Two-Headed Calf
by Laura Gilpin
Tomorrow when the farm boys find this
freak of nature, they will wrap his body
in newspaper and carry him to the museum.
But tonight he is alive and in the north
field with his mother. It is a perfect
summer evening: the moon rising over
the orchard, the wind in the grass. And
as he stares into the sky, there are
twice as many stars as usual.
Two-headed calf tattoo is a wonderful way to show your love for this deep and moving poem. And also to demonstrate that every life is important and should be protected and appreciated.
Maybe you would be interested: Cottagecore tattoo – Meaning & 85 Best Ideas in 2022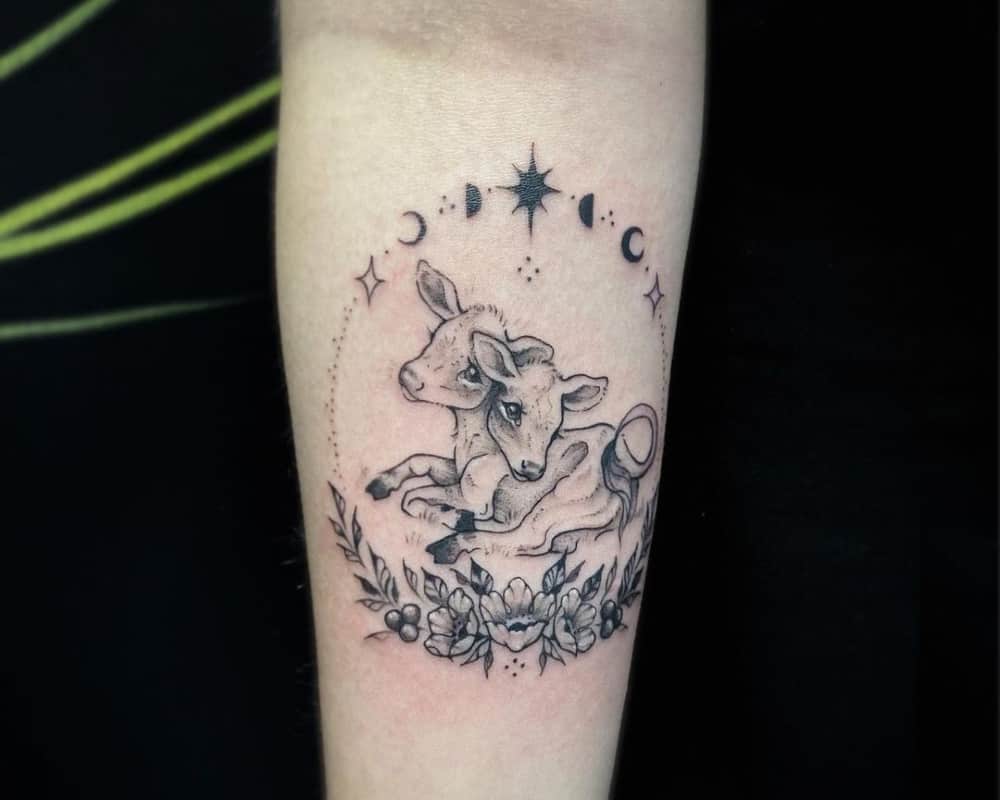 The poem's speaker begins by talking about tomorrow, referring to a "freak of nature" and how the "farm boys" will treat his body. With the information that readers already have in the title, it should be obvious that the poem is about a two-headed calf.
Between the first and second stanzas, readers should take note of the poet's use of some juxtaposition. They use the language of others, those who will see the calf as a freak and want to take advantage of its life to make money, and juxtapose it against their speaker's perception of the animal as a gentle, loving creature that deserves to be happy.
The speaker of the poem knows that the calf will not have a good life, regardless of whether the farm boys kill it themselves or it dies naturally. However, for the moment, the calf is alive and happy, looking at the stars with its mother. The speaker describes the scene in a peaceful and beautiful way, emphasizing the calf's perspective. This is in contrast to how the calf will likely be regarded by others, as a freakish sideshow, and will not be treated with the respect it deserves.
The speaker sees the calf as a gentle creature that deserves to be happy, while others see it as a freak that they can make money off of.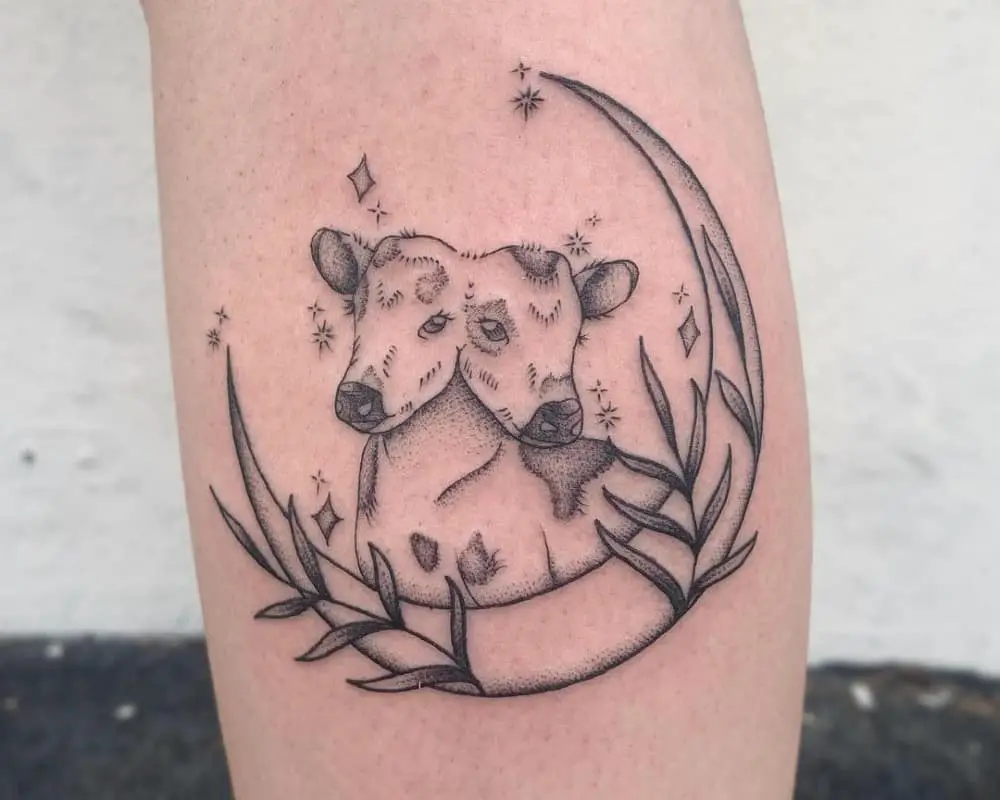 Two-Headed Calf Tattoo Meaning
A tattoo of a two-headed calf will suit those touched to the core by the poem of Laura Gilpin. This tender story tells that every life is precious and everyone deserves happiness, understanding, and acceptance in this world.
Maybe you would be interested: Vintage Aesthetic Tattoos – Meaning & 54 Best Ideas in 2022
"Two-Headed Calf" Poem Tattoo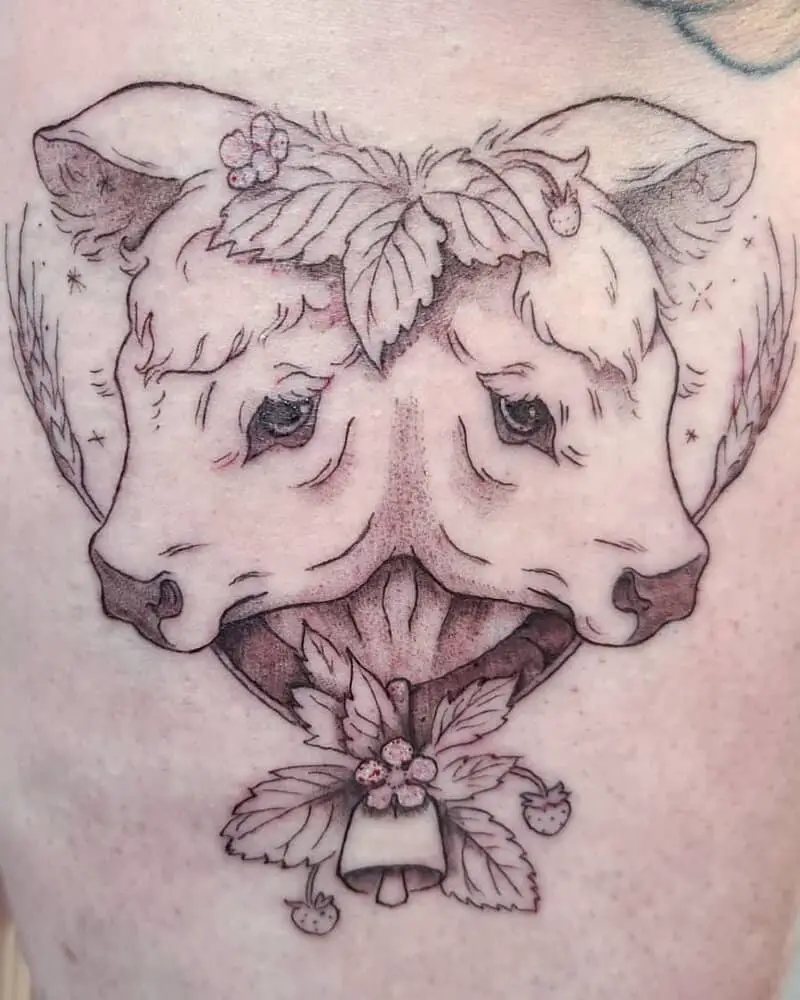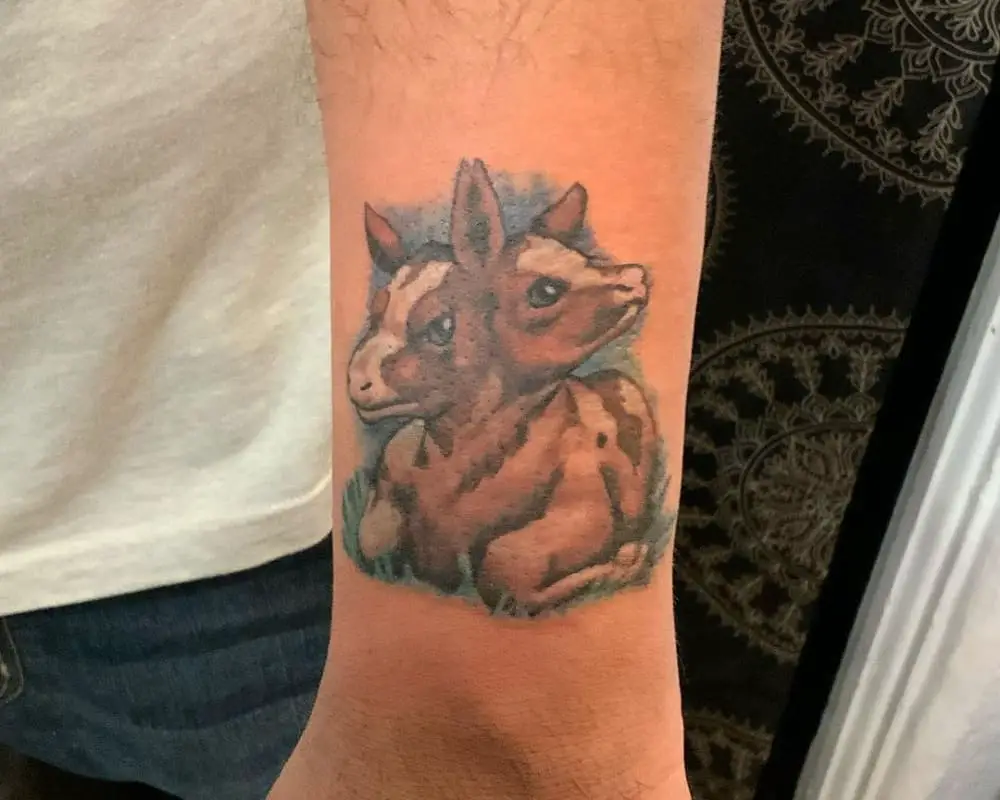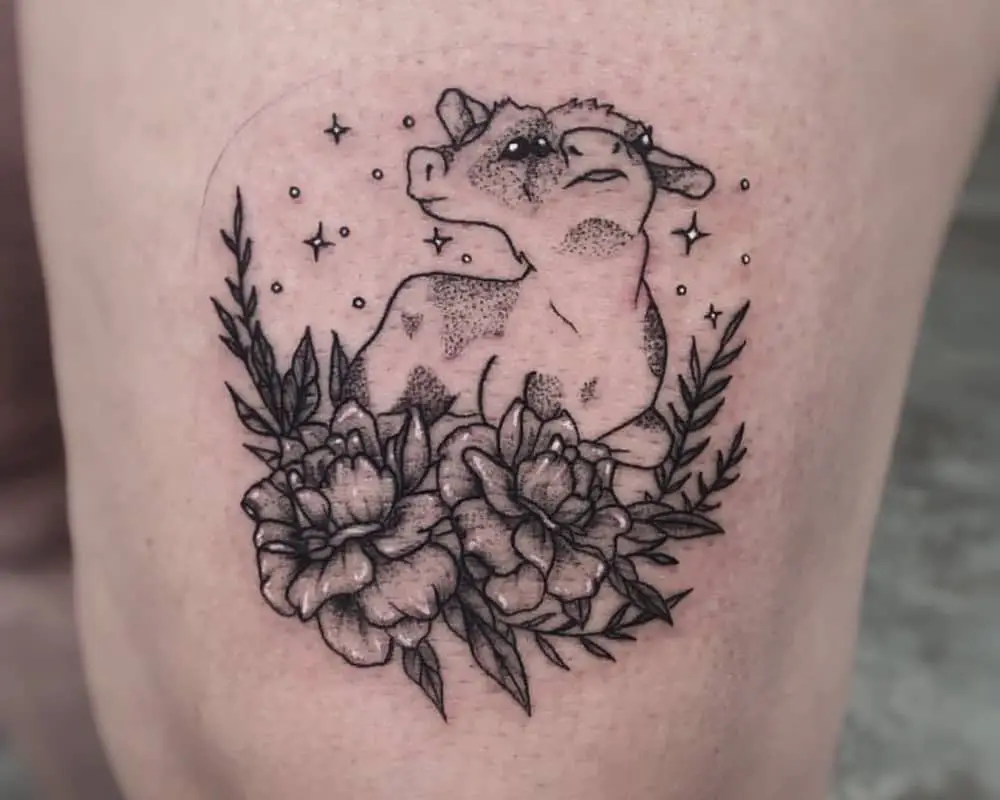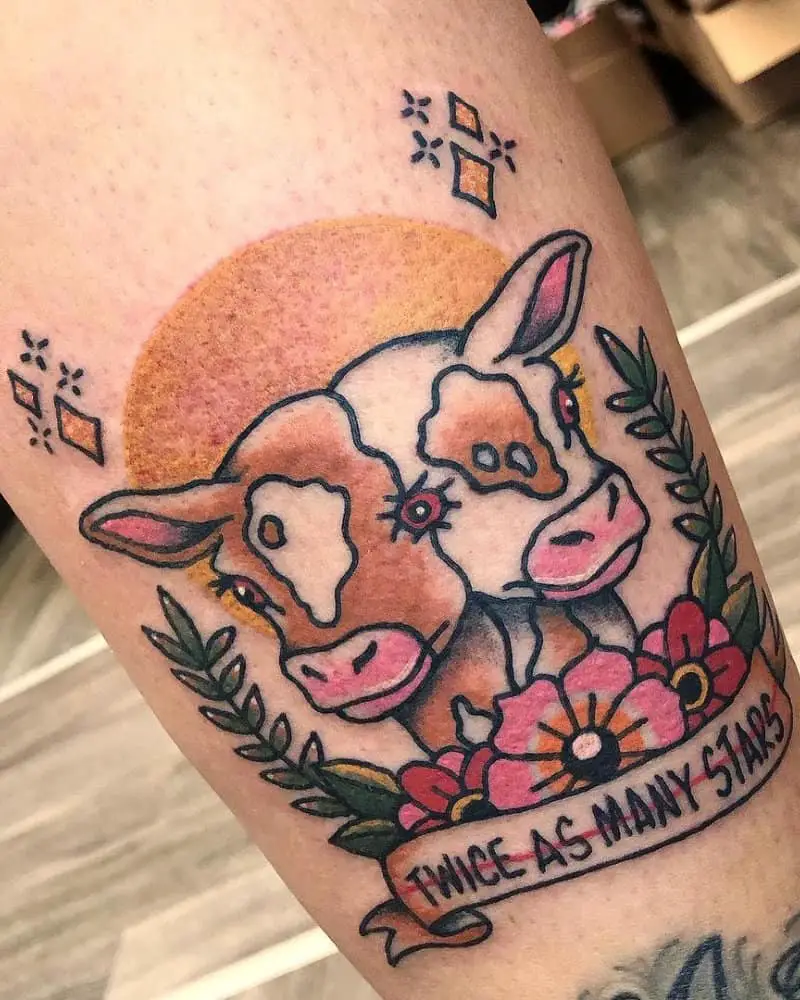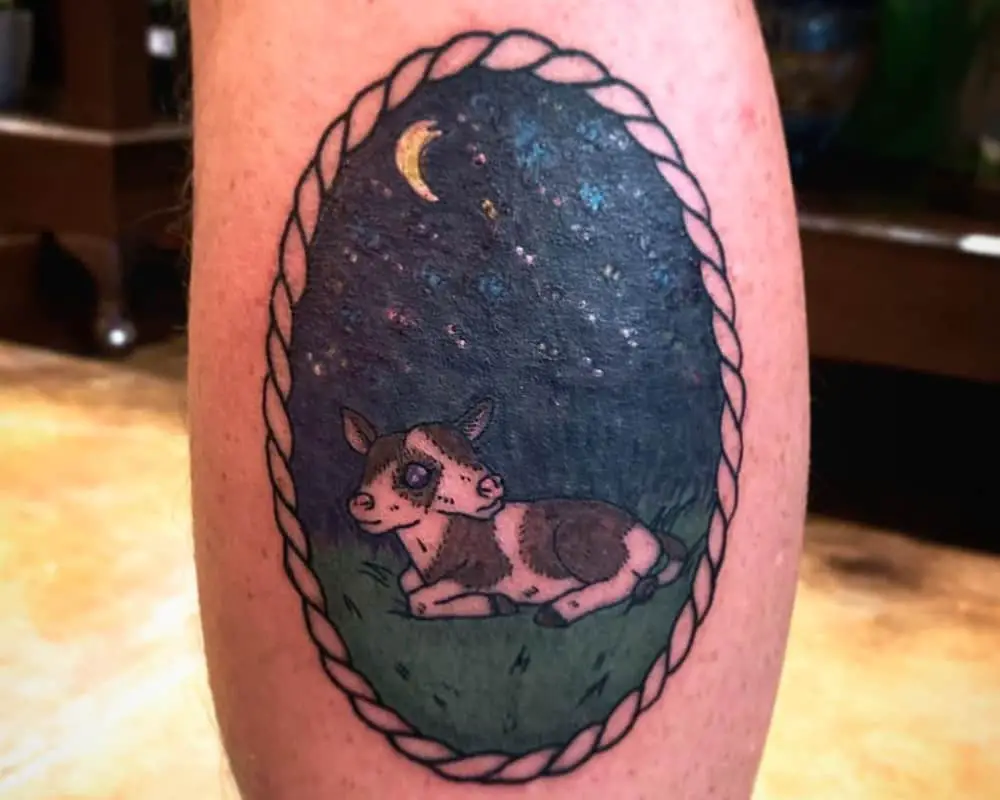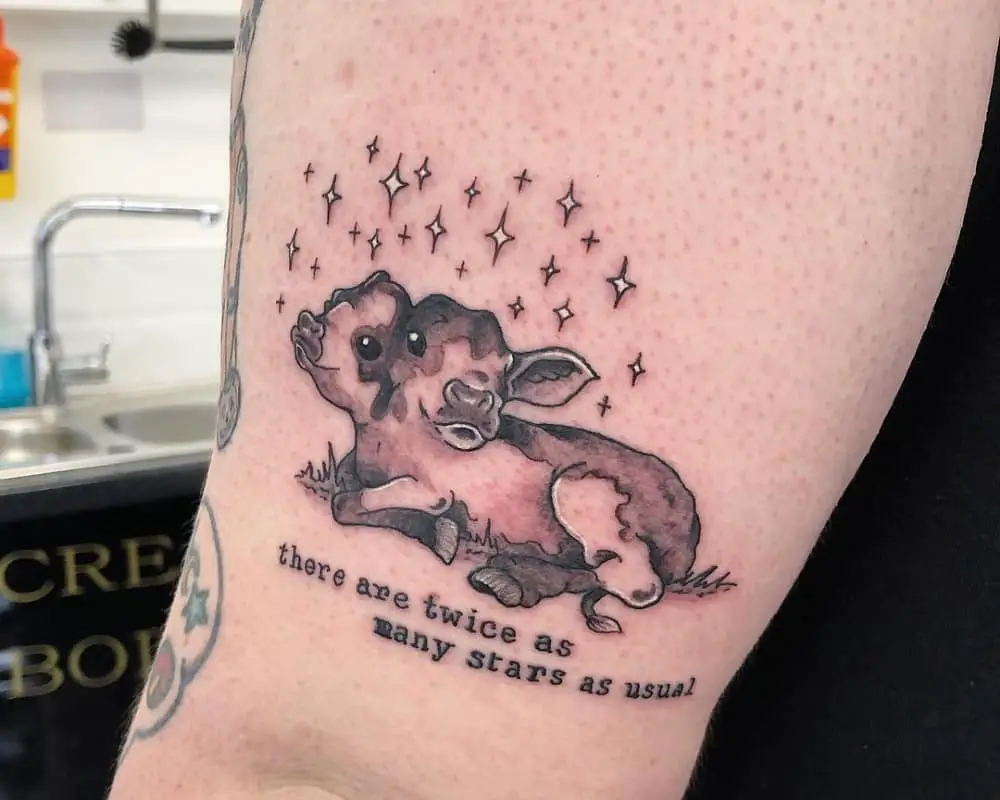 Silhouette Minimalist Two-Headed Calf Tattoo
Maybe you would be interested: 111 Tattoo – Meaning & 11 Best Ideas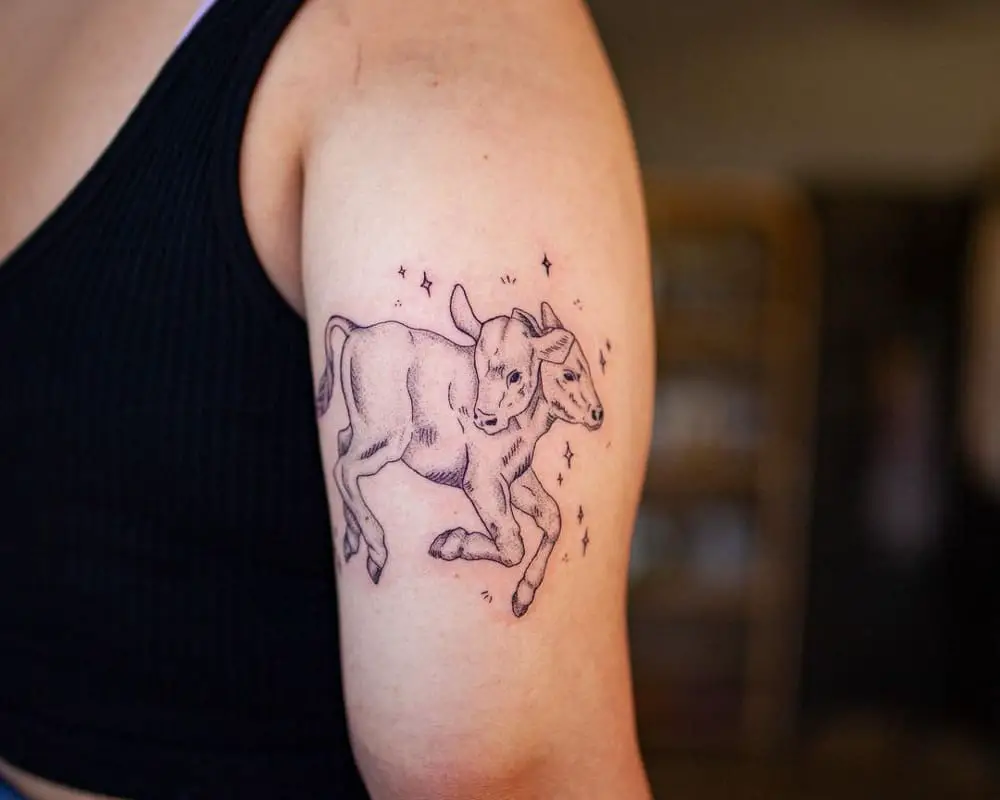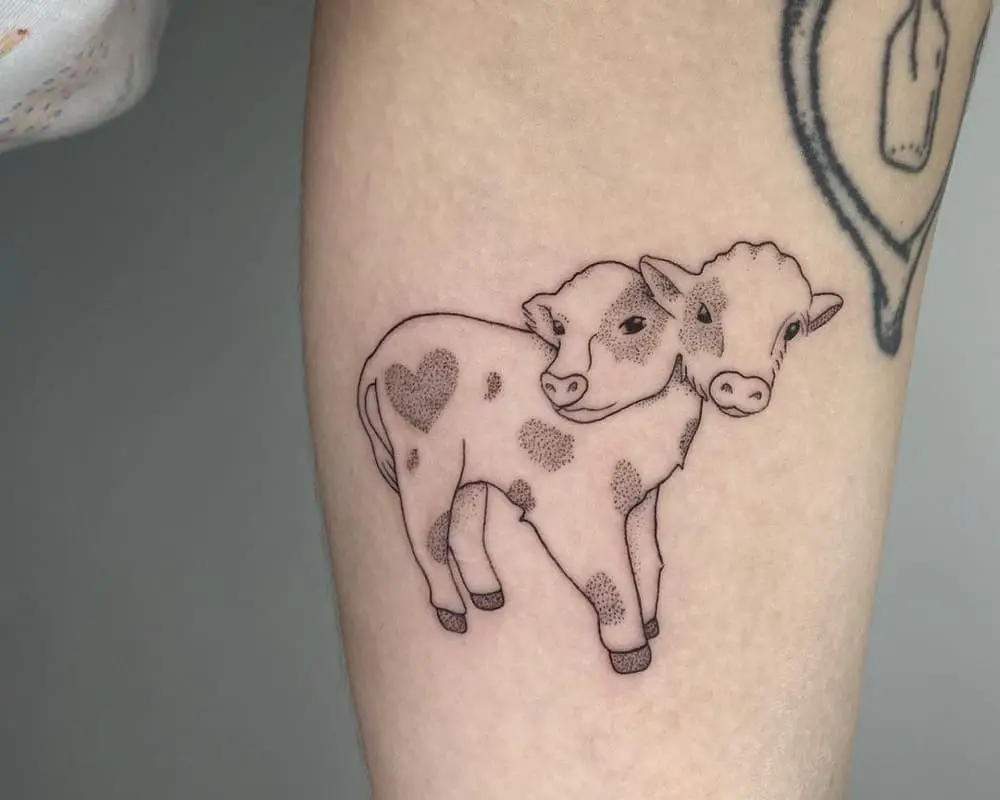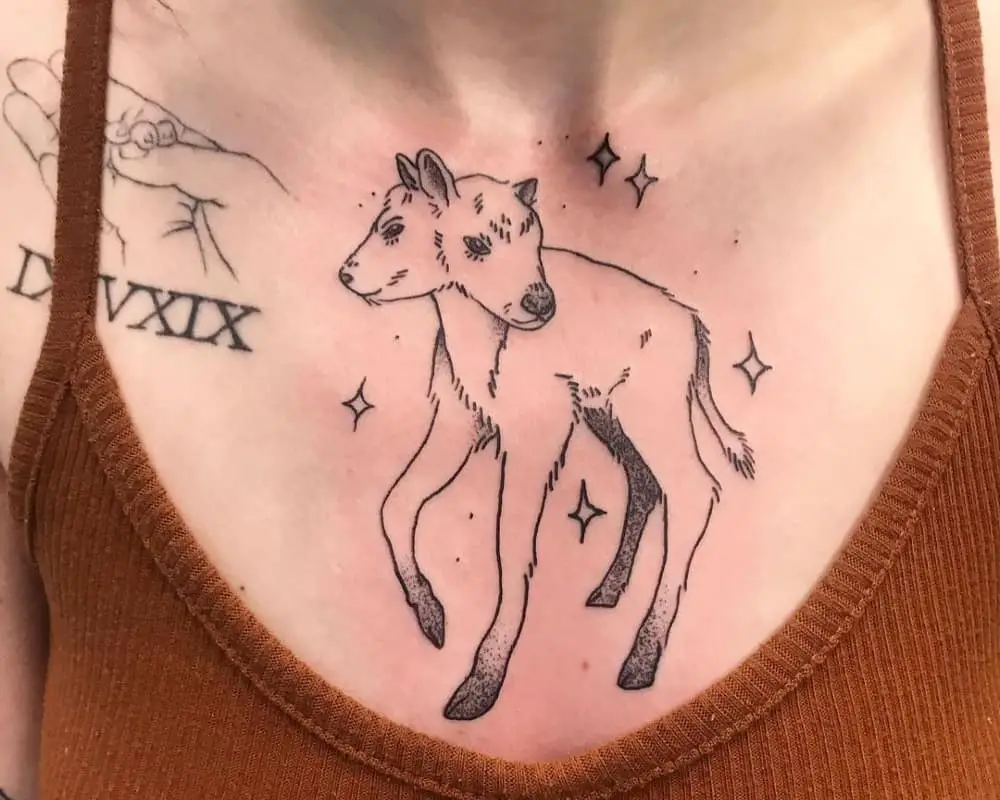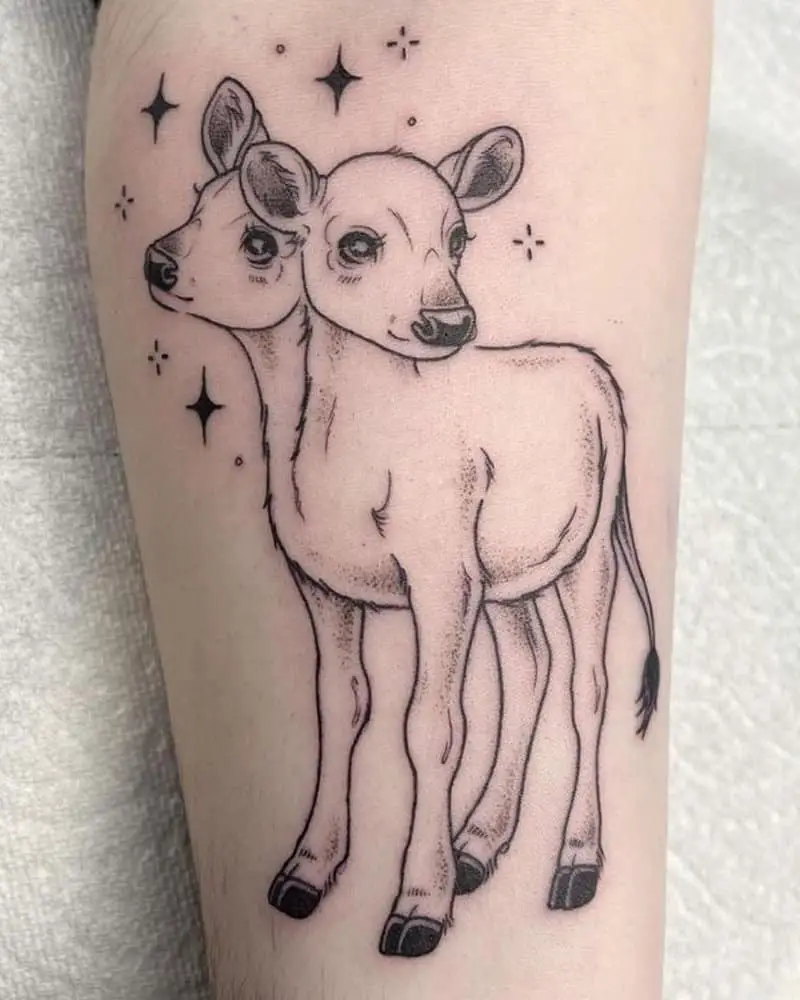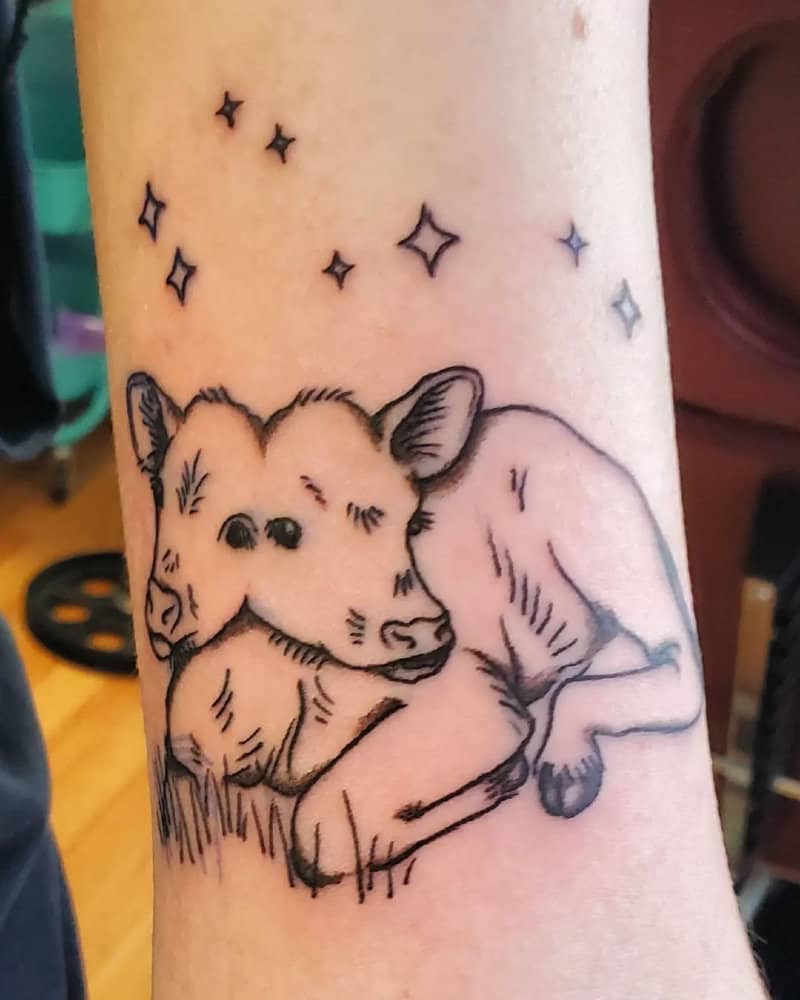 Maybe you would be interested: Toast tattoo – Meaning & 41 Best Ideas in 2022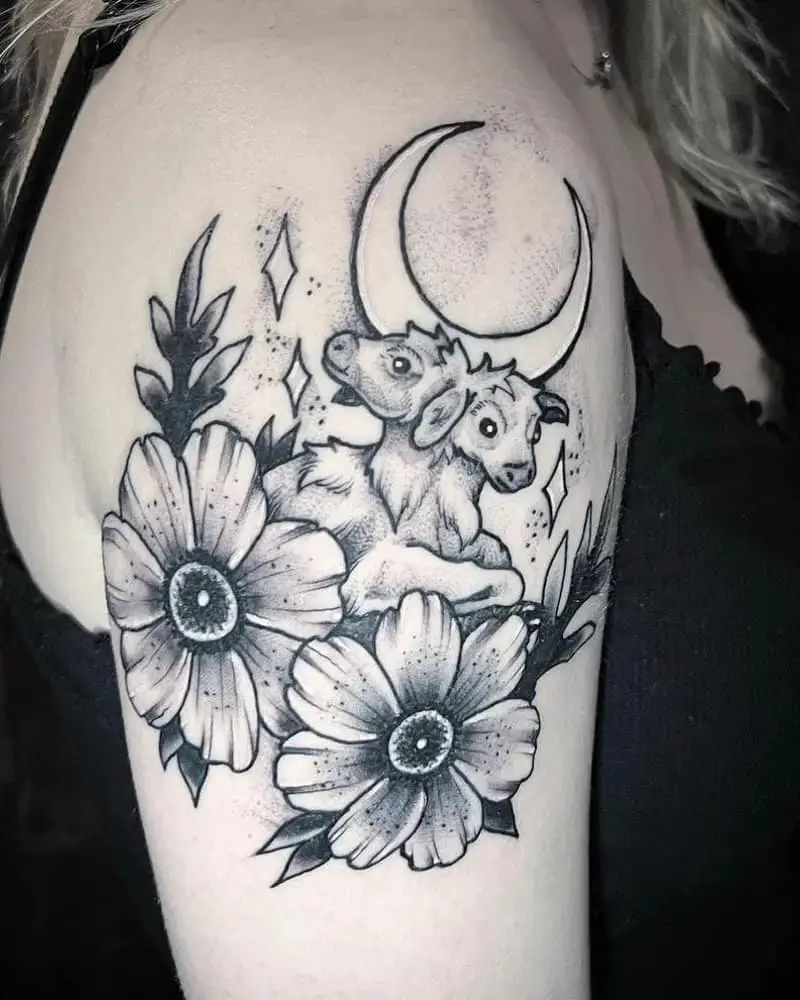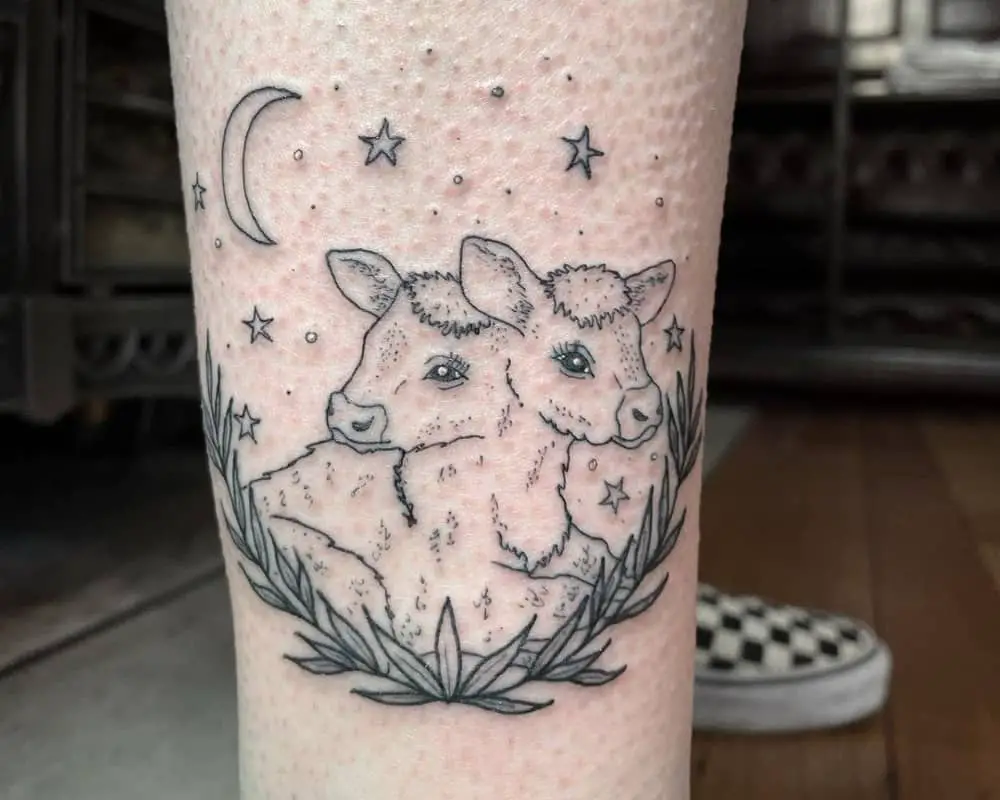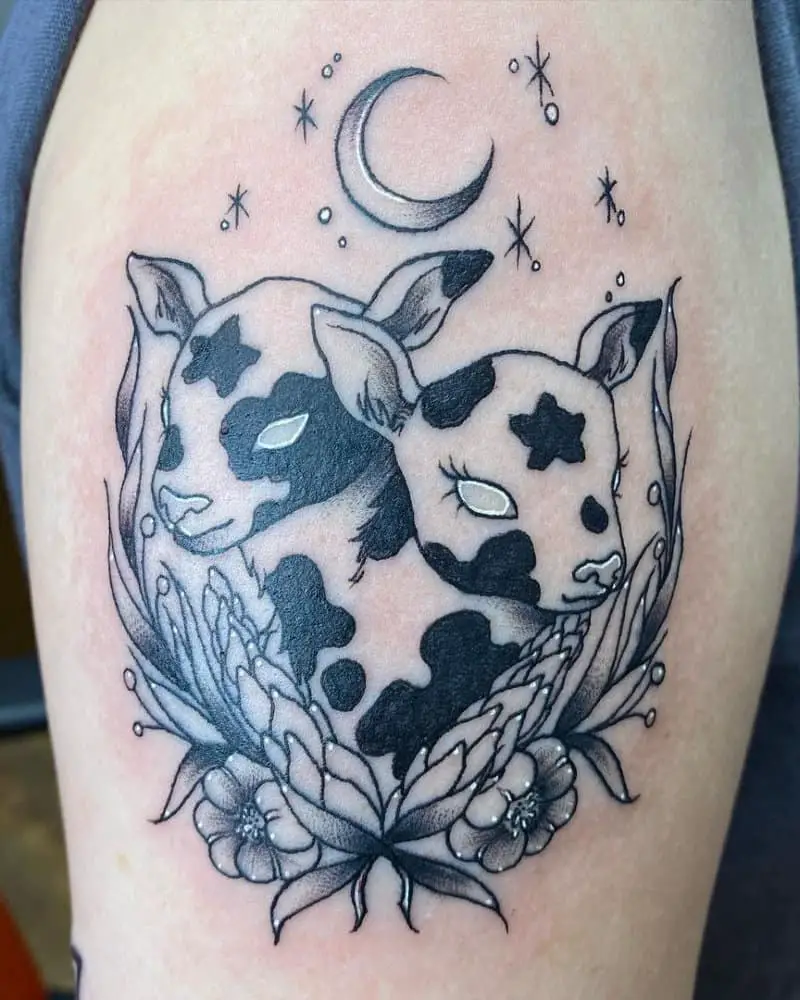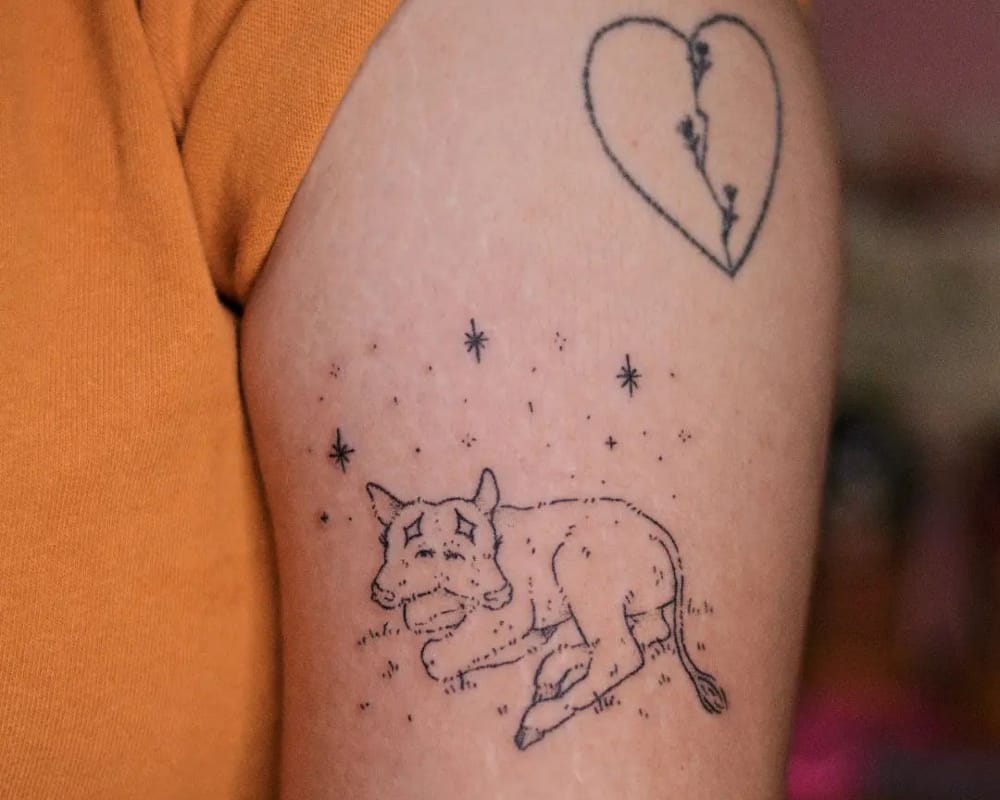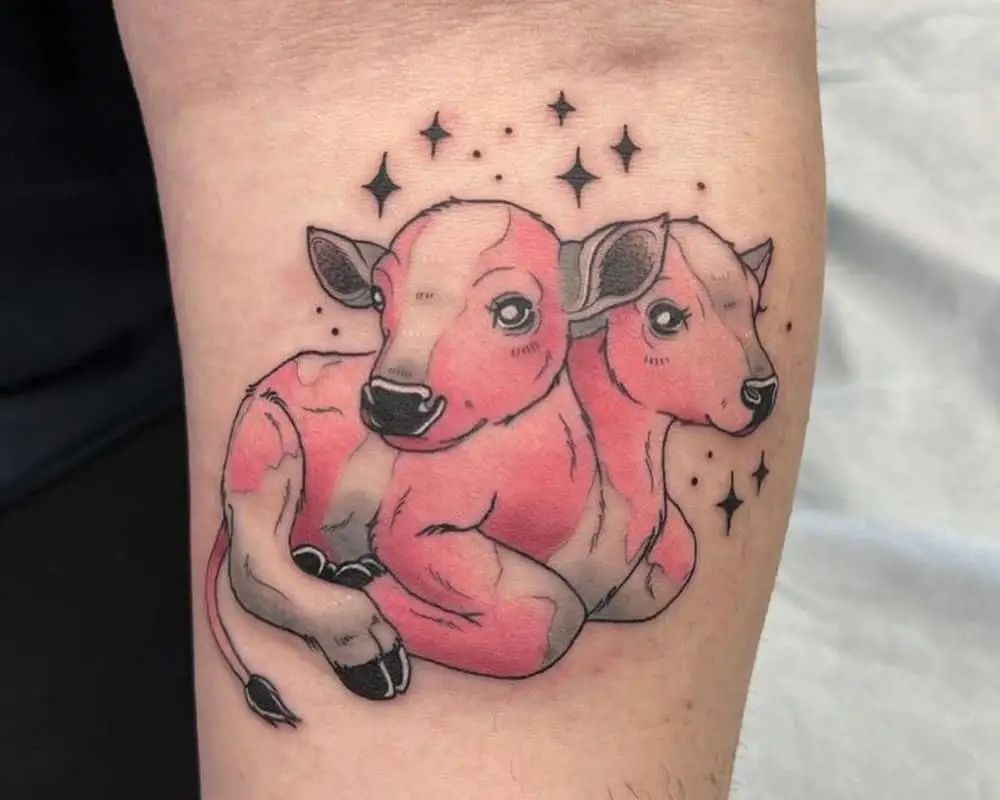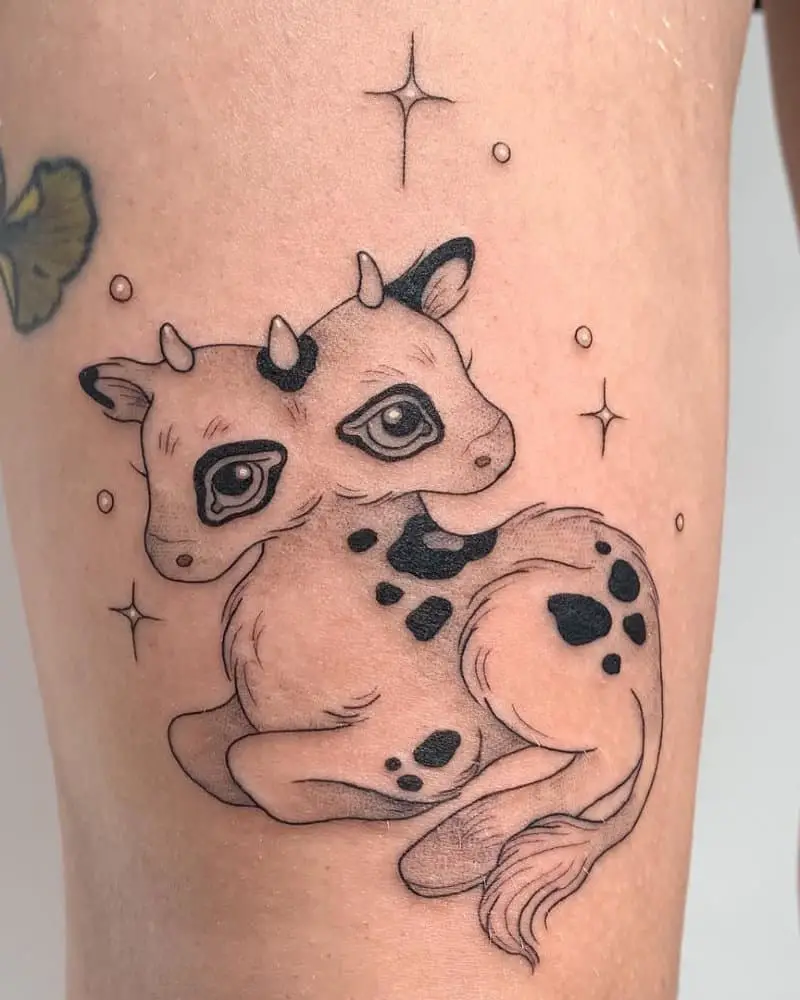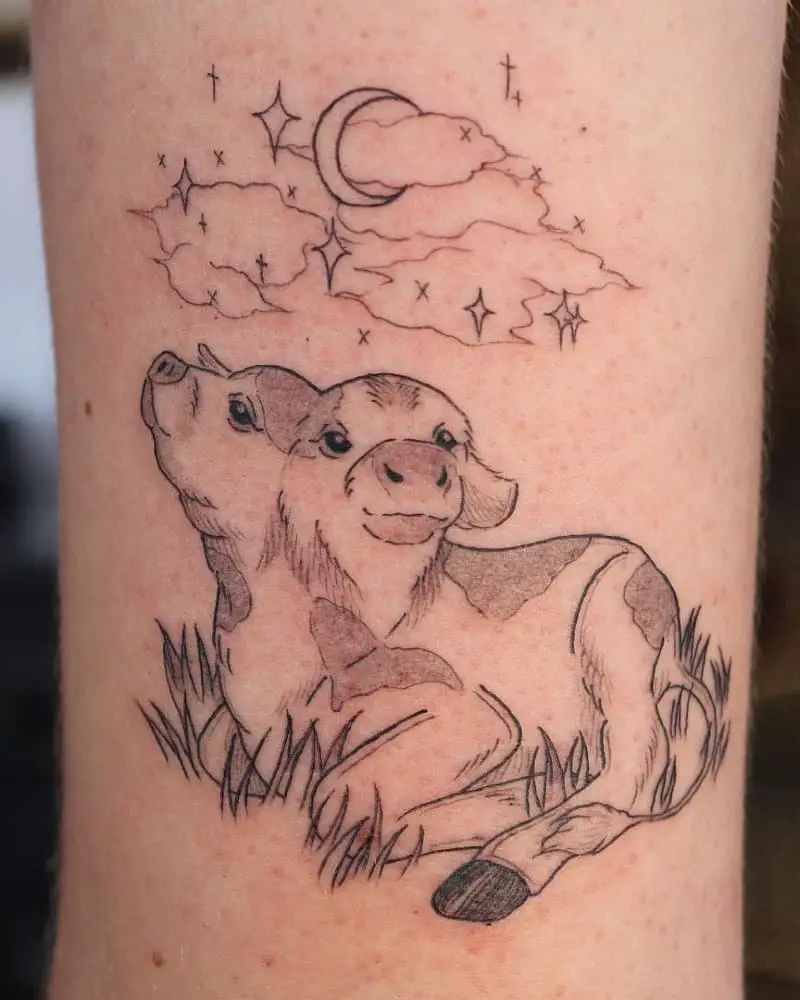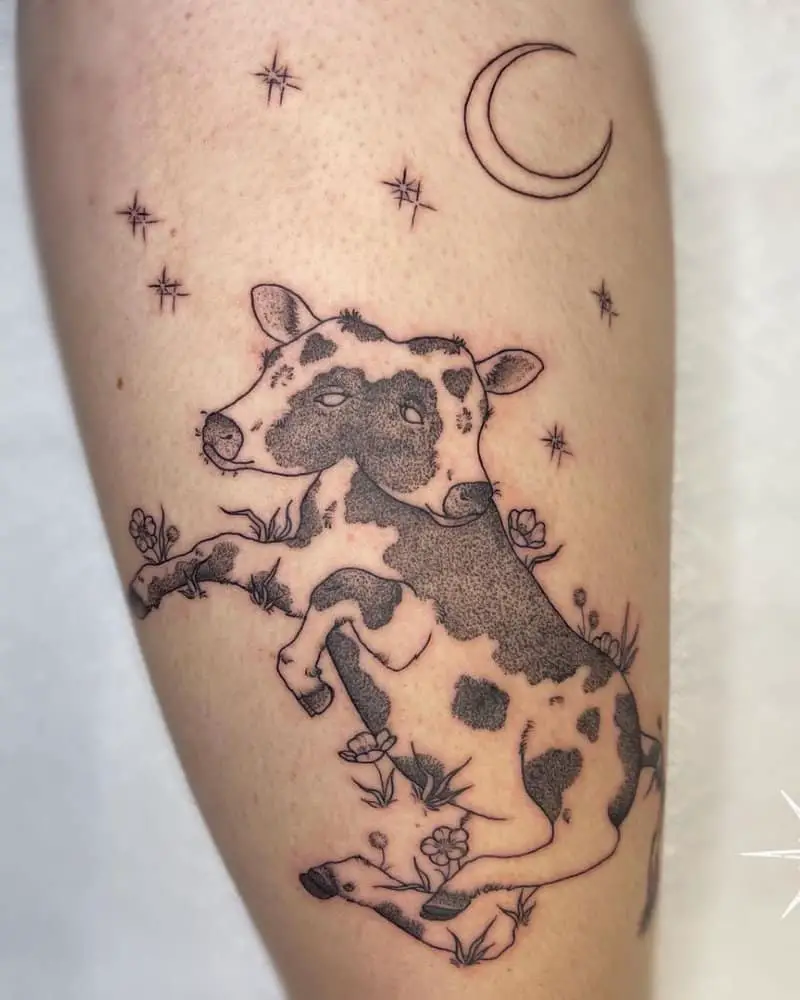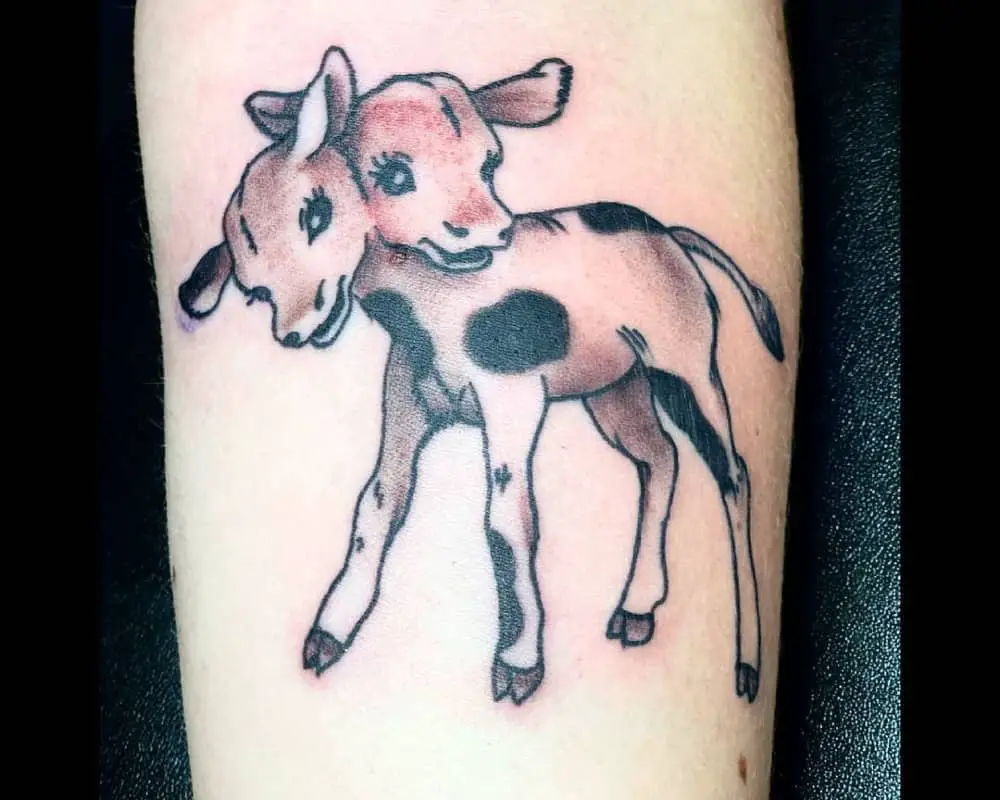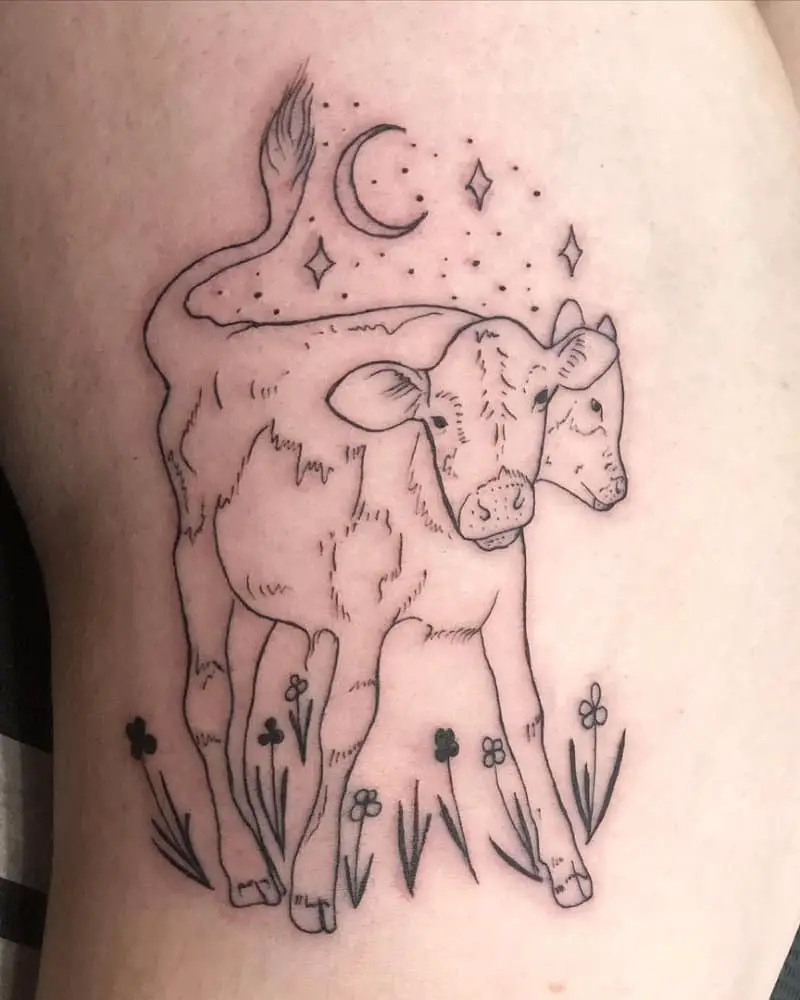 FAQ
How does it hurt to get a two-headed calf tattoo?
There is no definitive answer to this question as everyone experiences pain differently. That said, getting a tattoo generally involves some level of discomfort, especially when the tattoo is done in a sensitive area like the inner forearm. Additionally, getting a tattoo of a two-headed calf may be more painful than other designs due to the amount of detail involved. Ultimately, it is best to speak with your tattoo artist beforehand to get a better idea of what to expect in terms of pain.
How much does a typical two-headed calf tattoo cost?
This design can cost anywhere from $60 to $120.
Maybe you would be interested: 72 Overthinking Tattoo – Meaning & Best Ideas