Biblically accurate angels – a common meme in certain circles, associated with a significant divergence of the image of angels in popular culture (winged men) and in the original source – the Bible and Torah, where angels, the messengers of God, are presented as diverse beings, often not resembling humans.
It is worth noting that angels popular in popular culture are also still present, but the vast majority of angels are different from them.
In particular, the cherubim mentioned in the Bible began to be depicted as human babies with wings and this image became very popular.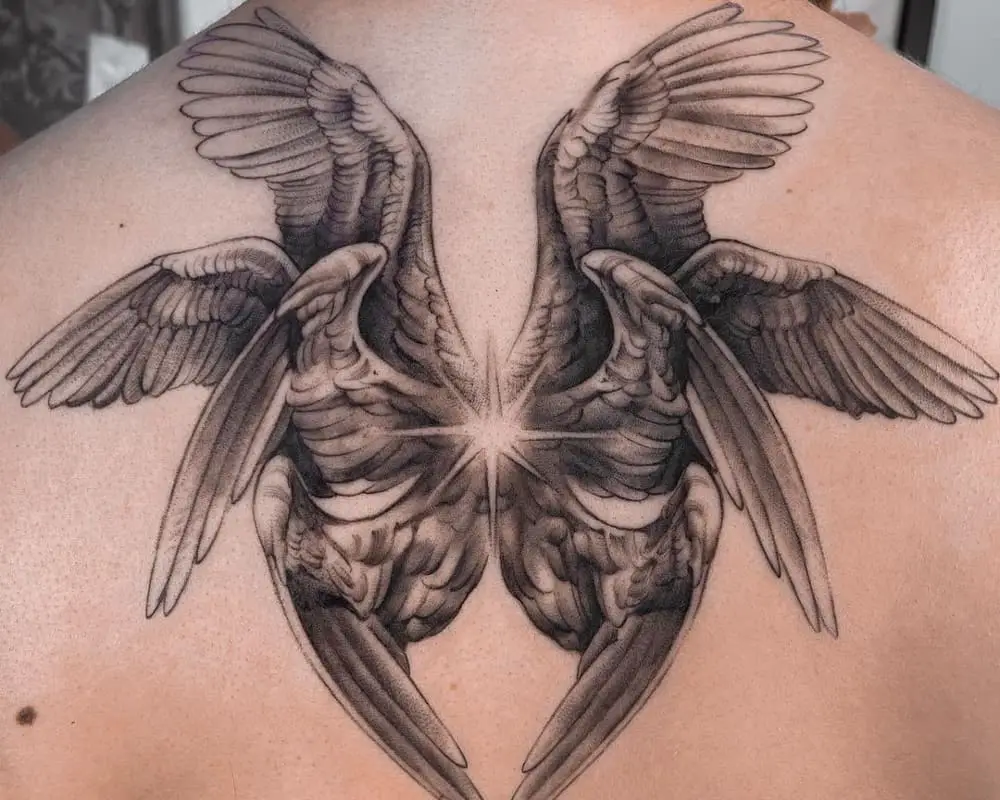 Details About Angel
The Bible describes the many ranks of angels that make up the angelic hierarchy. The whole point is that angel itself is not the name of a biological species, as many believe, but the name of an office – a messenger of God who does his will (the word "angel" itself is Greek for "messenger"). In this connection, there are a variety of angels, engaged in different tasks of the same kind.
Cherubims are the younger angels assigned to guard the Garden of Eden from the people who were cast out of paradise. They look like hybrids of man and animal: they have four faces belonging to a lion, bull, eagle, and man, and four wings and hooves of a bull. With two wings they cover their body, and the remaining two are used for flight.
Seraphims are six-winged angels who cover their entire body with four wings so that only their face is visible.
Orphanims are the strangest angels and are usually cited as an example of biblically correct angels (since they are the most different from the generally accepted image of an angel). They are golden wheels, covered with a large number of eyes that are constantly spinning. The highest kind of angels that guard the throne of God.
Malakims, the very angels that are usually portrayed, are similar in appearance to man. They include the angel who communicated with David, Michael, etc. At the same time, the Bible nowhere reports that these angels possessed wings – thus it is possible that they were entirely human.
Only in the fourth century did the first winged representations of angels appear, designed to emphasize their dwelling in heaven.
Maybe you would be interested: Overthinking Tattoo – Meaning & 72 Best Ideas in 2022
Biblically Accurate Angel Tattoo Ideas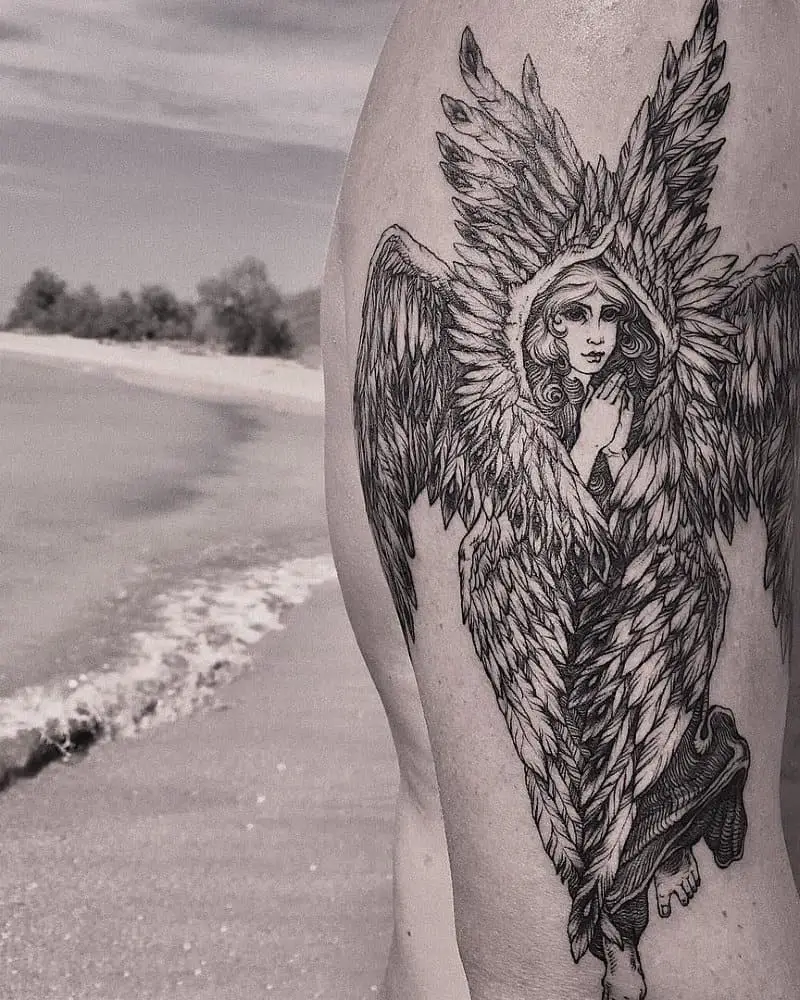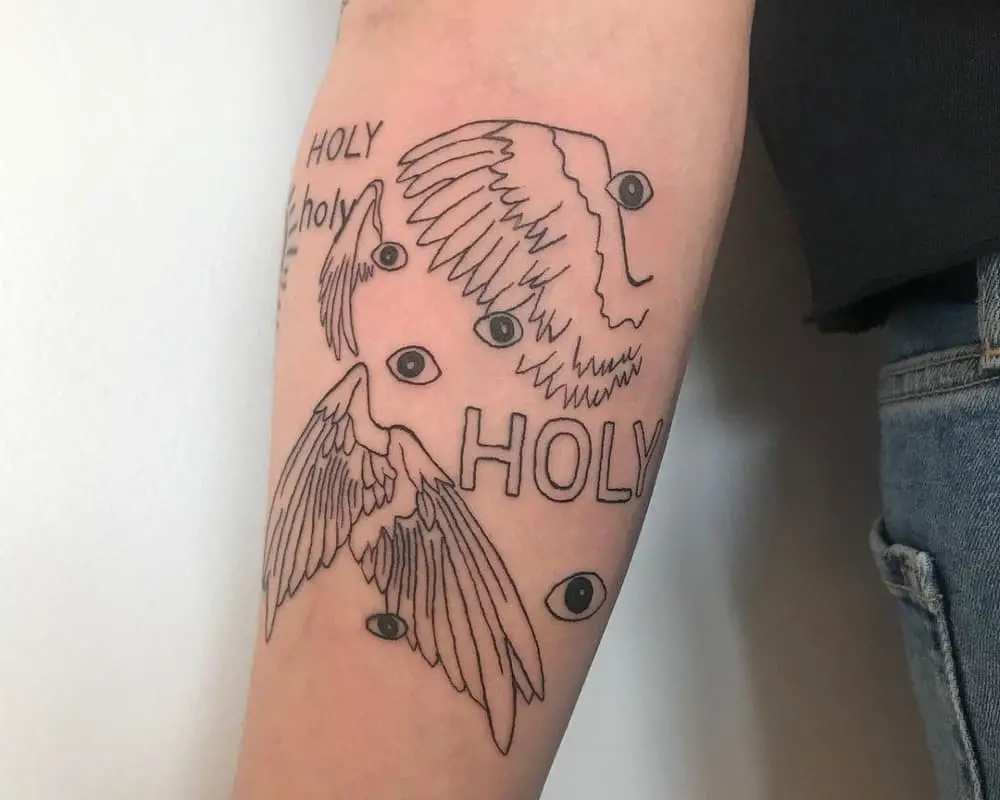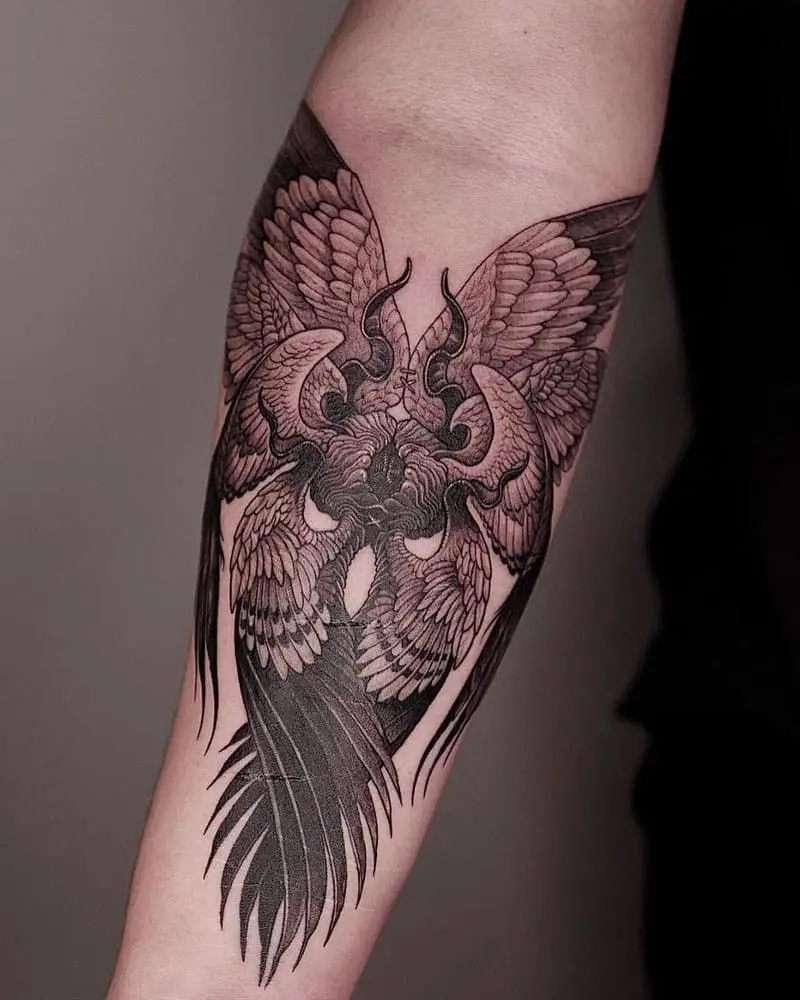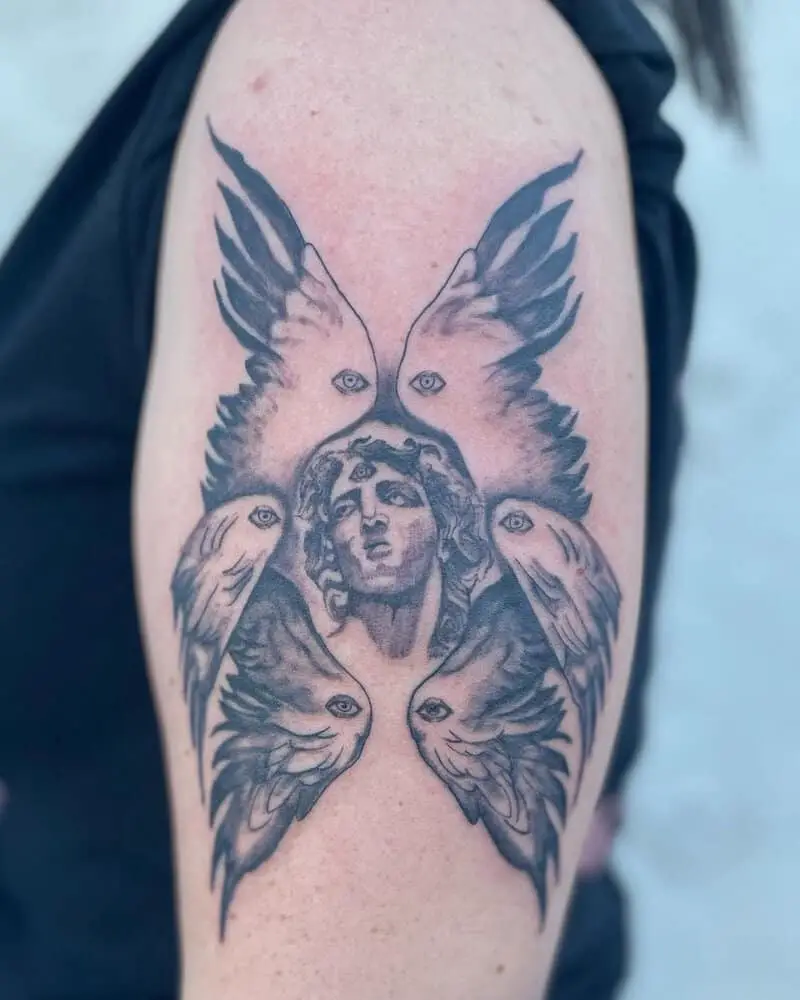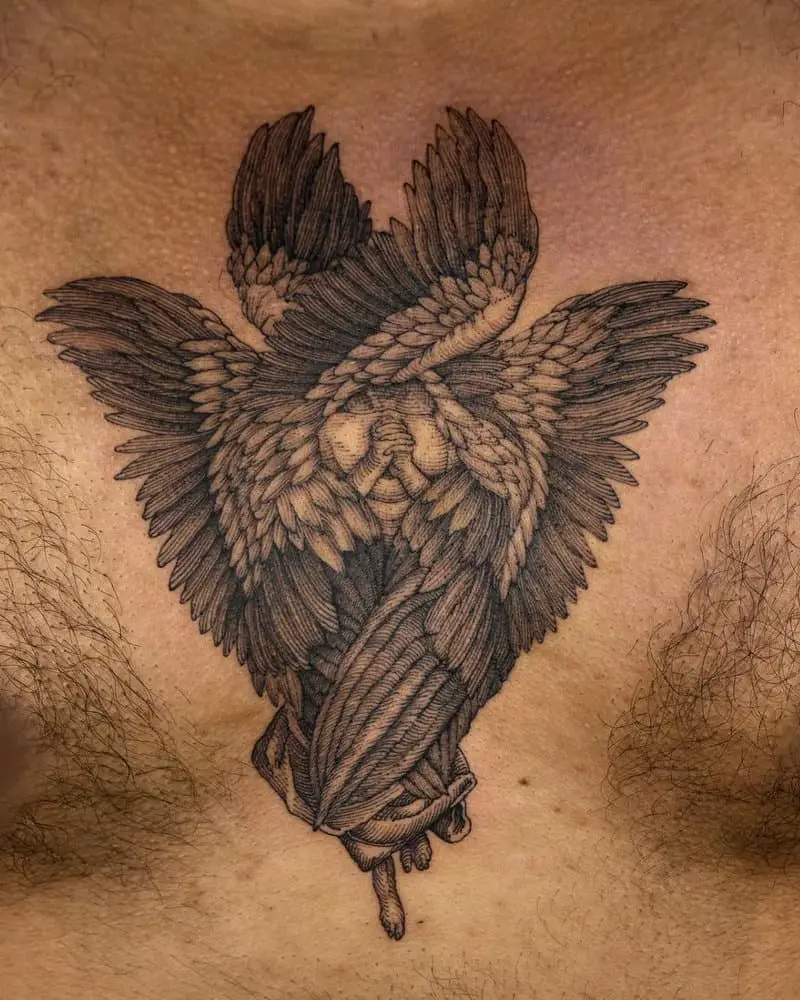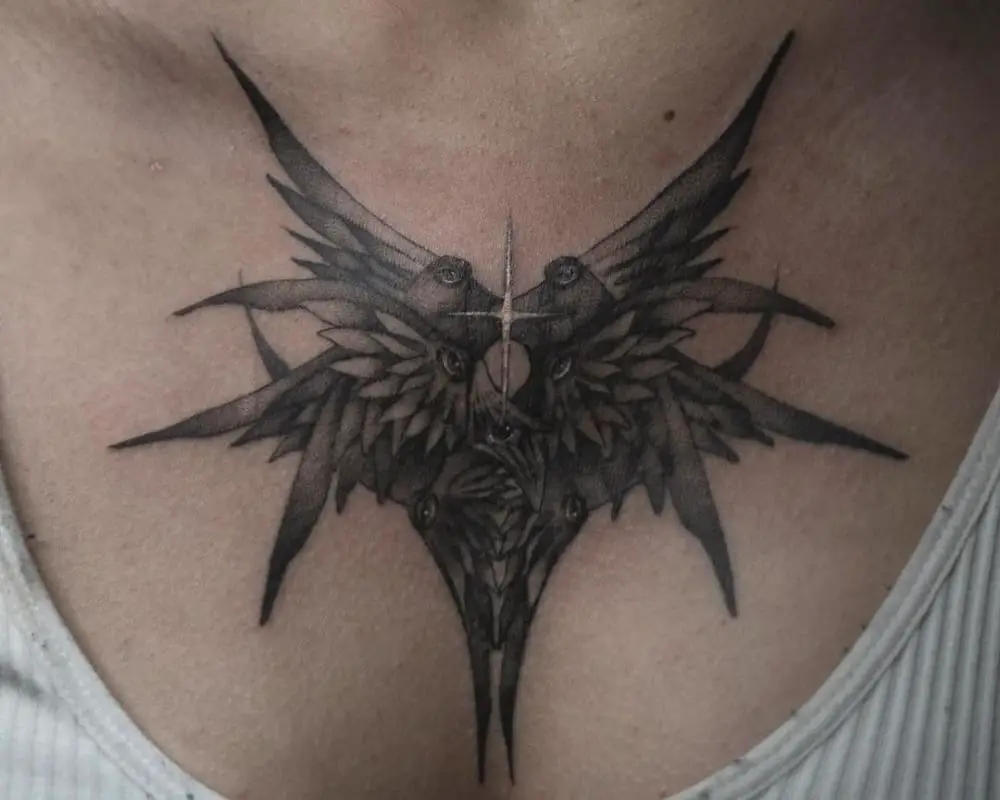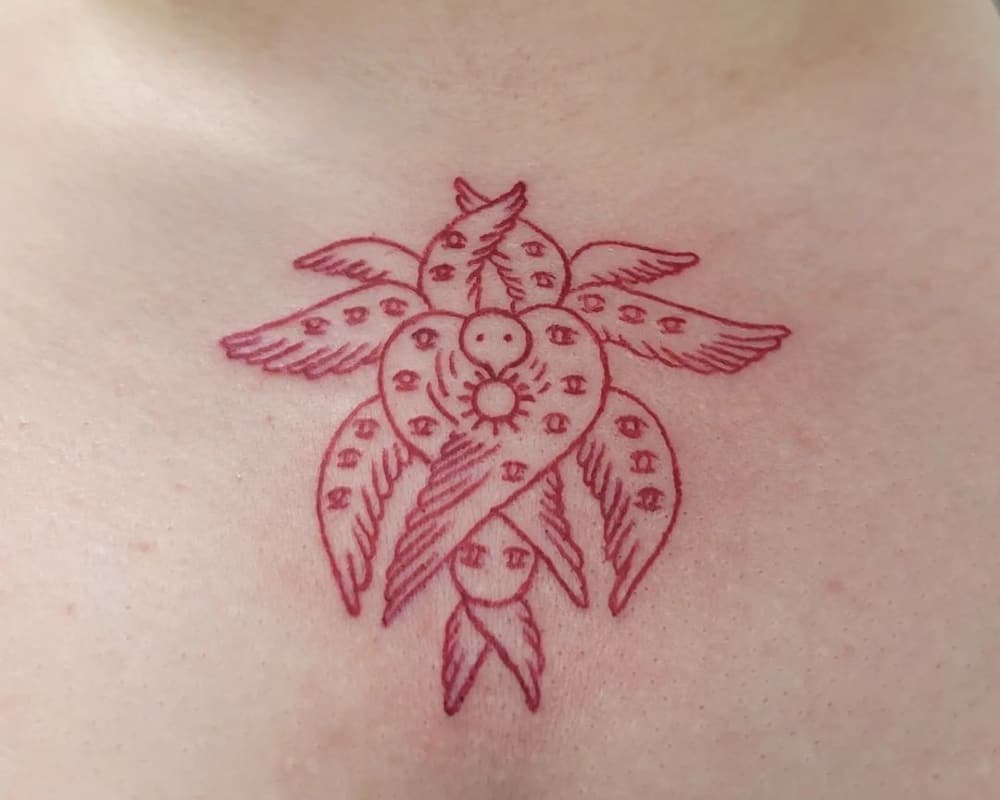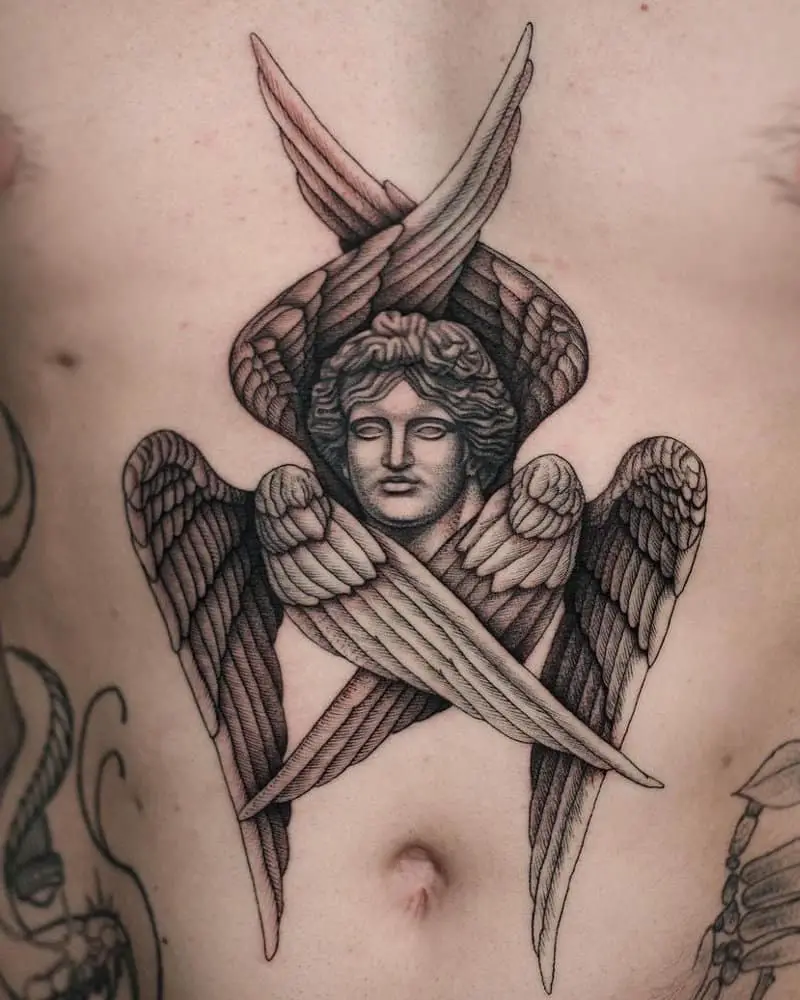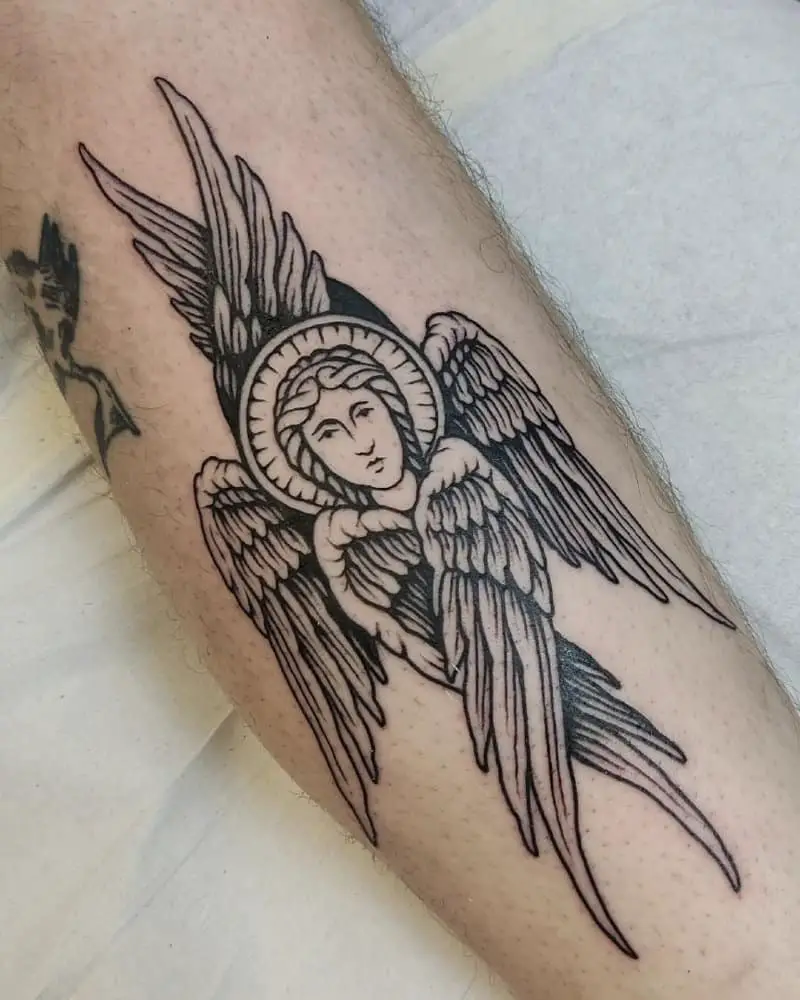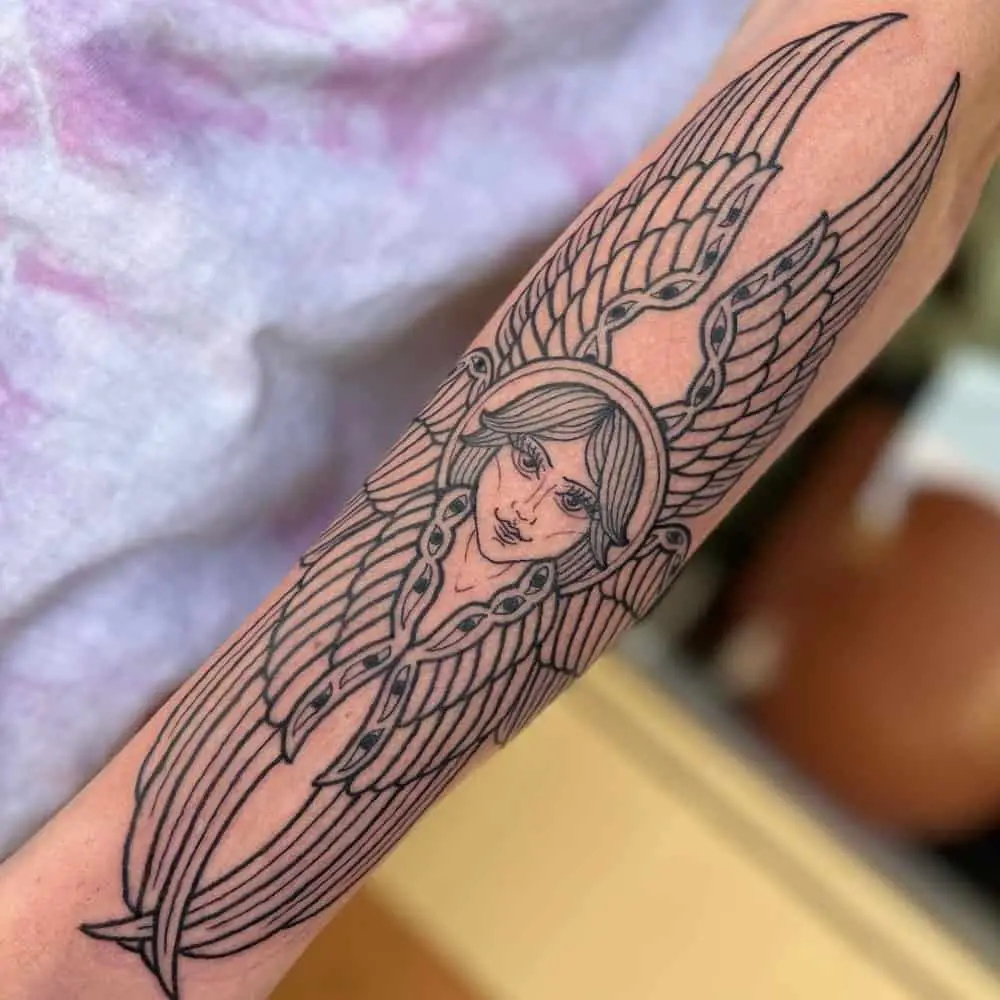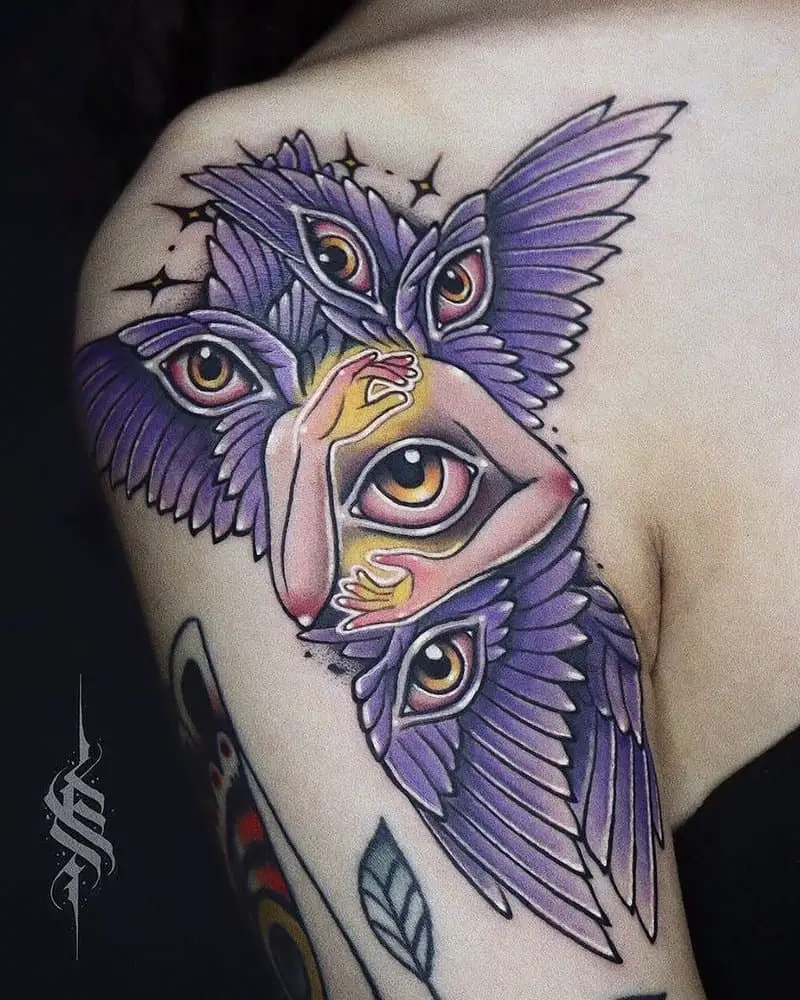 Seraphim Biblically Accurate Angel Tattoo
Maybe you would be interested: Grunge Aesthetic Tattoos – Meaning & 33 Best Ideas in 2022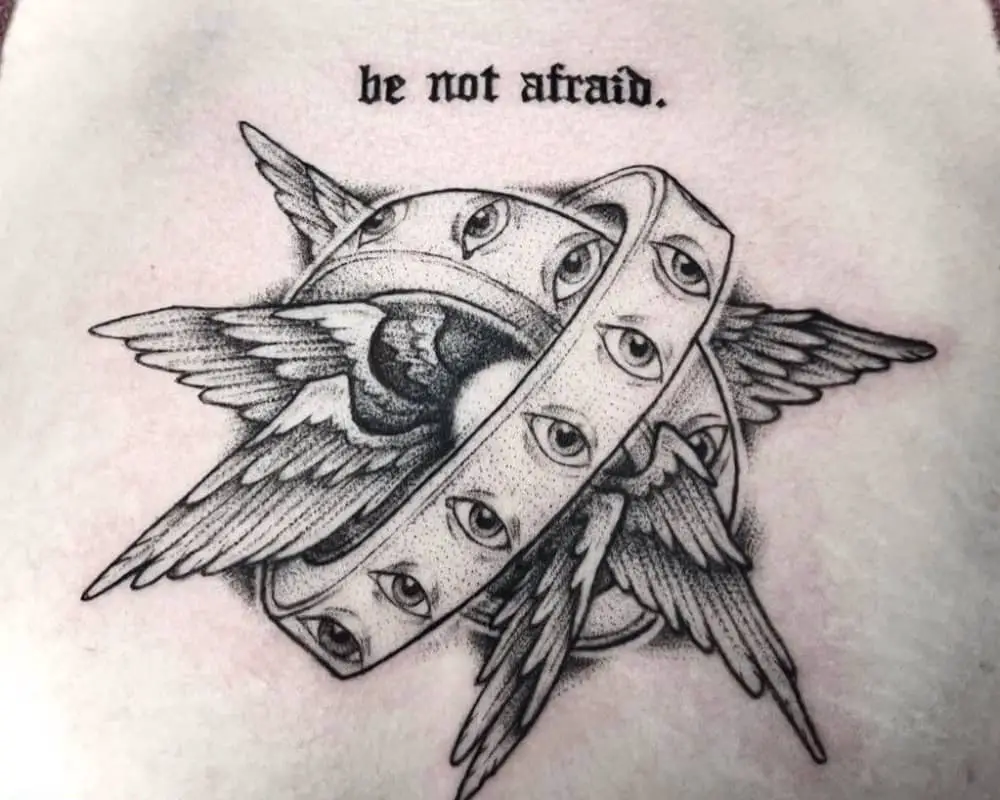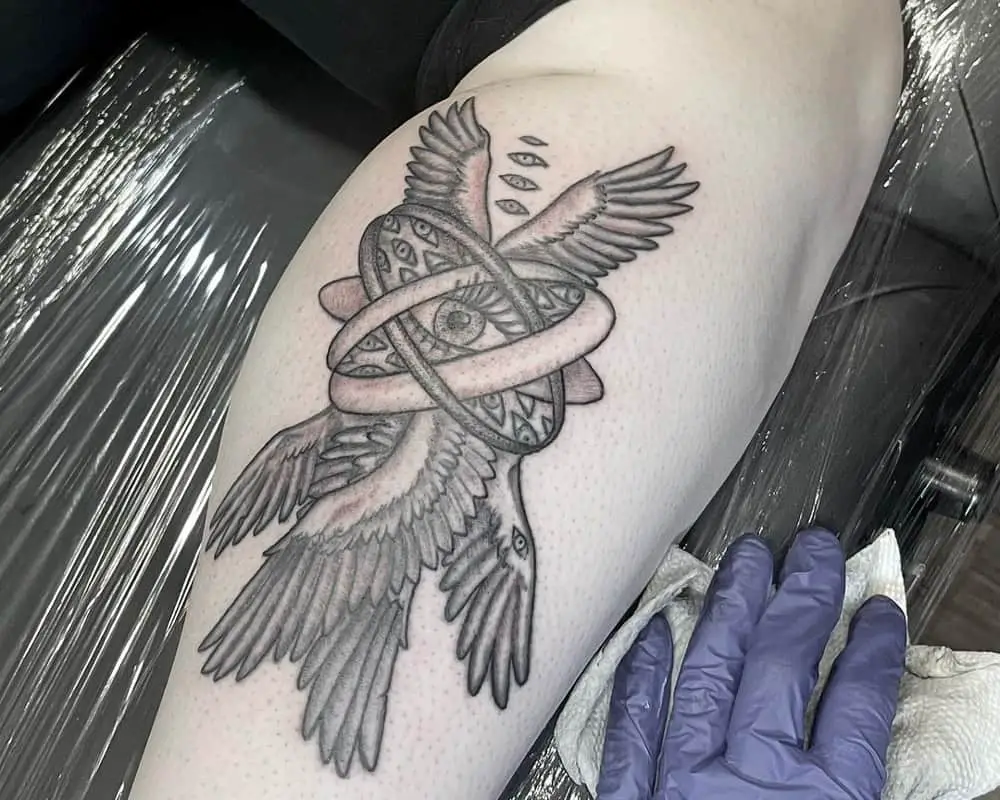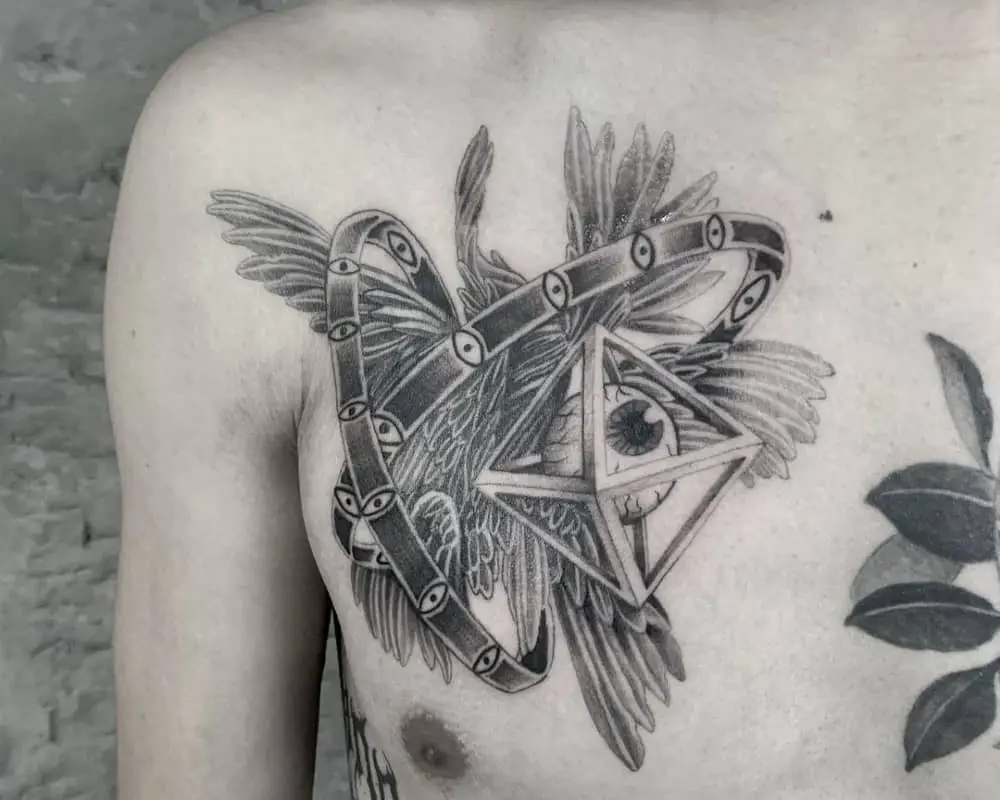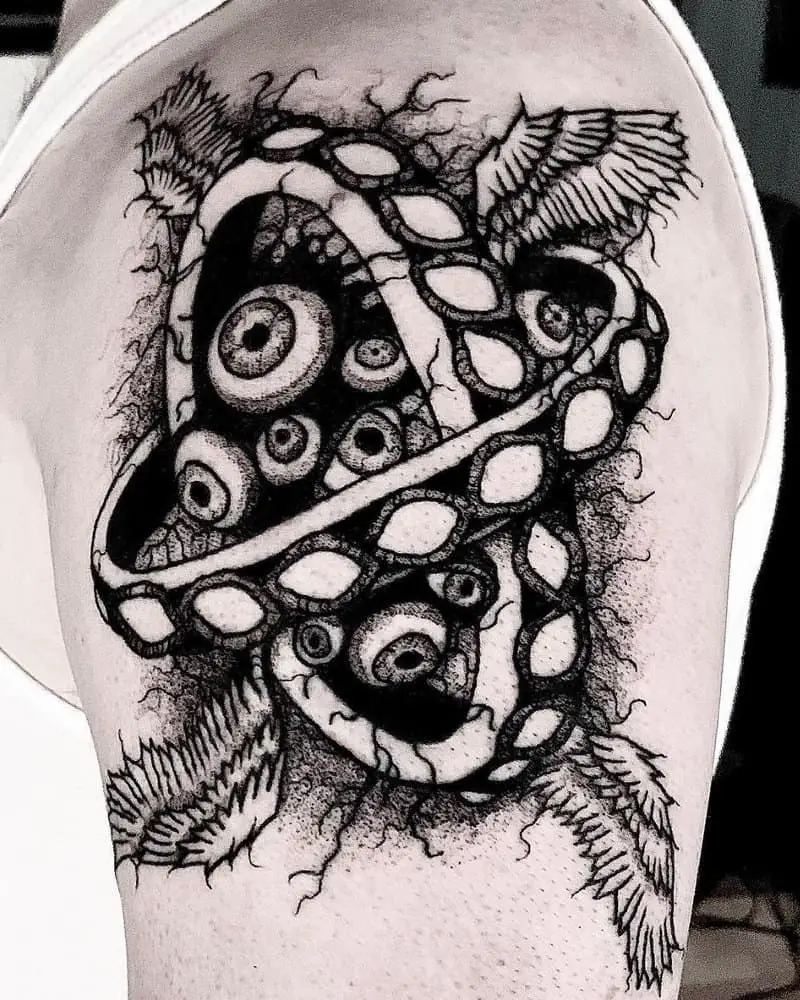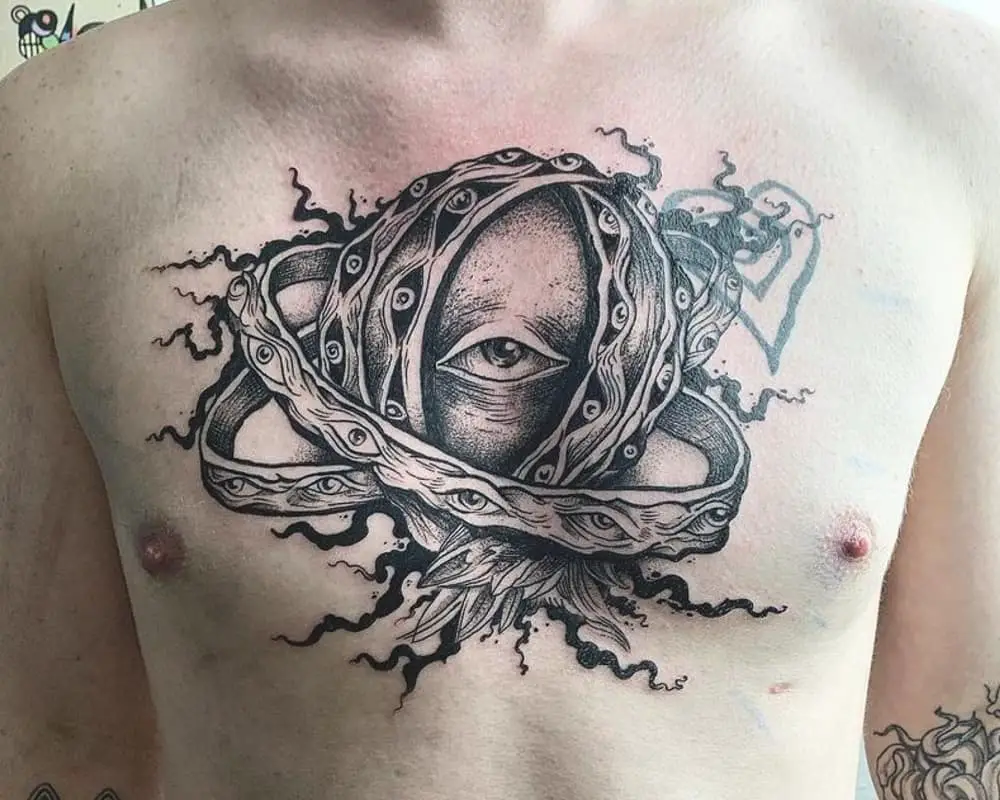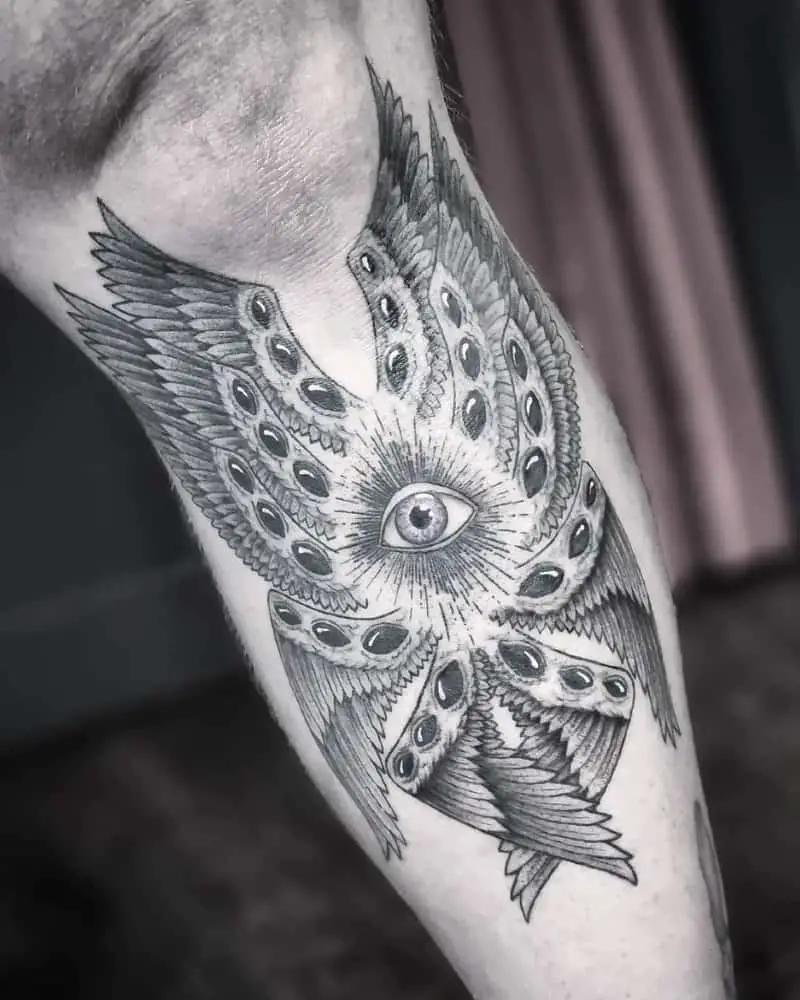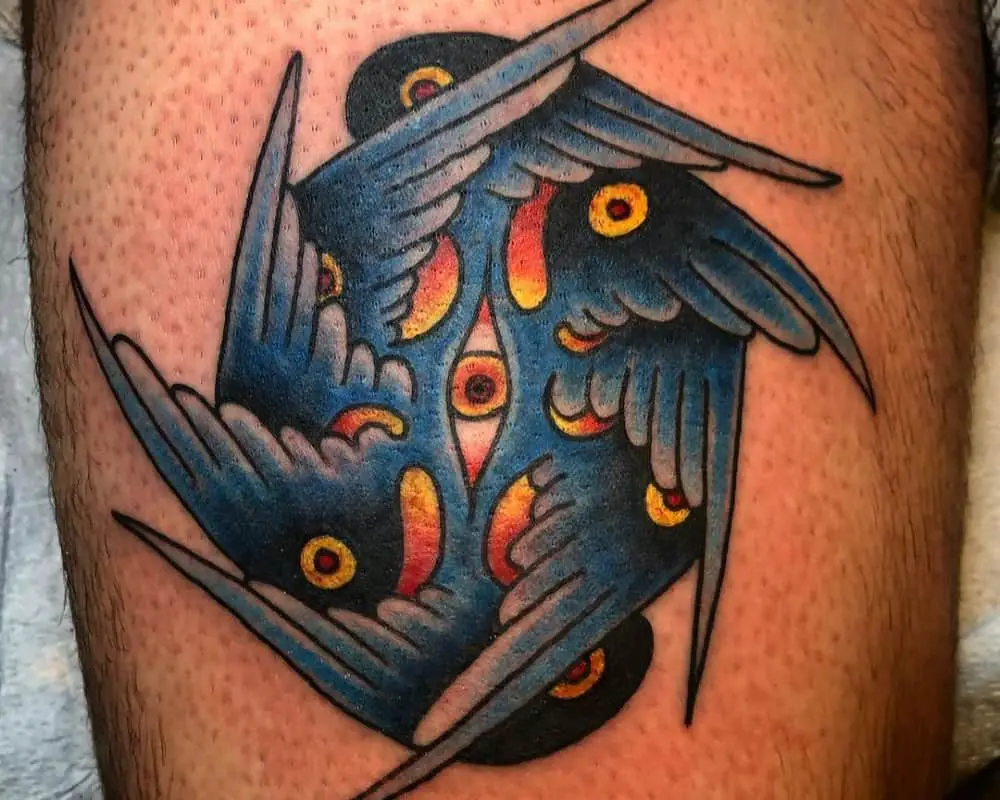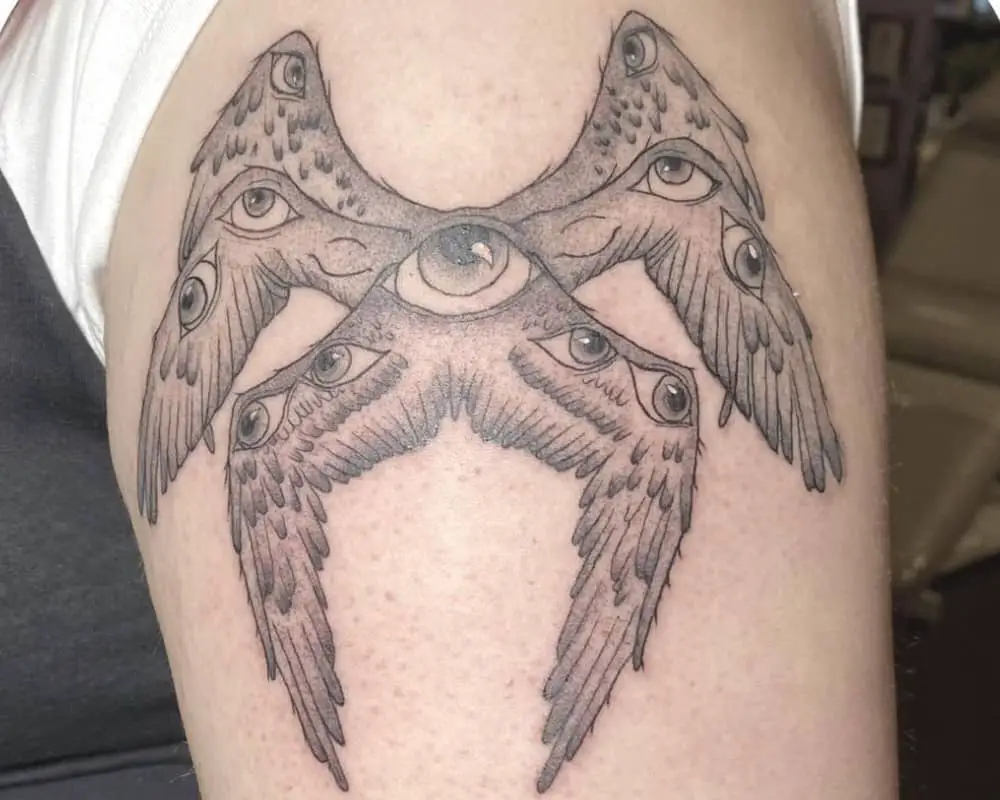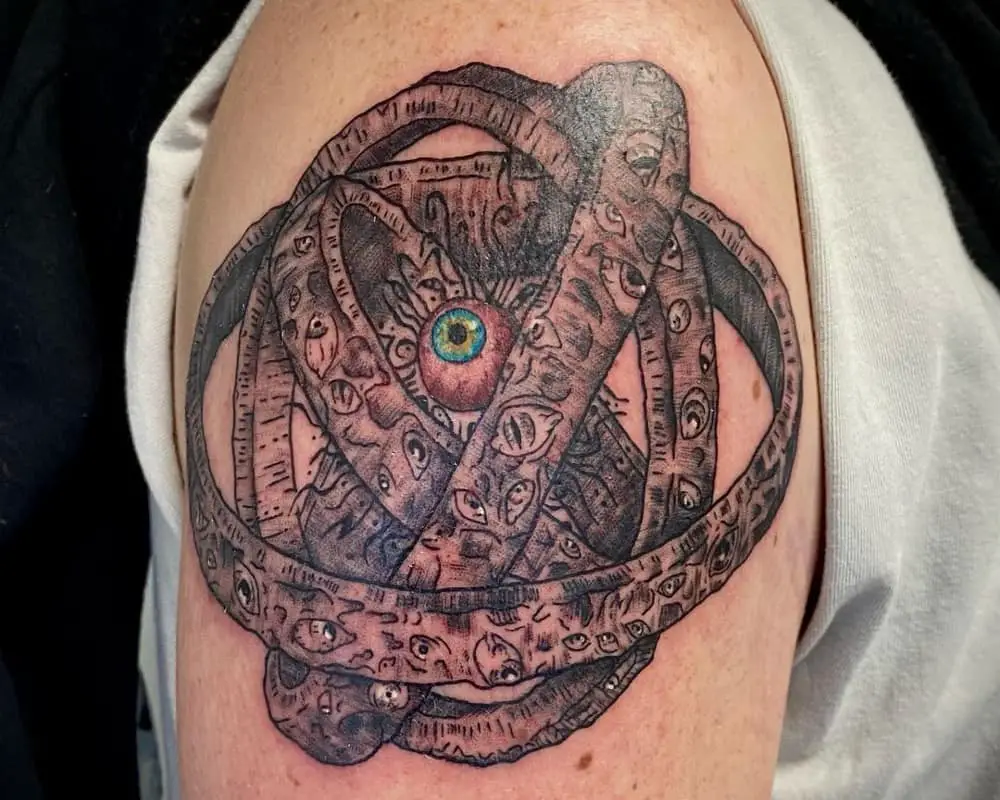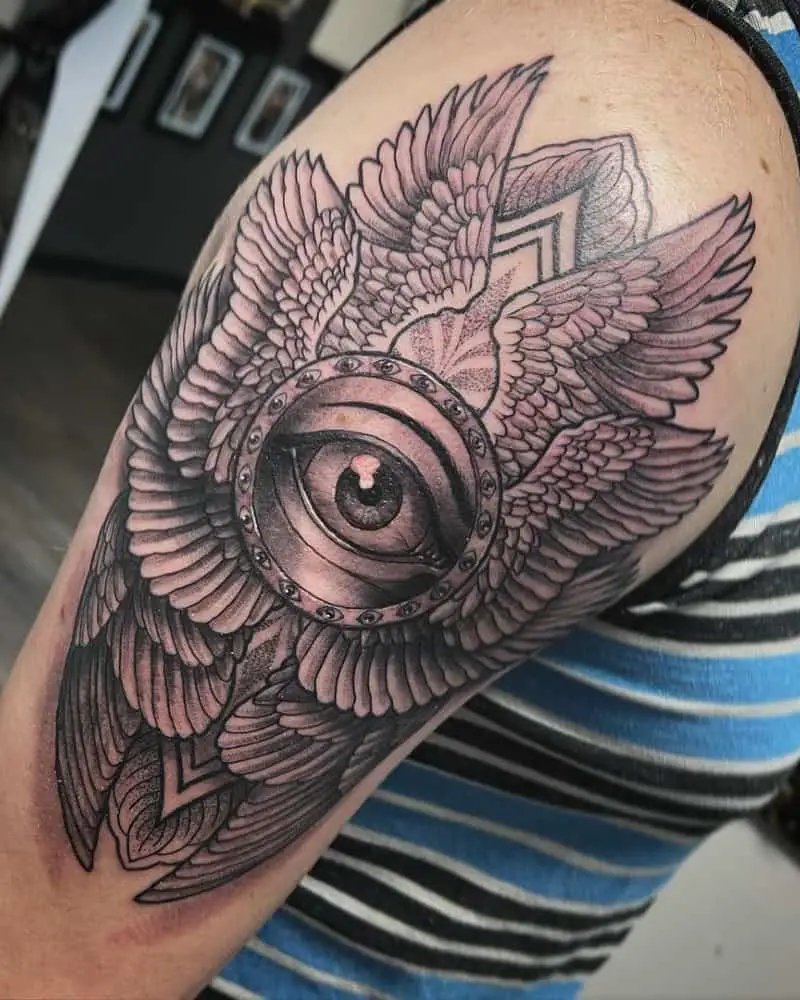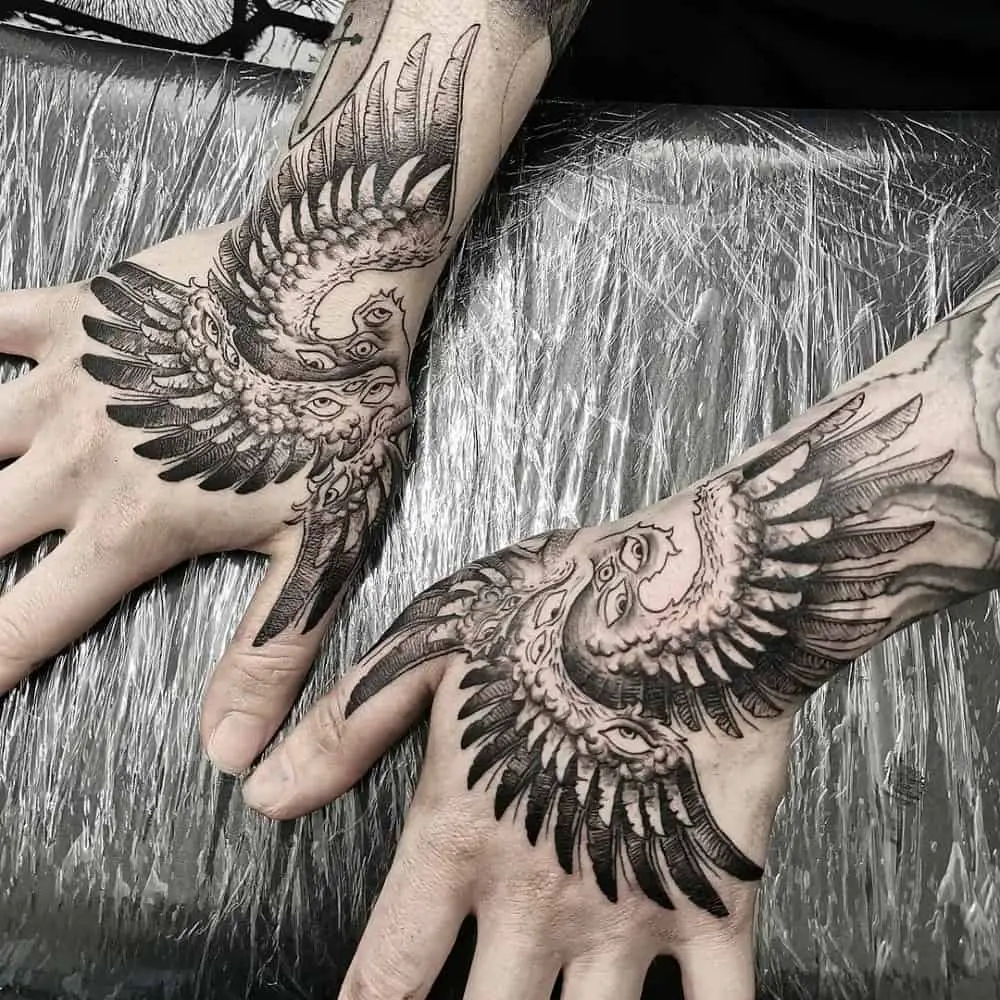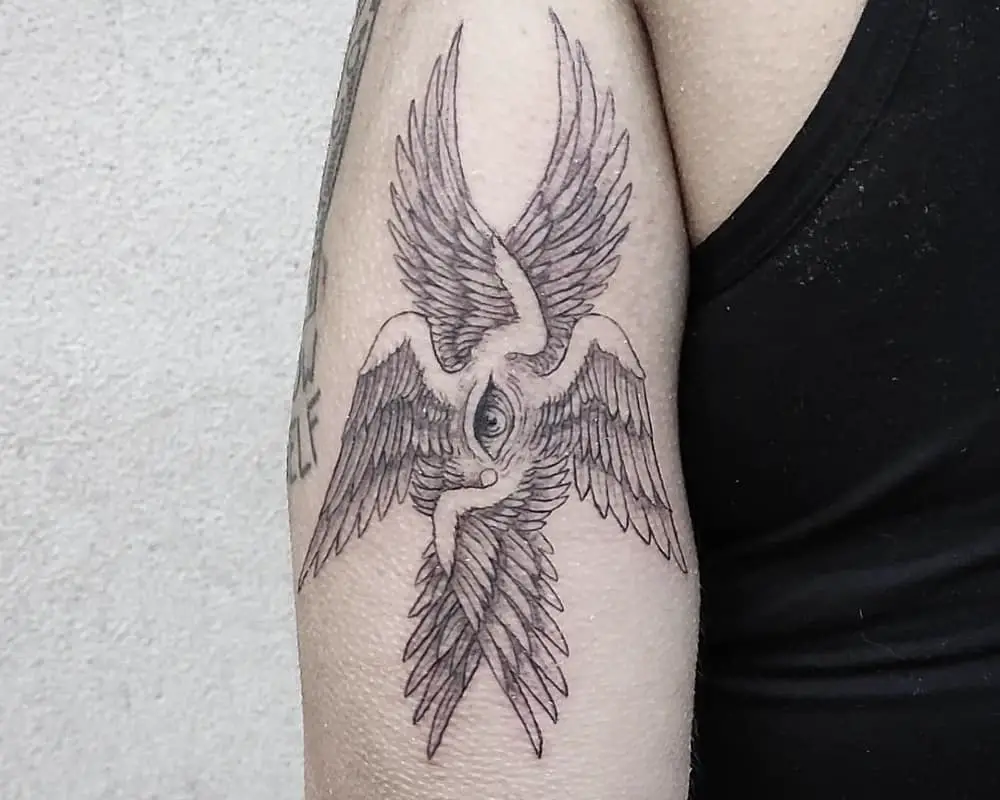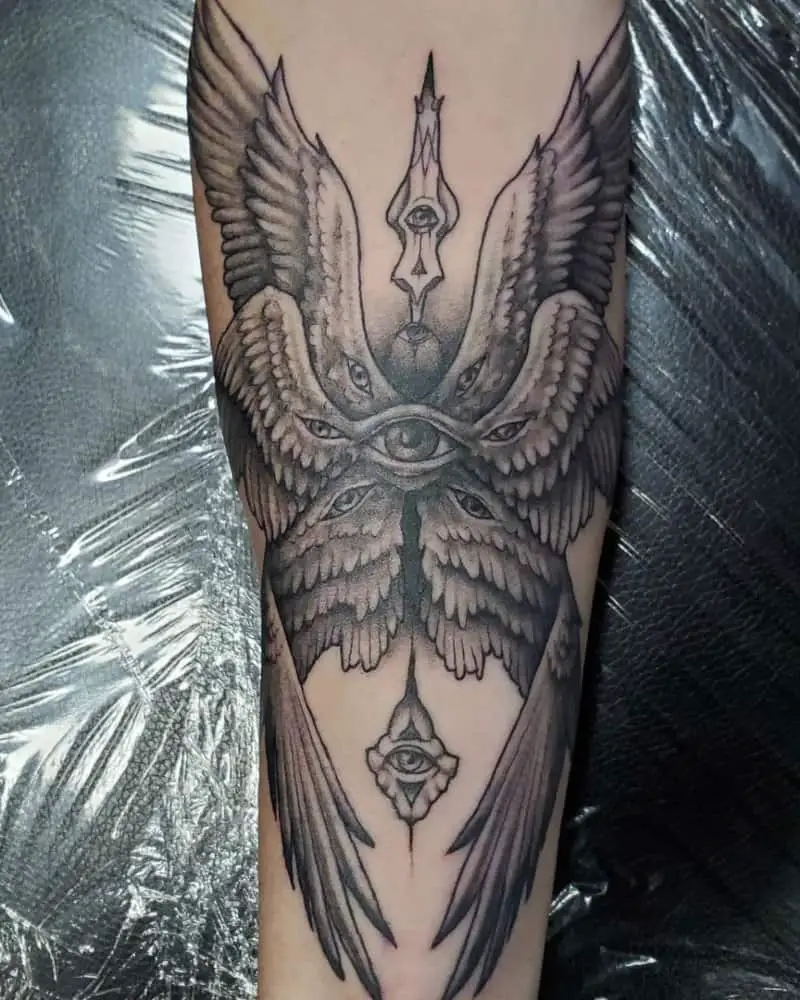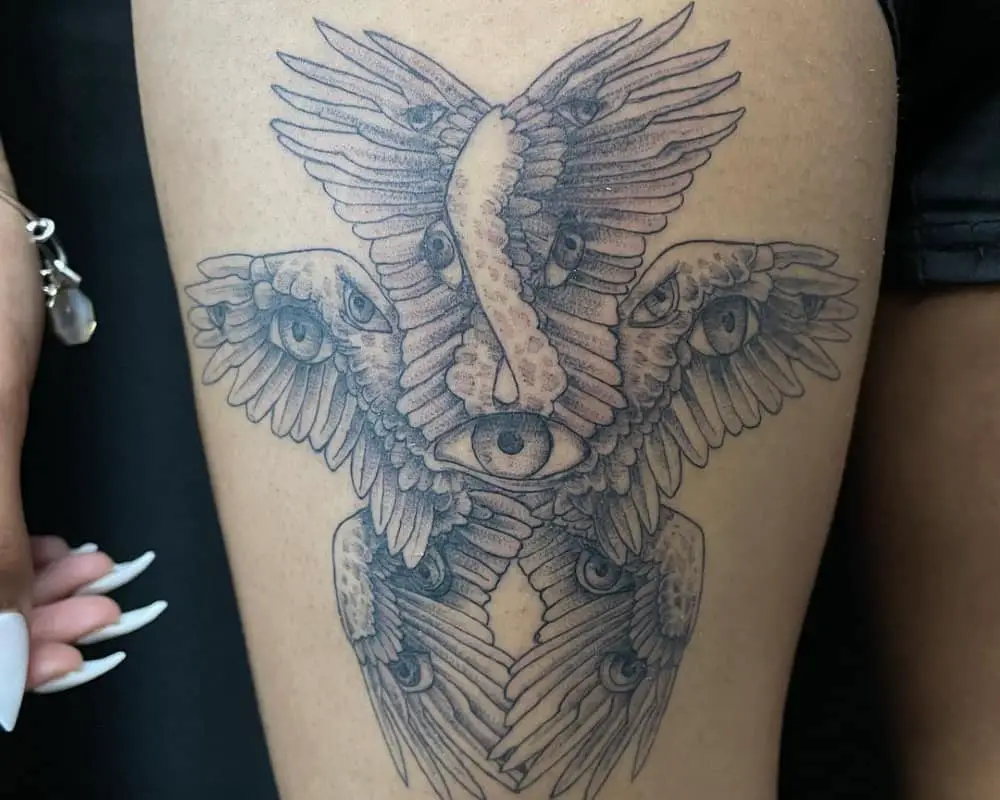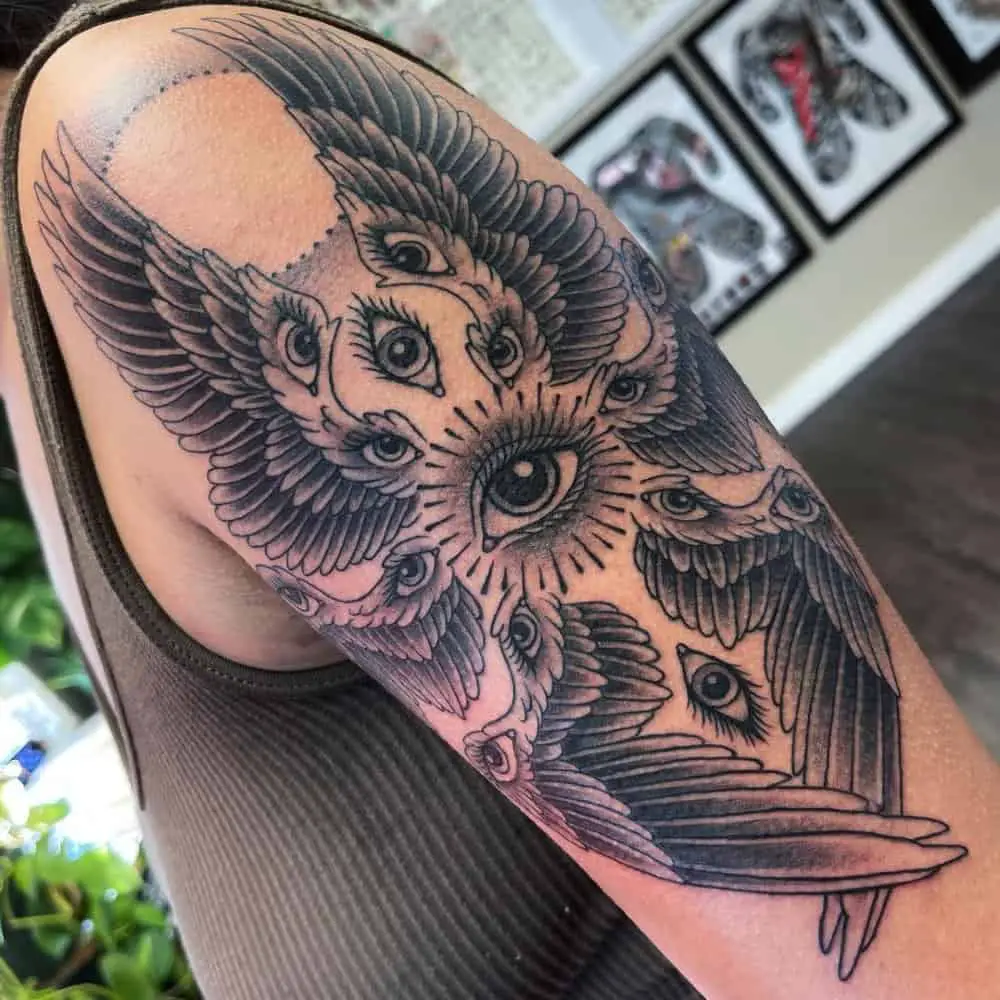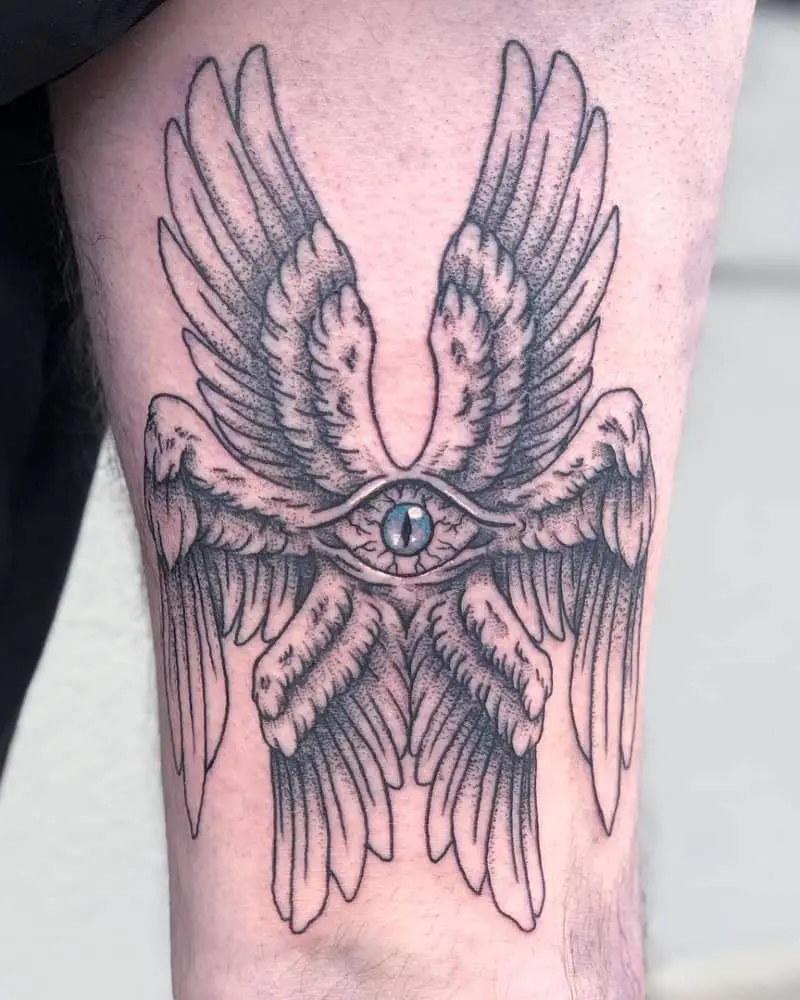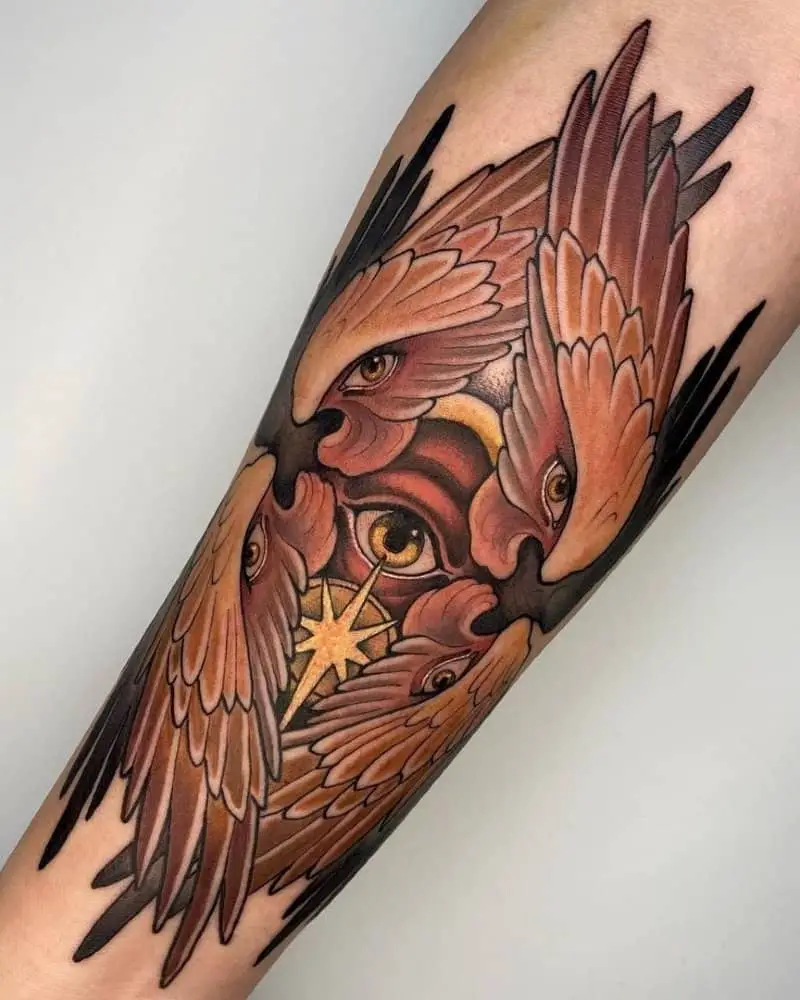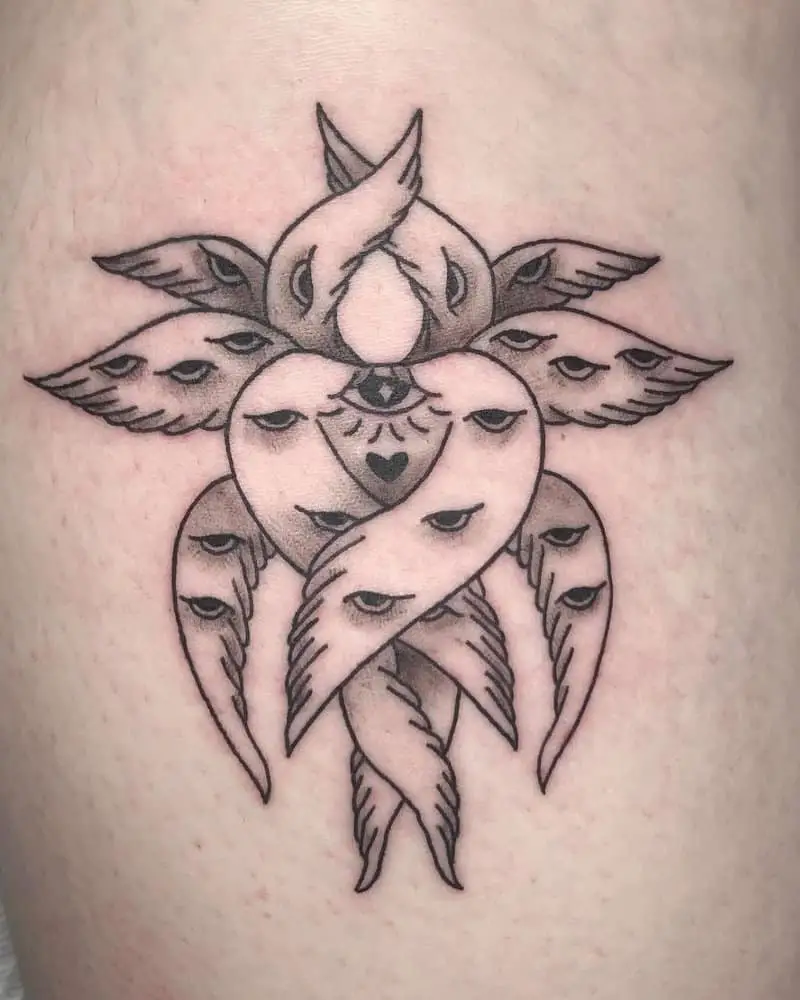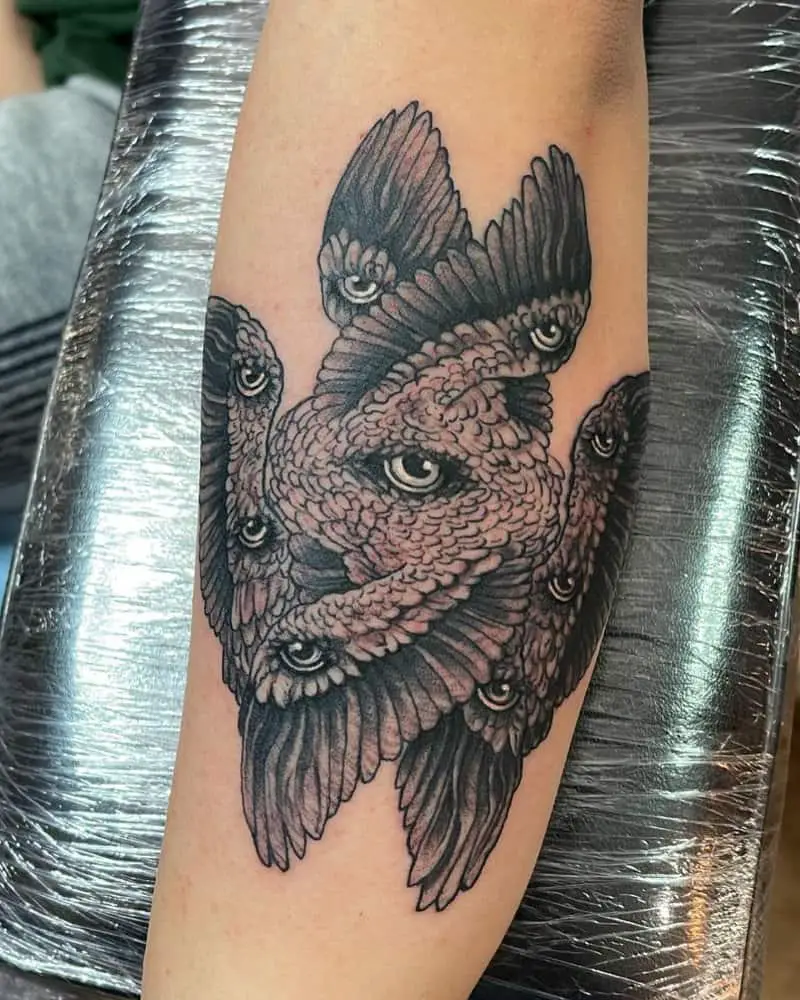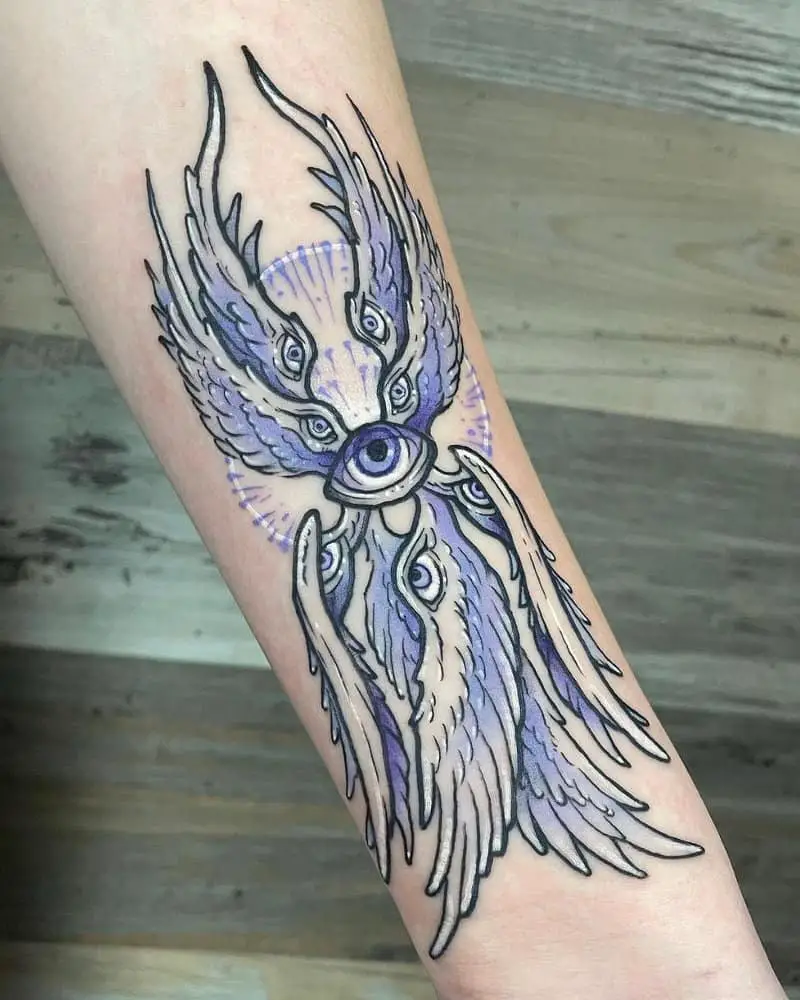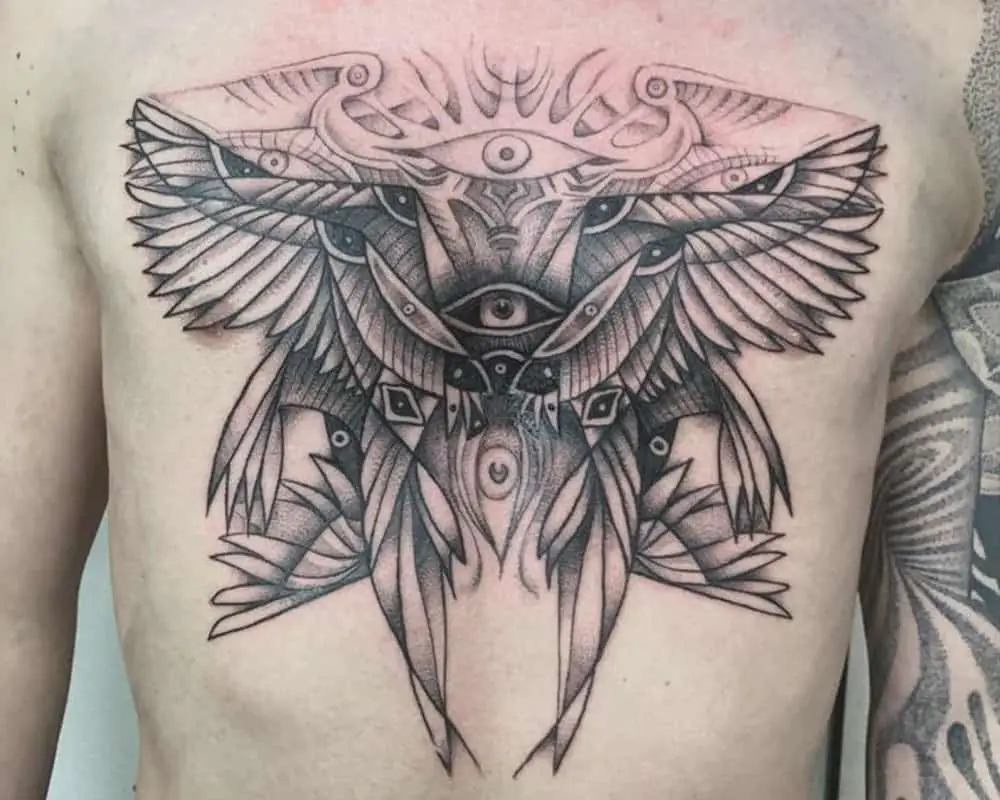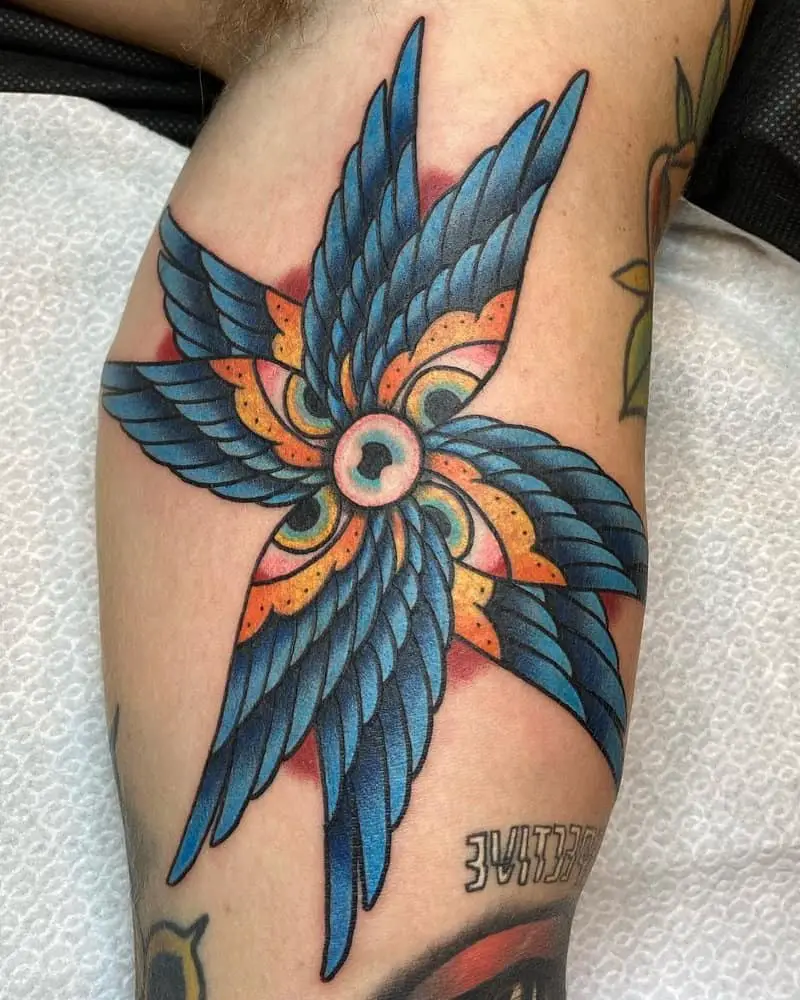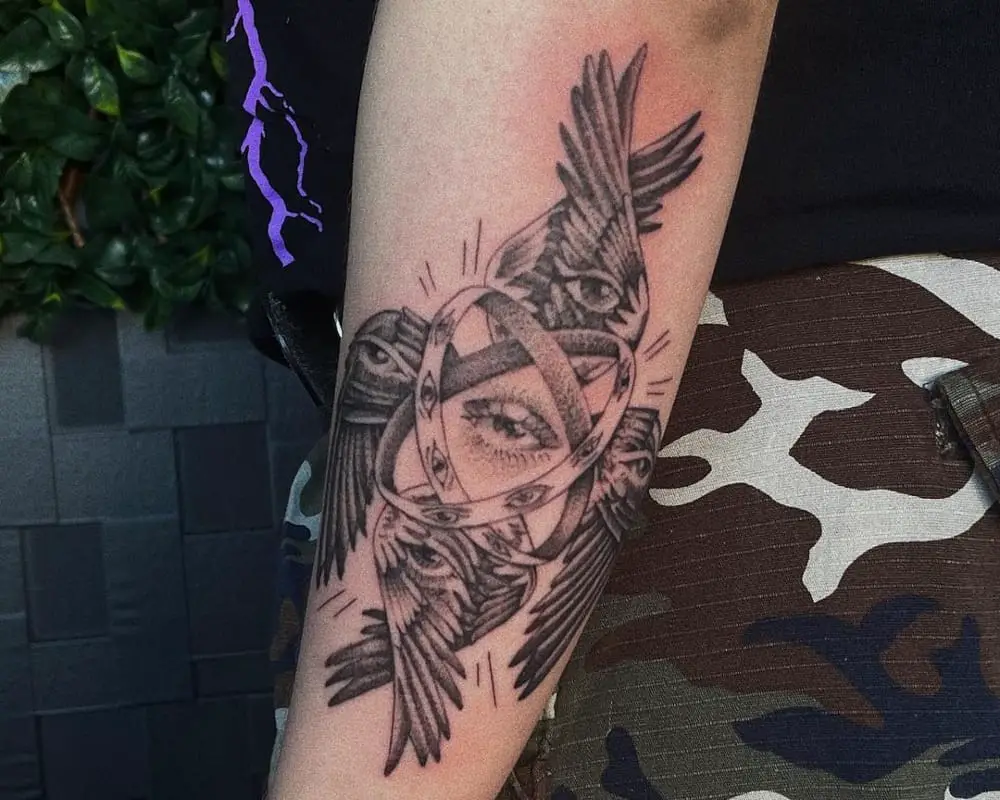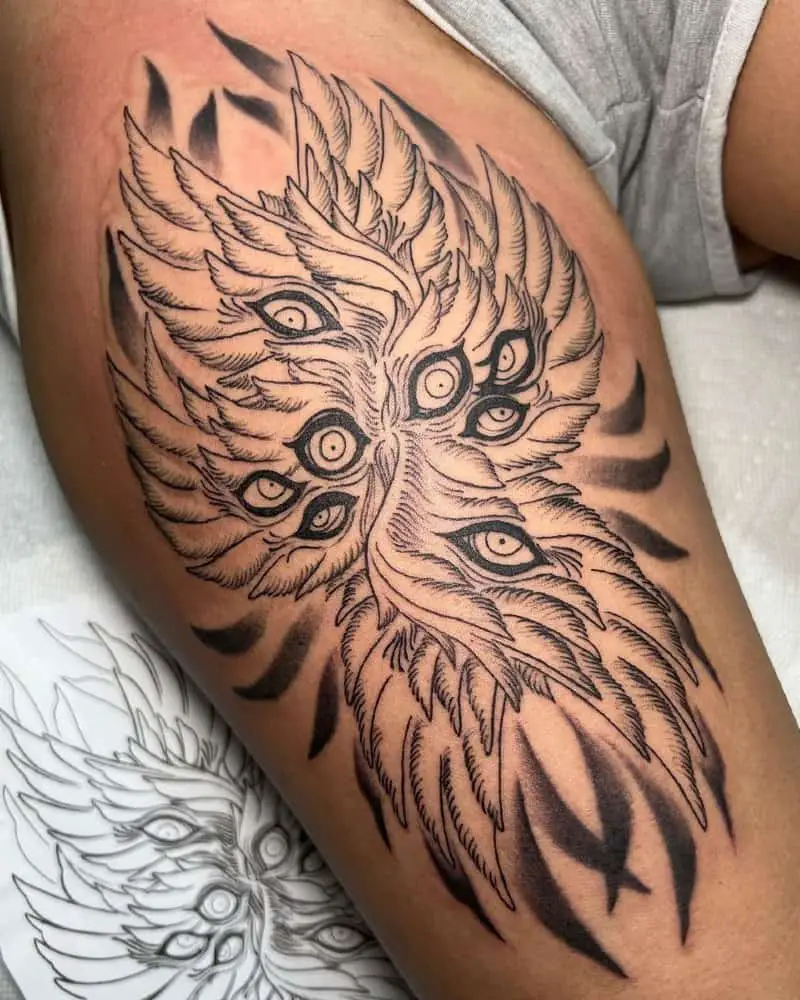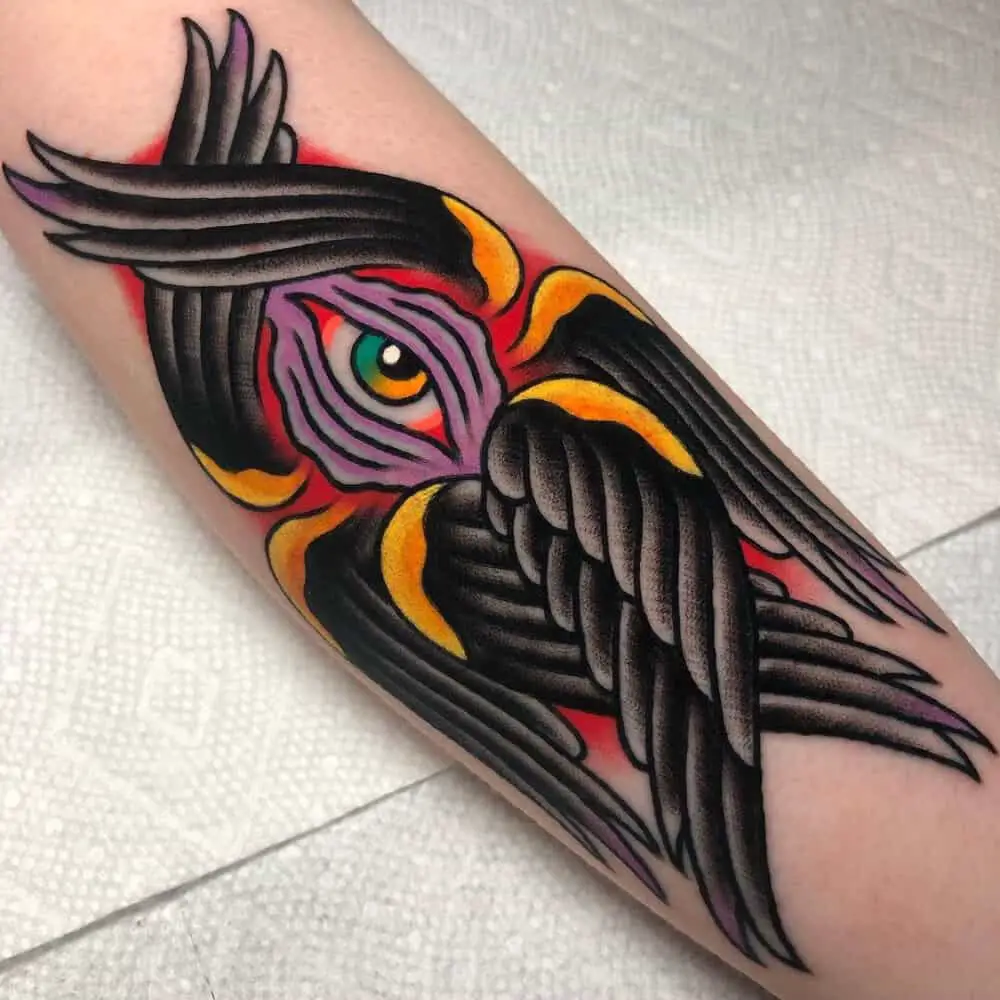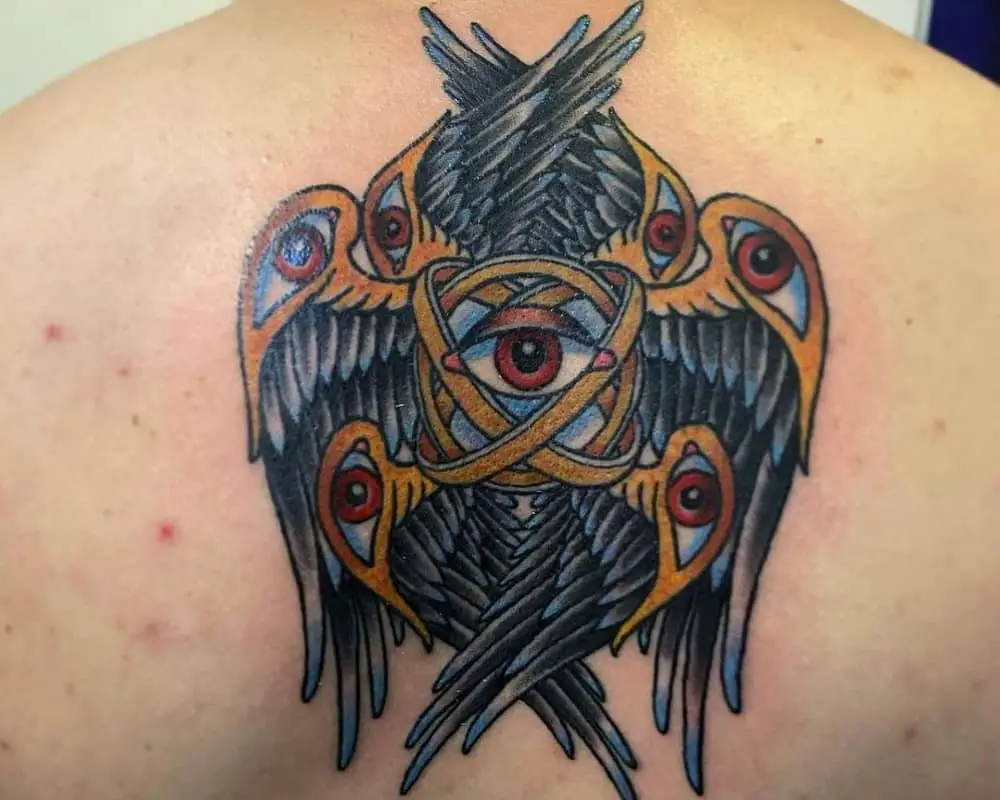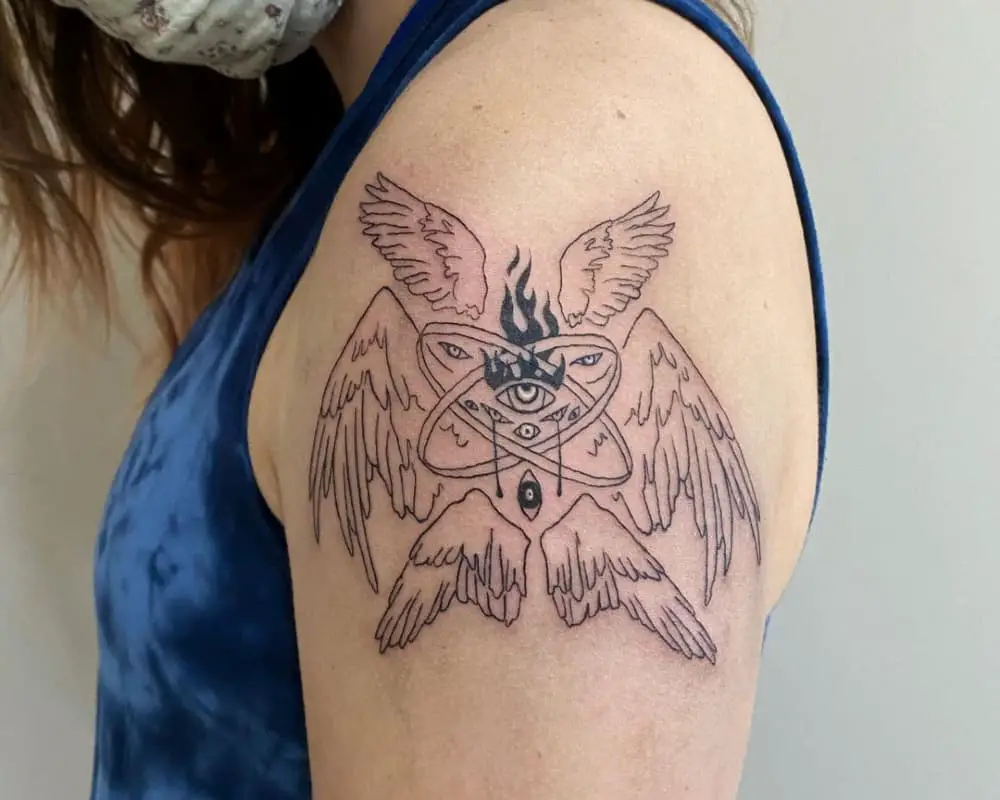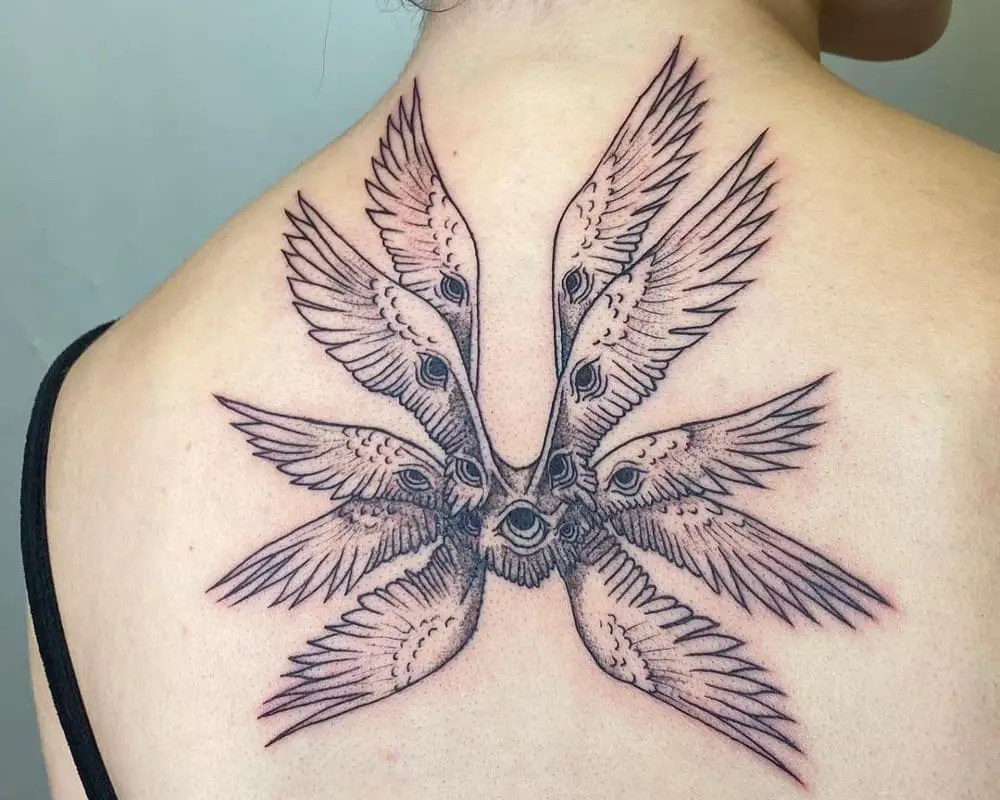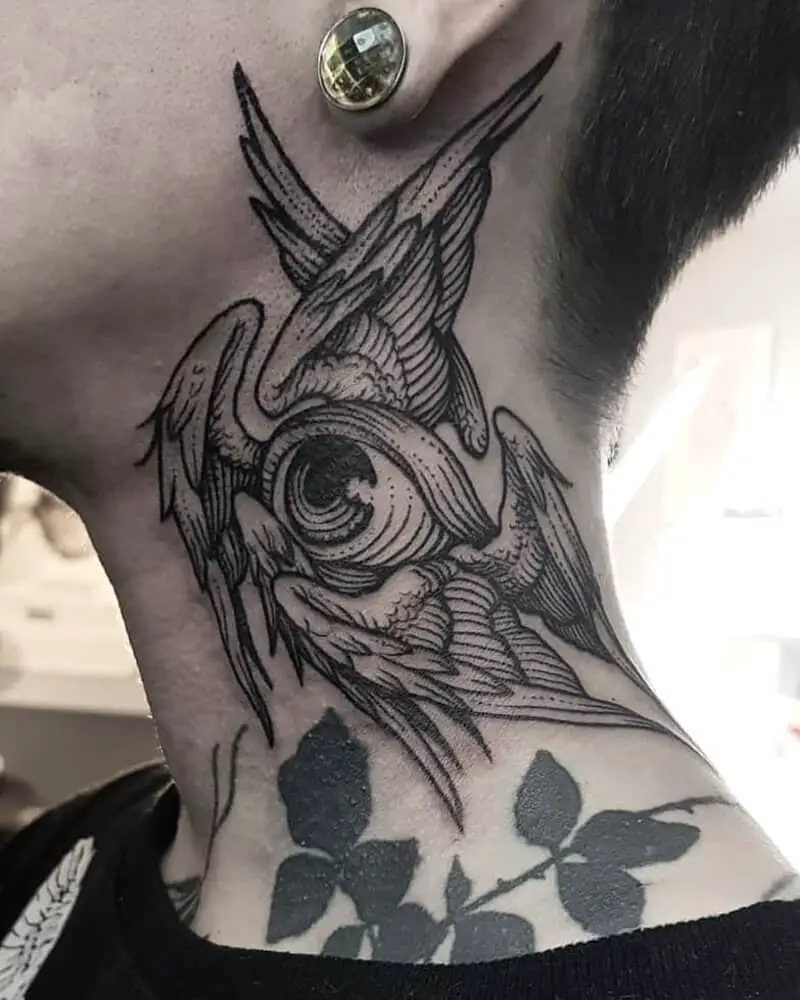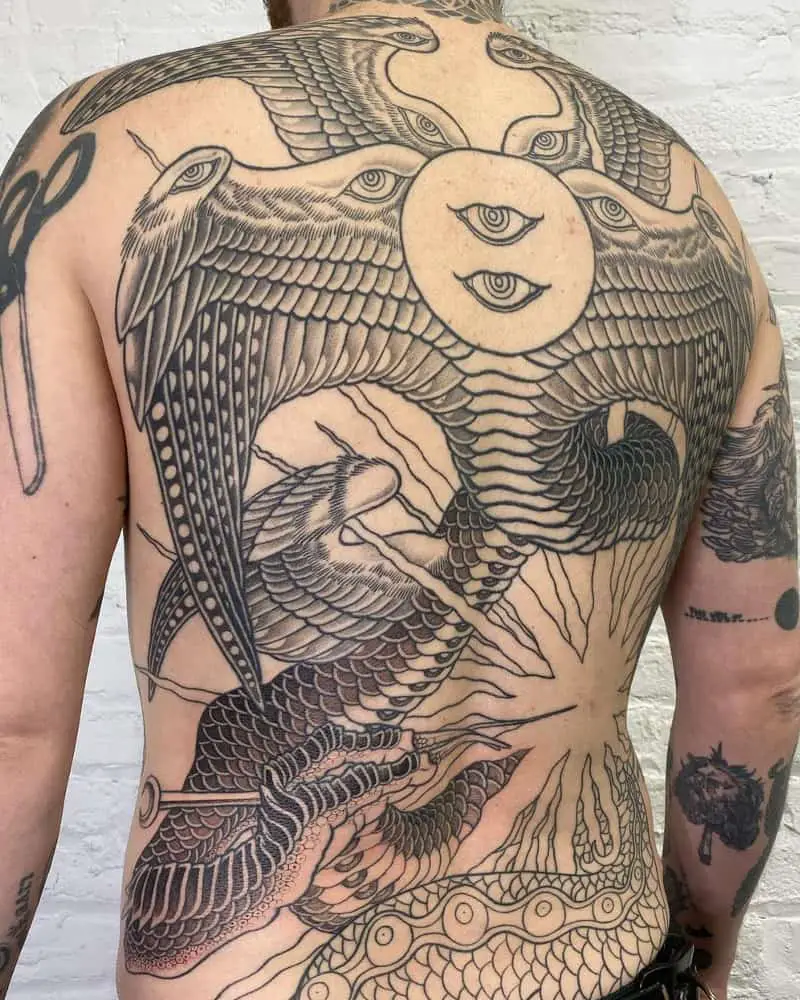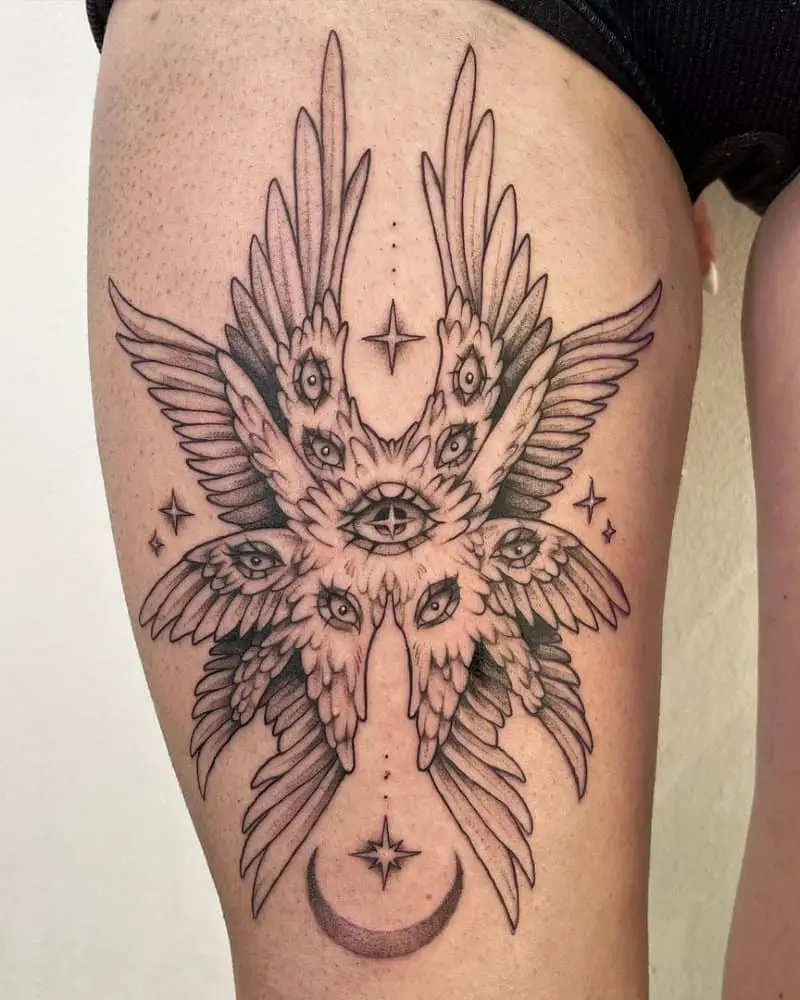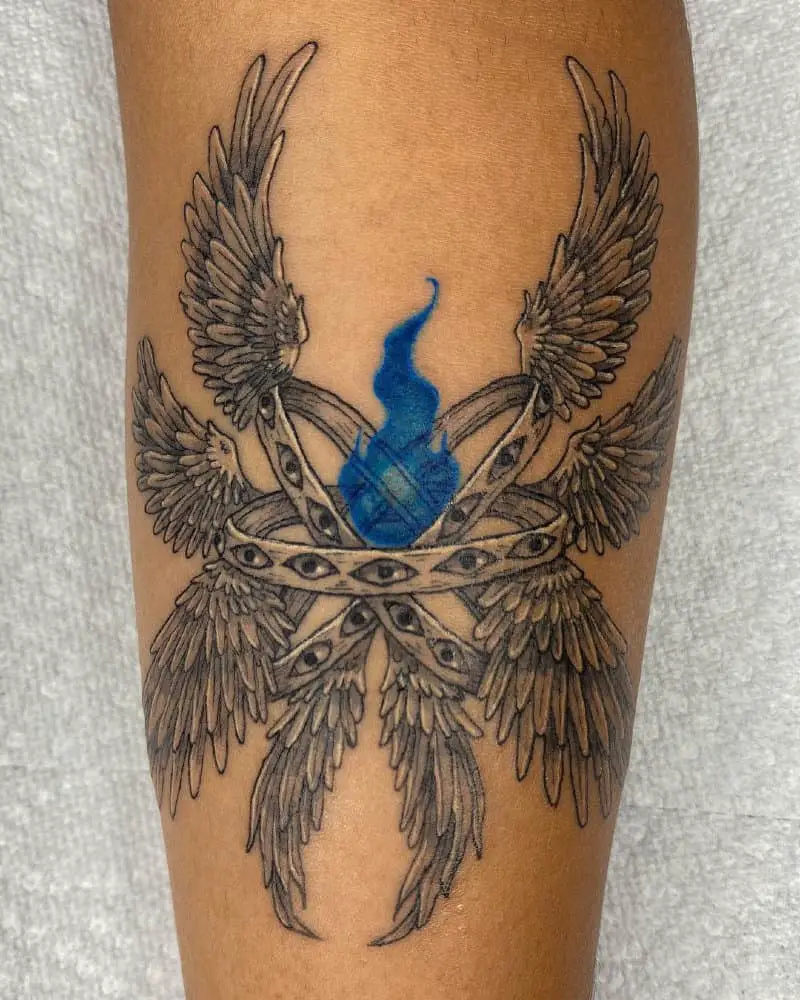 Maybe you would be interested: Cottagecore tattoo – Meaning & 85 Best Ideas in 2022
FAQ
Who gets a biblically accurate angel tattoo?
Some people who get biblically accurate angel tattoos are people who are religious and want to express their beliefs through their body art. Other people who may get these tattoos are those who simply appreciate the beauty of these creatures.
How do I choose a good angel tattoo?
There is no definitive answer to this question. Some people may get a tattoo that represents their guardian angel, while others may get a tattoo of an angel from a particular Bible story.
How long does an angel tattoo take?
It really depends on the size and complexity of the tattoo. A small, simple design could take an hour or less, while a large, detailed tattoo could take several hours.
How much does an angel tattoo cost?
There is no definitive answer to this question as it will vary depending on the tattooist and the complexity of the design. However, as a general guide, this design could cost anywhere from $100 to $400.
Conclusion
There are no pros or cons to a biblically accurate angel tattoo specifically. However, some may argue that any tattoo is a form of permanent body modification which goes against biblical teachings. Additionally, some may find angel tattoos to be aesthetically pleasing while others may deem them to be too religious in nature.
Maybe you would be interested: 23 Two-headed Calf Tattoo – Meaning & Best Ideas