Overthinking is when someone spends too much time thinking about something, often to the point where it starts to have a negative impact on their mental state. This can lead to them feeling anxious, stressed, or even depressed. Overthinking can also make it difficult for someone to make decisions, as they are constantly second-guessing themselves.
Overthinking tattoo is a good idea to remember all the time that it is very important to take care of your mental health, be in the present moment and look at the world around you rationally.
The key to mental health is to understand that thoughts are not facts. Just because you think something doesn't make it true.
It is important to challenge your thoughts and question why you think certain things. Once you understand the reasons behind your thoughts, you can start to change them.
If you find that your thoughts are causing you distress, it is important to seek professional help. A mental health professional can help you learn how to manage your thoughts and improve your mental health.
Maybe you would be interested: 888 Tattoo – Meaning & 14 Best Ideas in 2022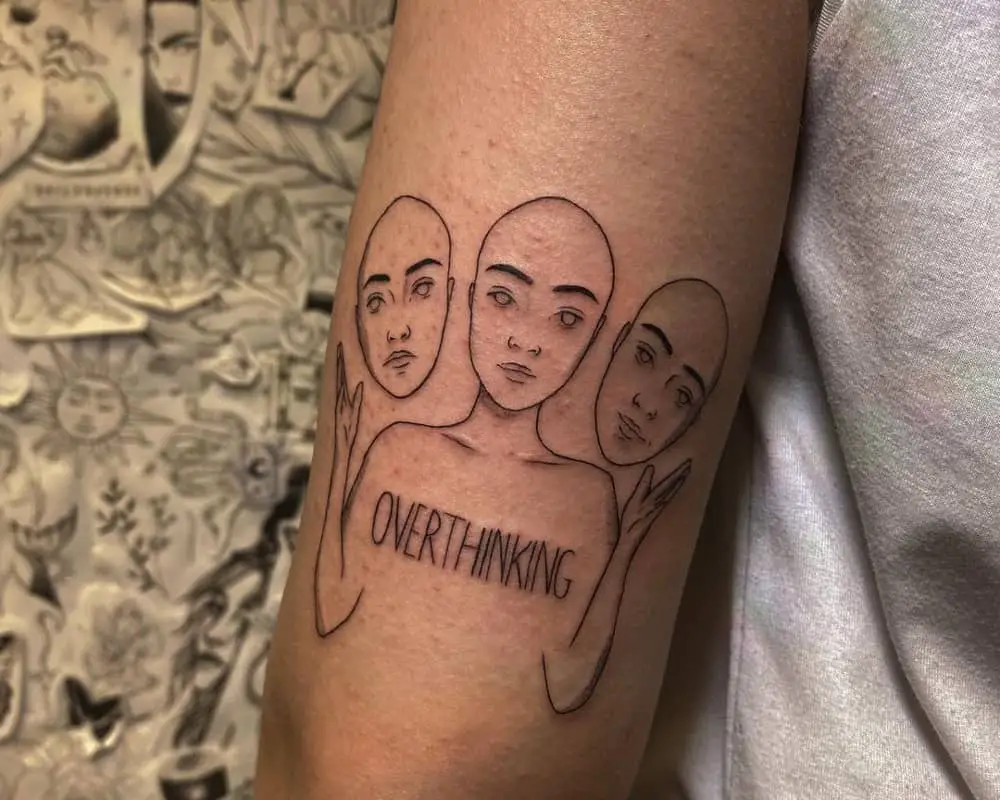 Overthinking Tattoo Ideas
A tattoo that says "overthinking" in a spiral pattern, symbolizes the never-ending cycle of thoughts that can occur when someone overthinks things.
A brain with the word "overthinking" inside of it, signifying the constant stream of thoughts that go through someone's head when they overthink things.
A person with their head in their hands, with the words "overthinking" above them, represents the frustration and exhaustion that can come from overthinking things.
A sun setting behind a mountain range, with the words "the end is only the beginning" written across the bottom.
A simple image that represents overthinking, such as a spiral or a maze.
A spiral staircase leading up into the clouds, with the words "the journey is the destination" written across the bottom.
A tree with its roots reaching deep into the earth, with the words "let your roots grow deep" written across the bottom.
A river flowing through a landscape of mountains and forests, with the words "go with the flow" written across the bottom.
A tattoo for overthinking people might say "Don't overthink it" or "Just go with the flow." It could also feature an image of a person meditating or in a relaxed pose, with the words "Take it easy" or "Chill out."
Anxiety Overthinking Tattoo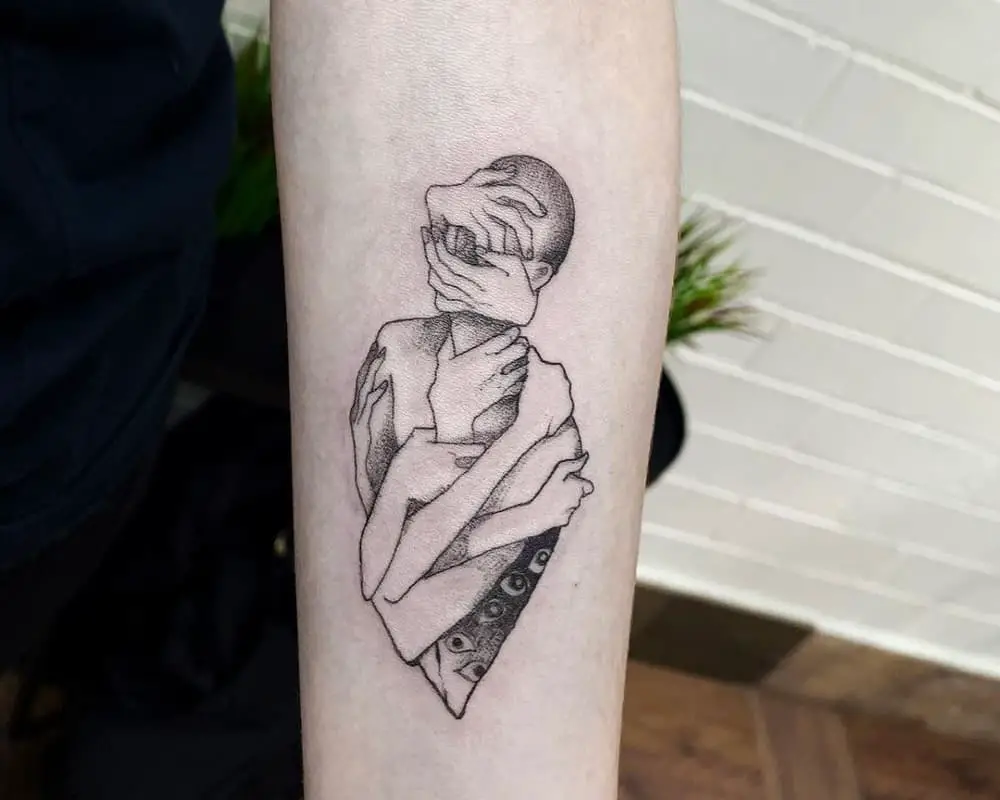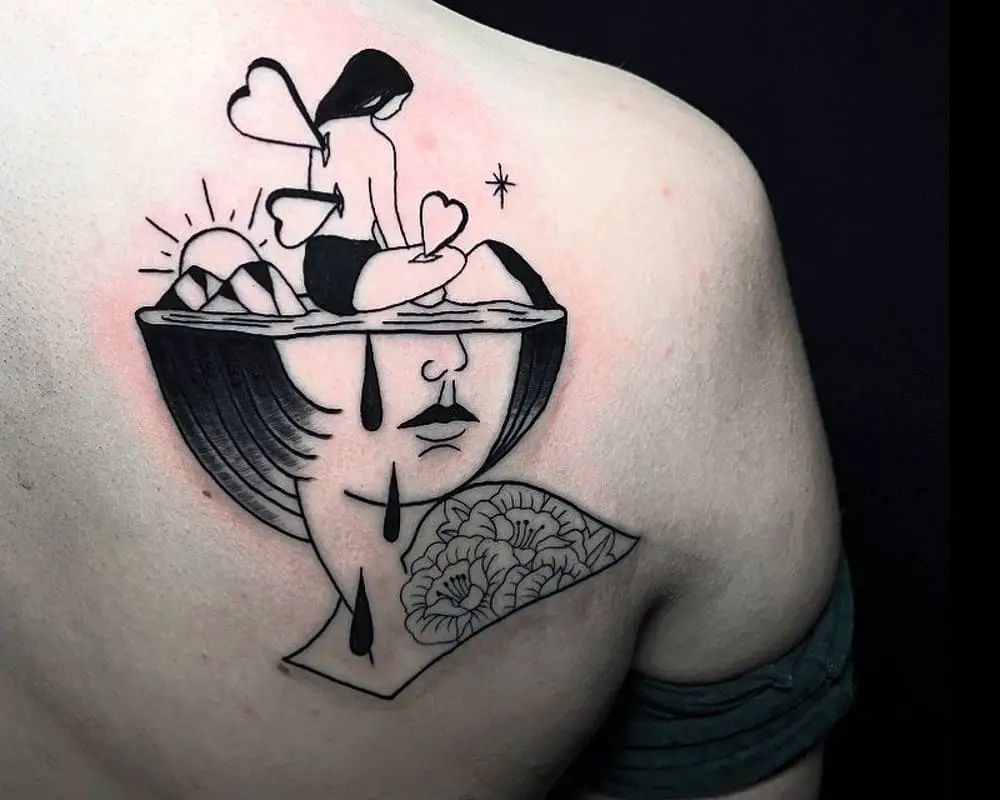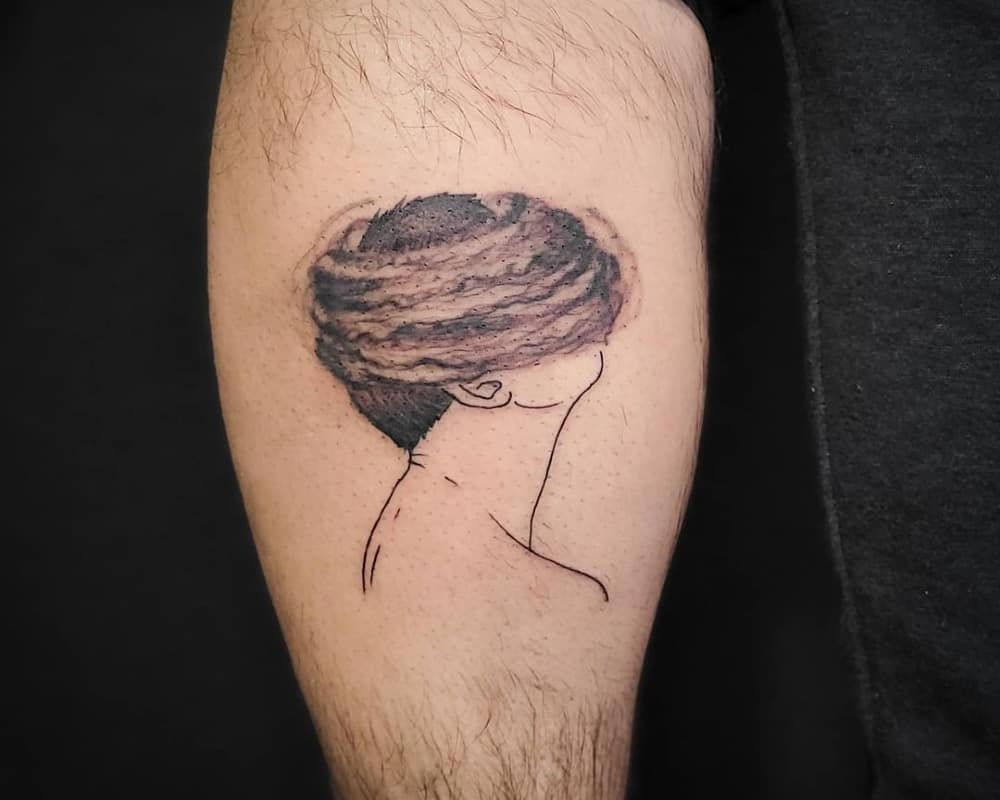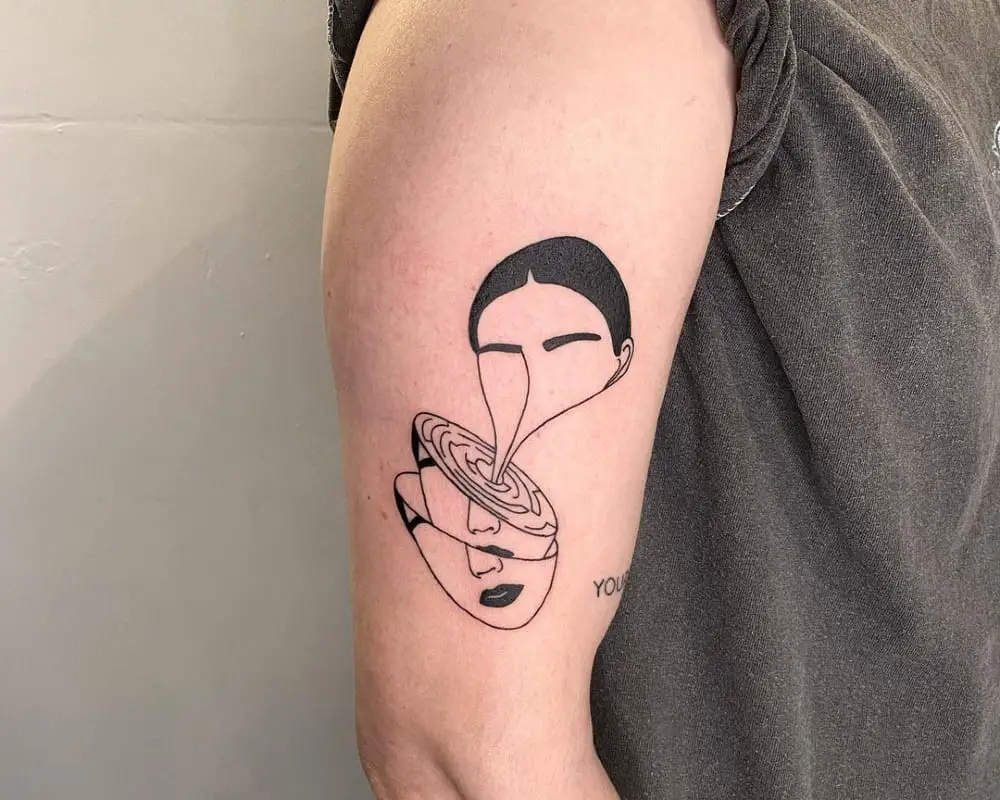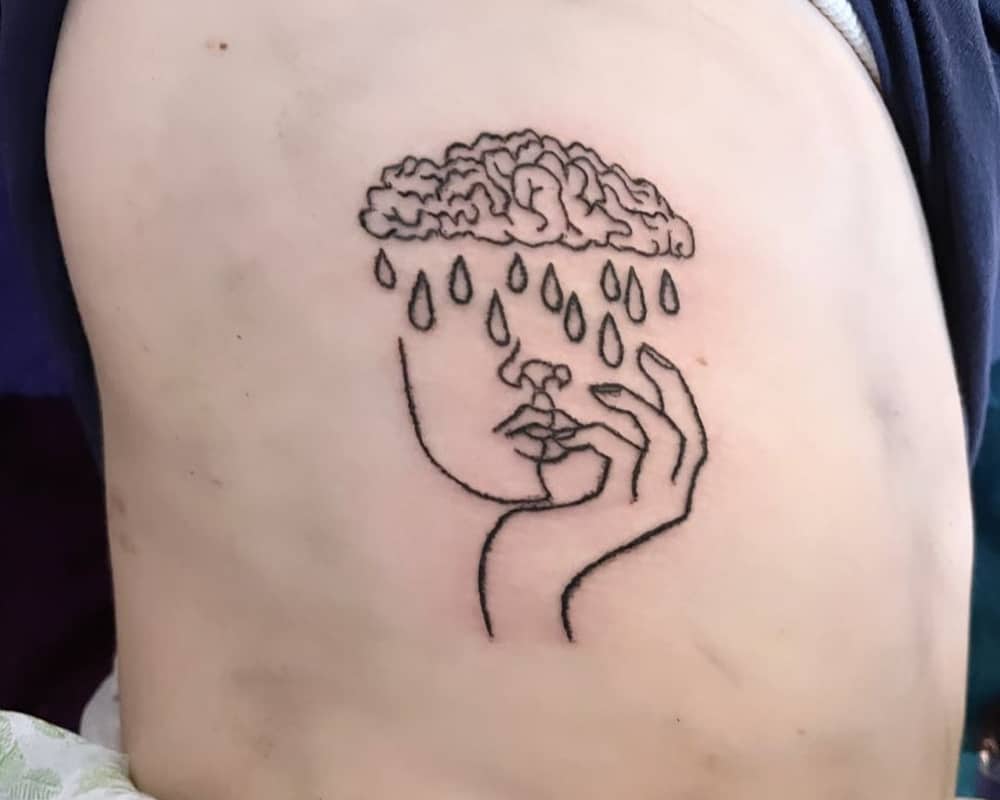 Stop Overthinking Tattoo
This tattoo is for anyone who struggles with overthinking. It's a reminder to stay present and focus on the good.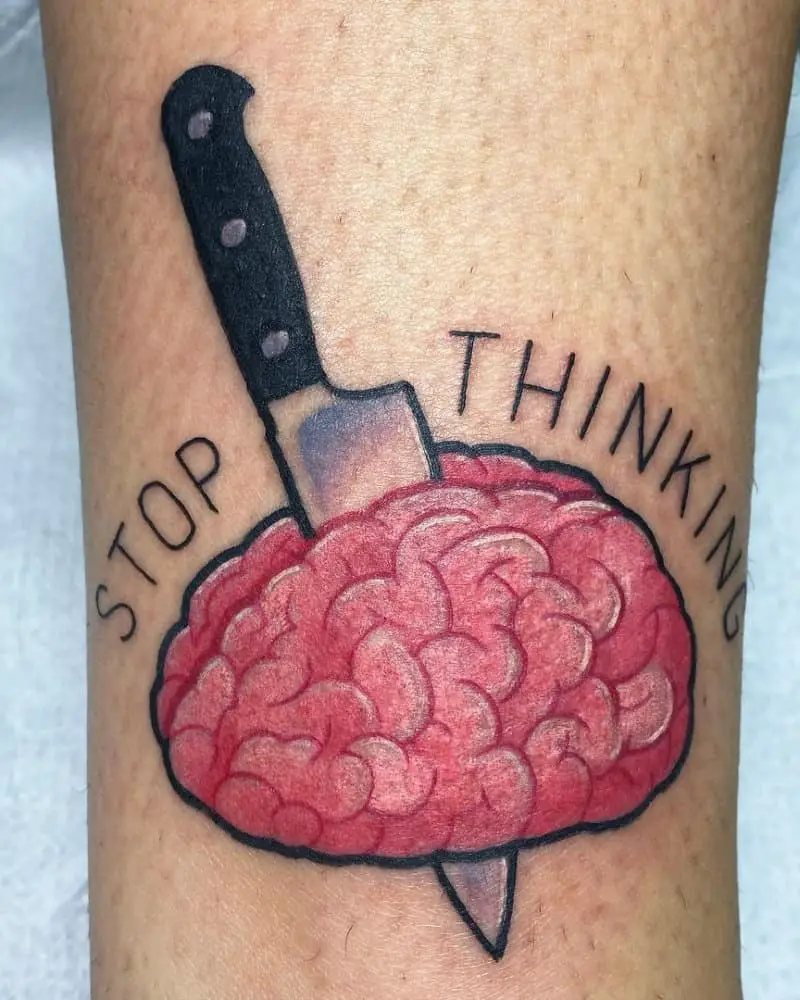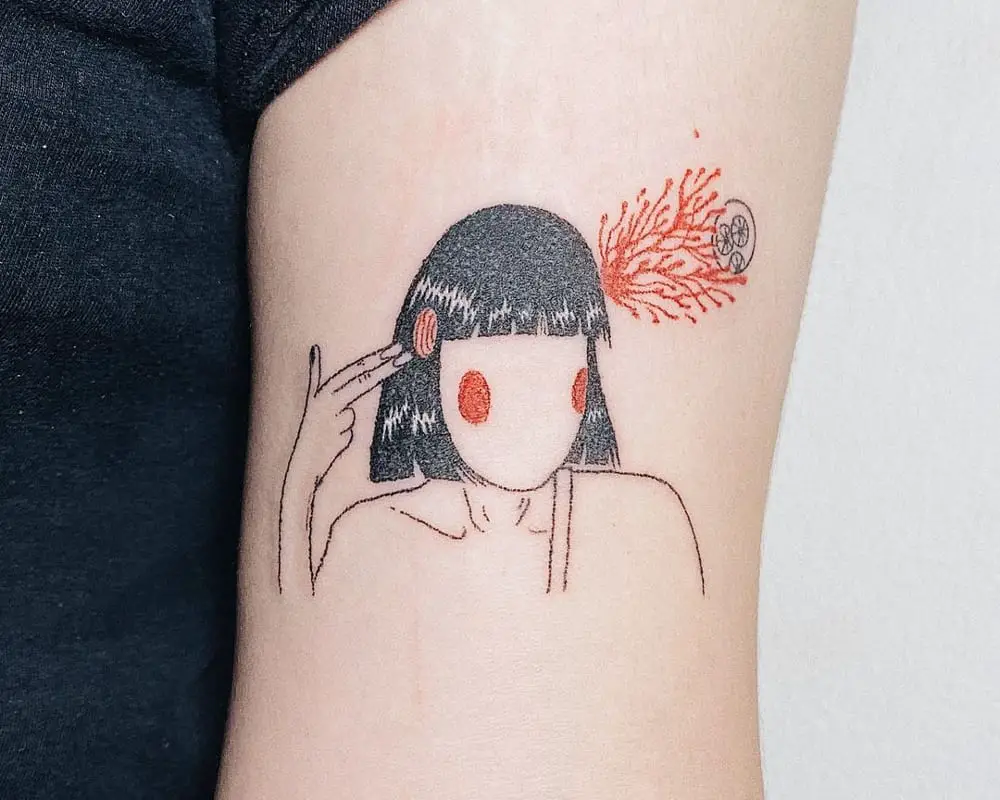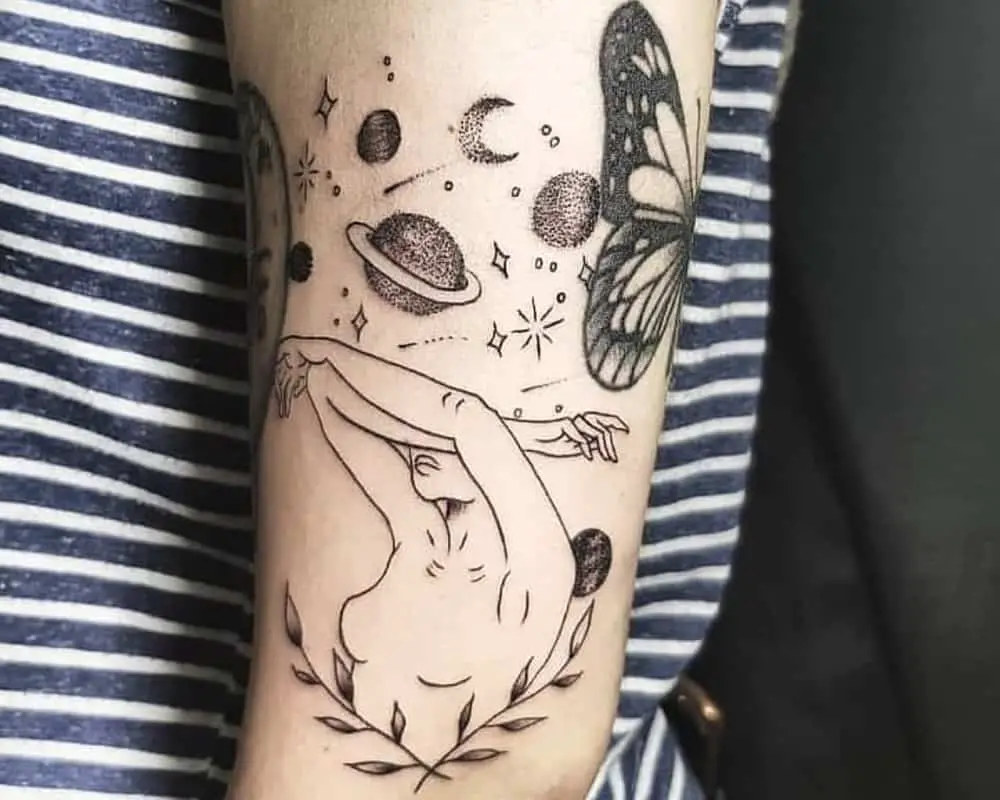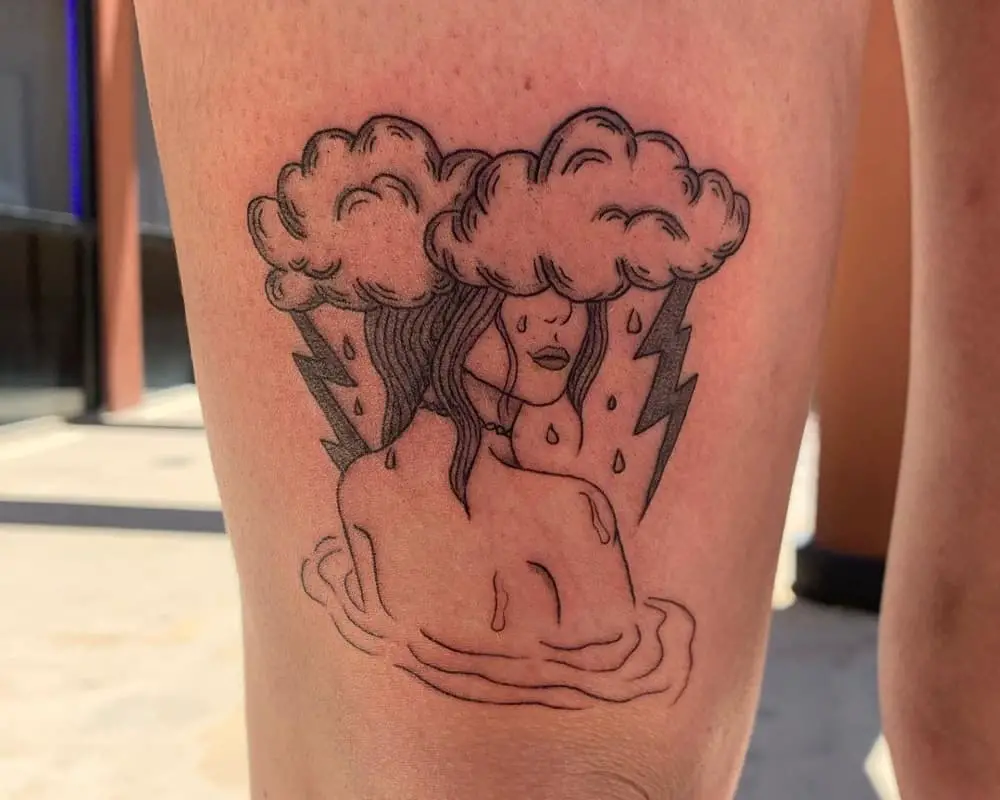 Minimalist Overthinking Tattoo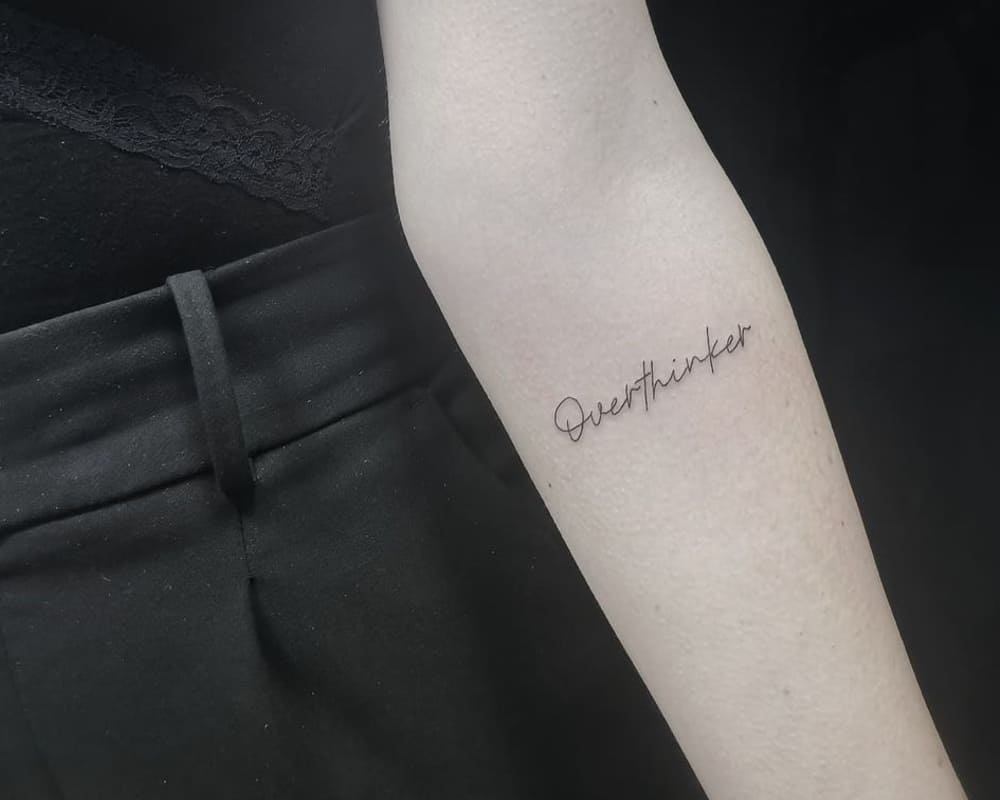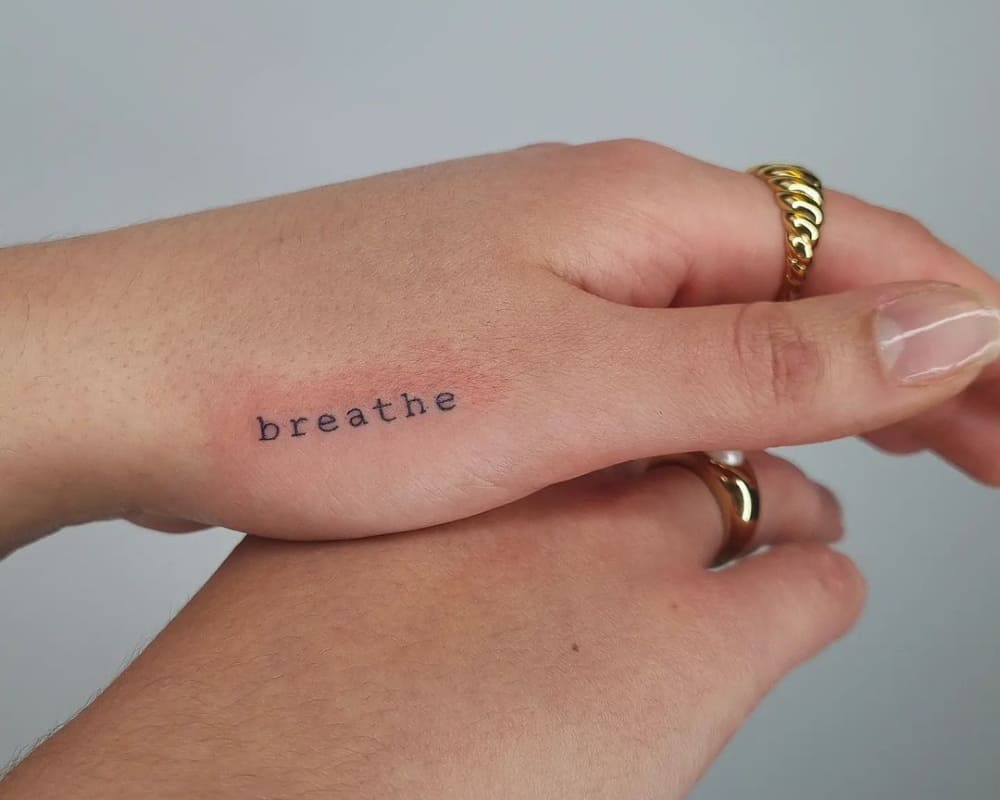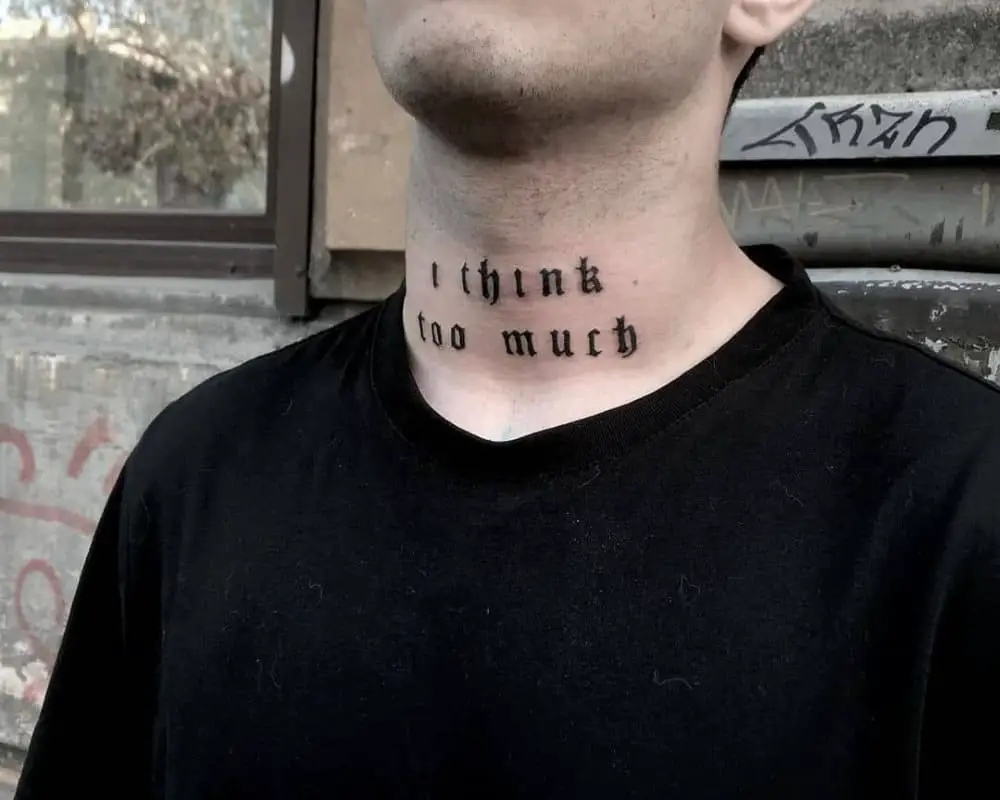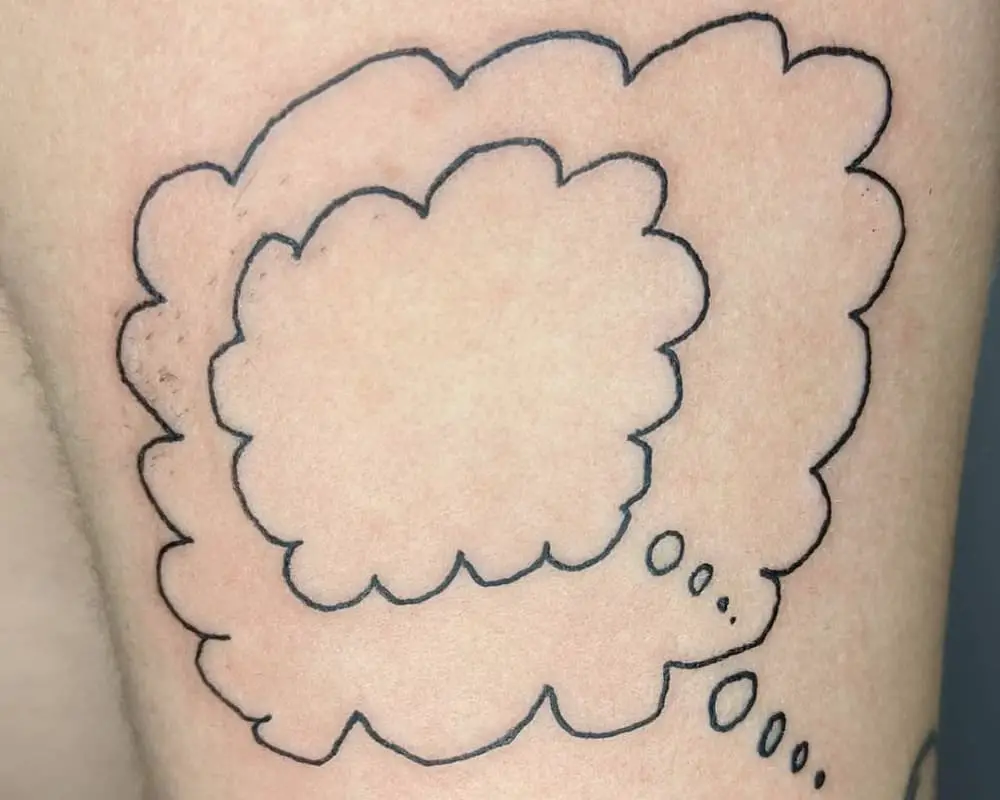 Overthinking Wave Tattoo Meaning
Overthinking wave is a common mental health problem that is characterized by overthinking about everything.
Overthinking is often described as rumination or obsessing. It is a form of worry or stress that can cause someone to become fixated on a certain thought or problem.
Overthinking can lead to anxiety and depression, and it can make it difficult to concentrate or make decisions.
Maybe you would be interested: 41 Toast Tattoo – Meaning & Best Ideas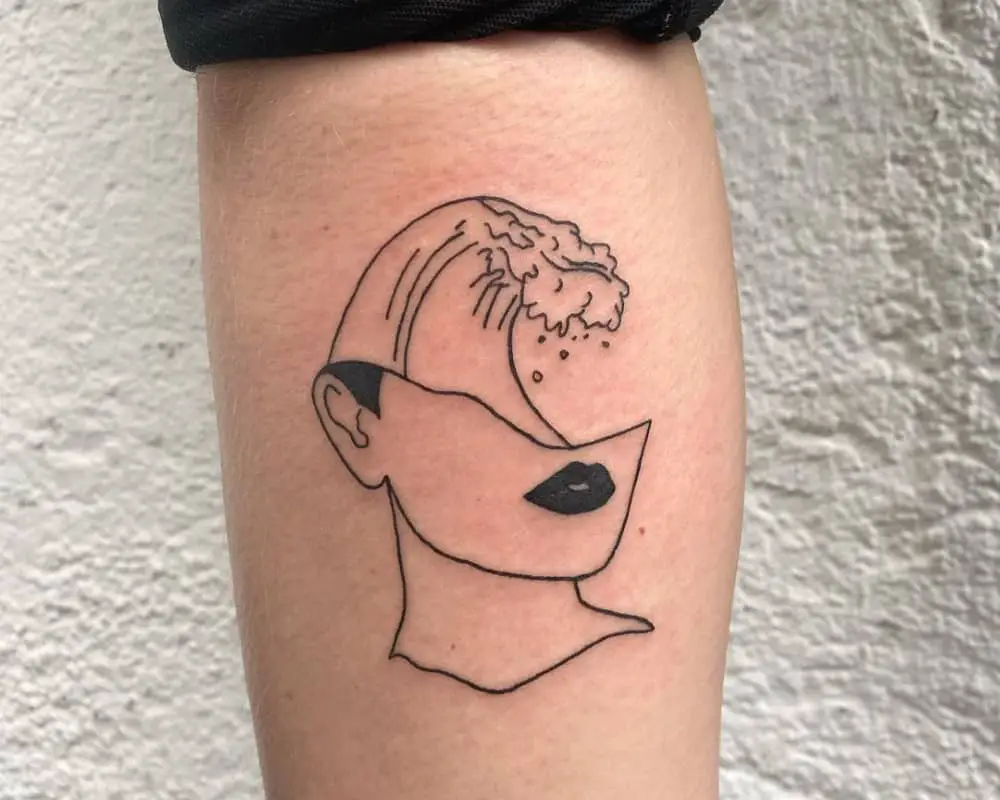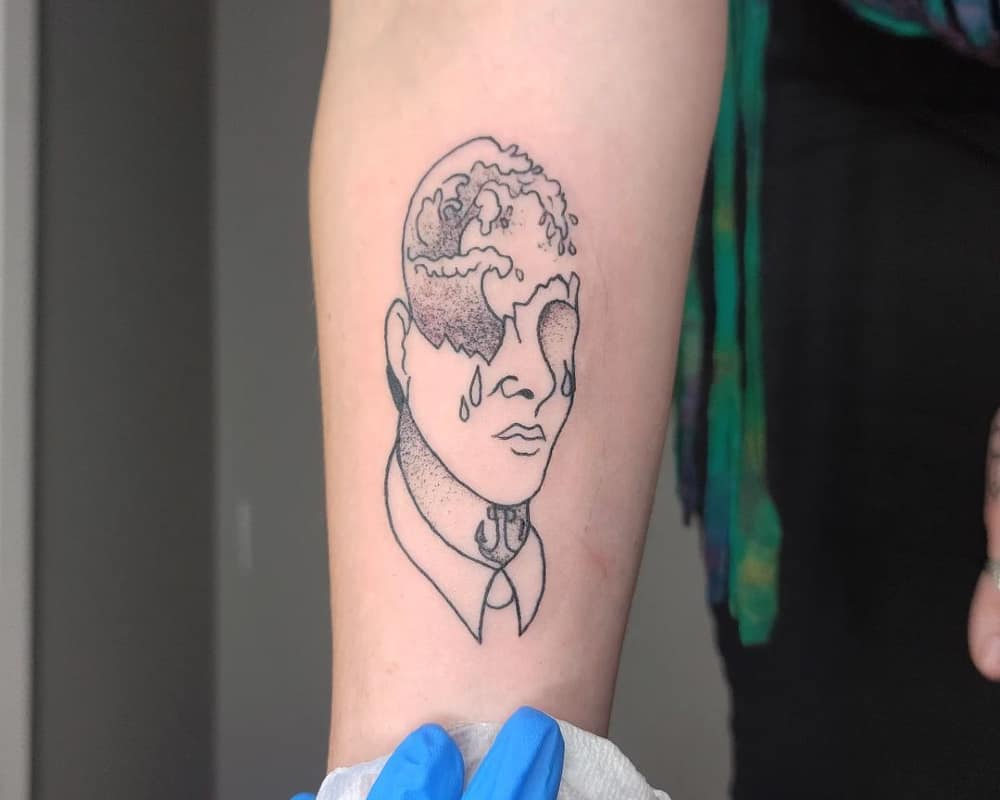 Mental Health Tattoo
Mental health is the state of our psychological and emotional well-being. It includes how we think, feel, and behave. It also affects how we handle stress, relate to others, and make choices.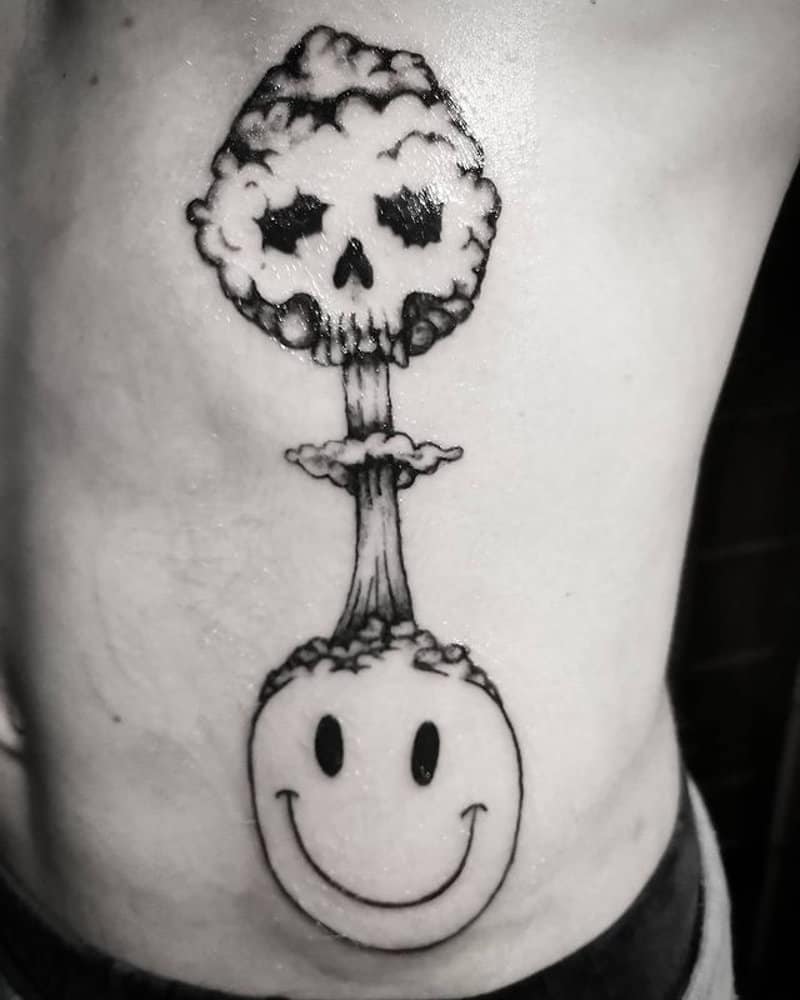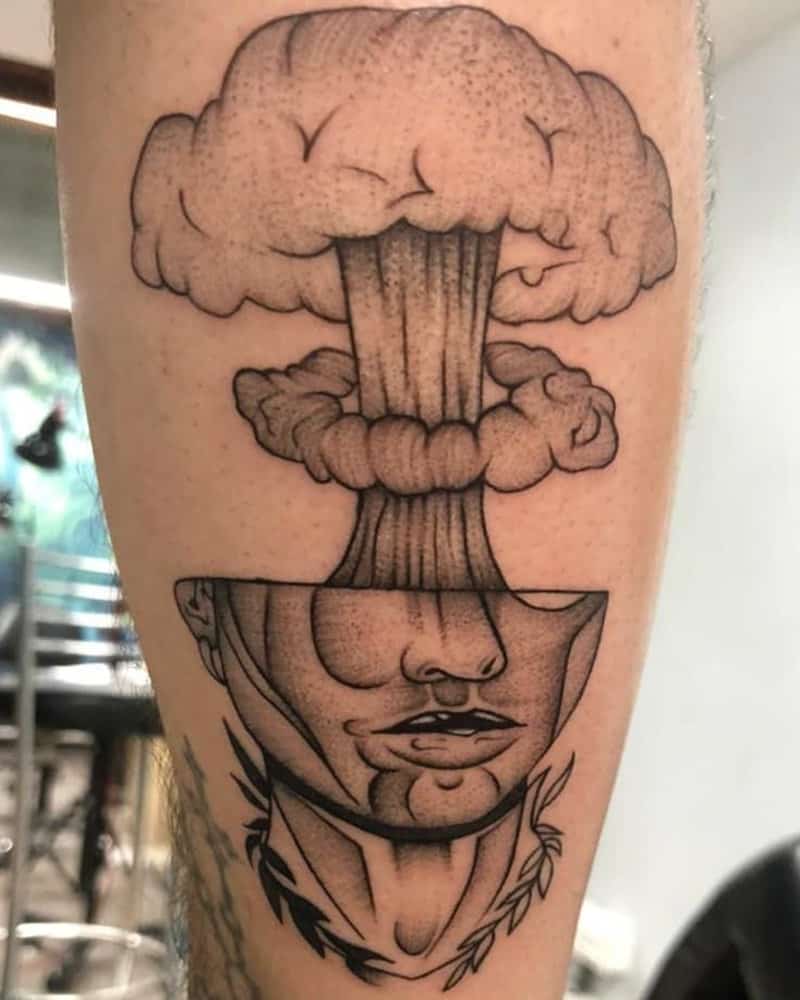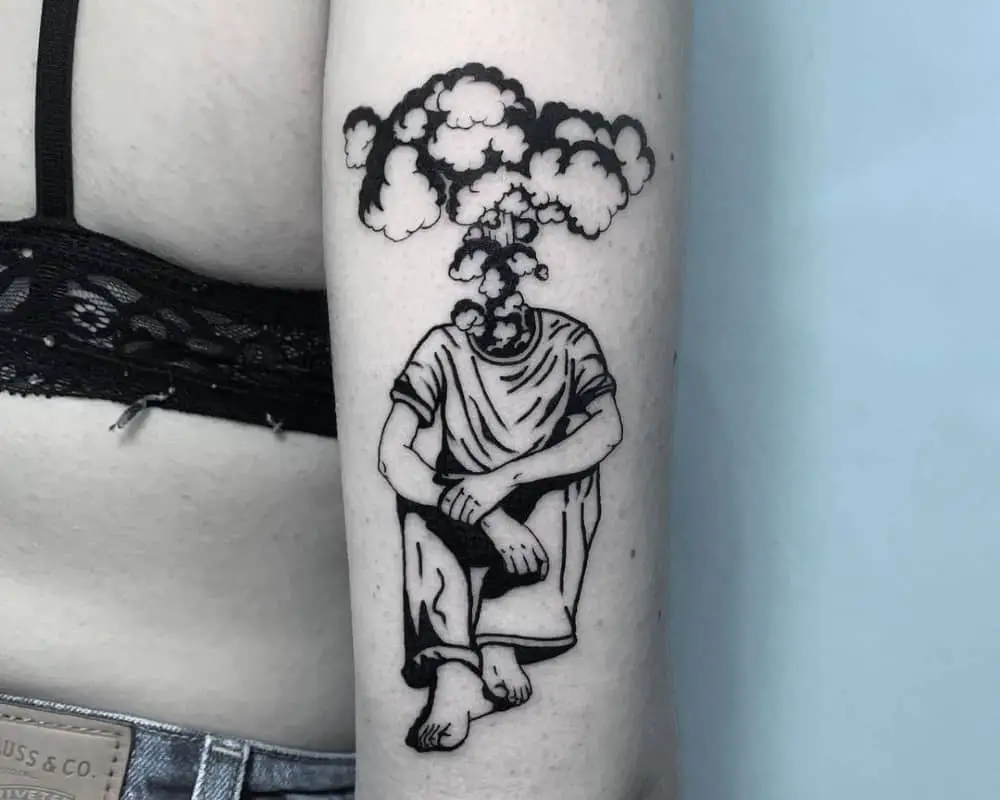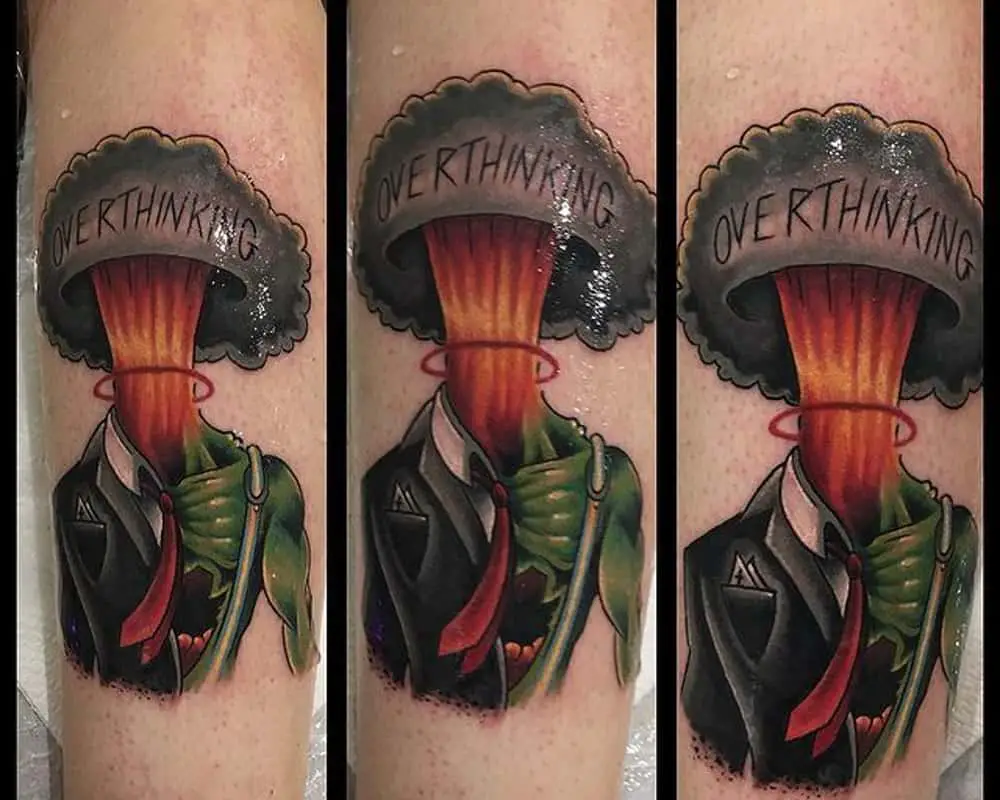 Overthinking Brain
A brain with the words "overthinking" written across it could represent someone who is constantly overthinking things. This could be a way for that person to remind themselves to take a step back and relax, or it could be a way for others to understand that this is something that they struggle with.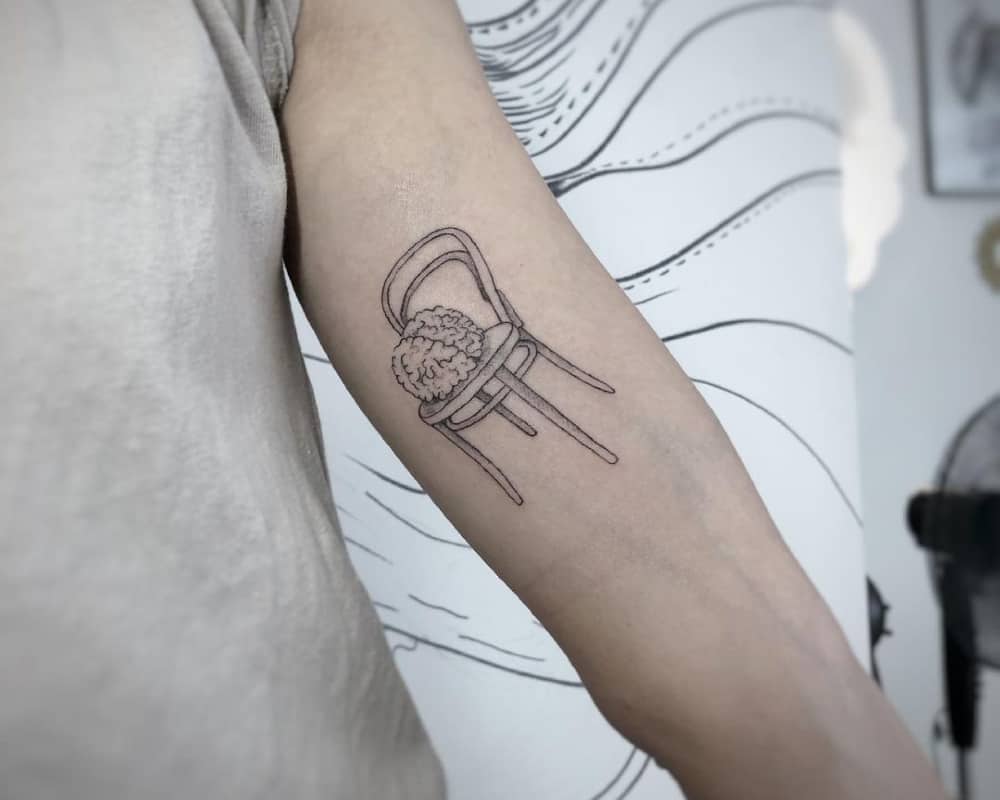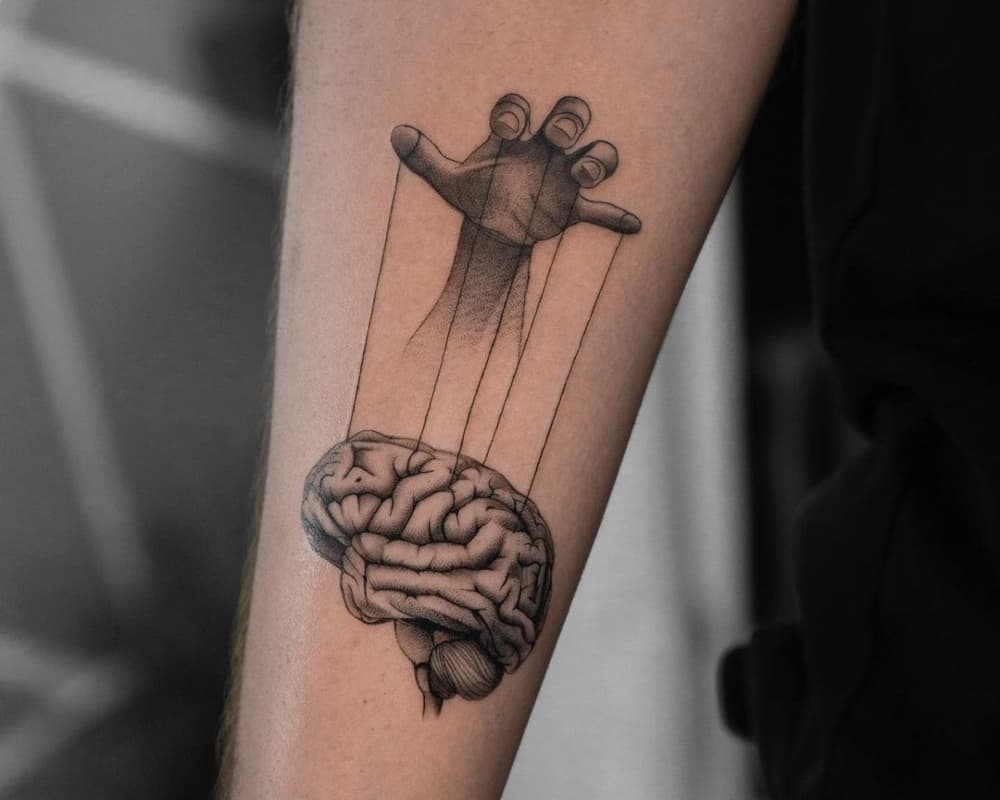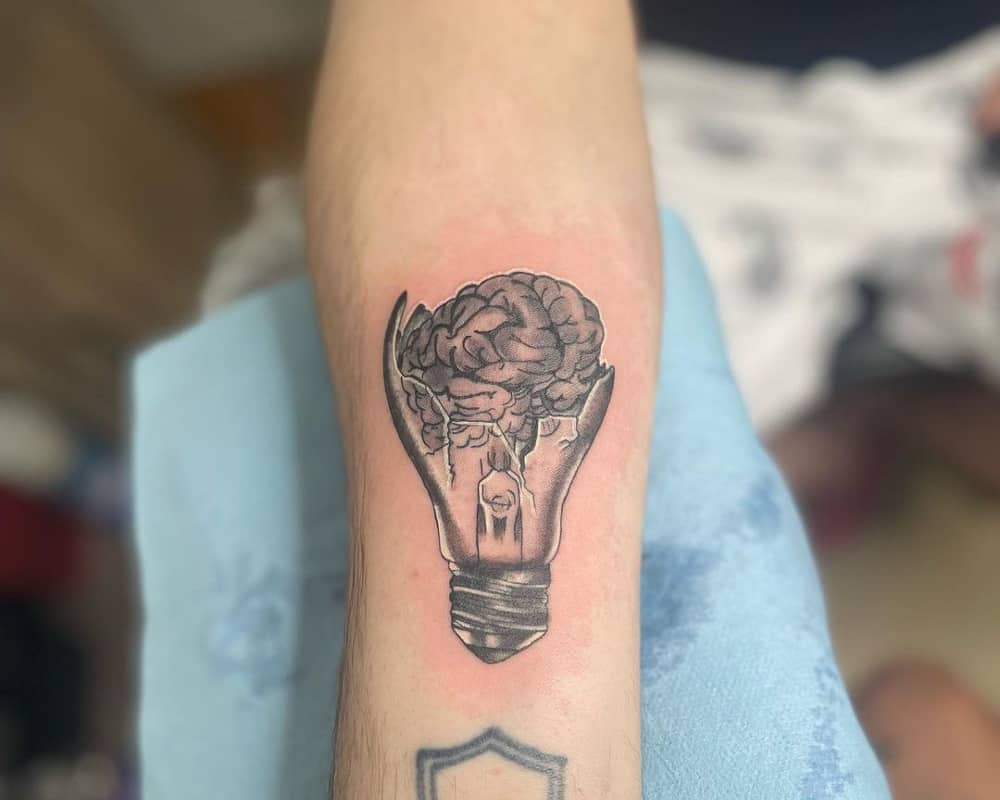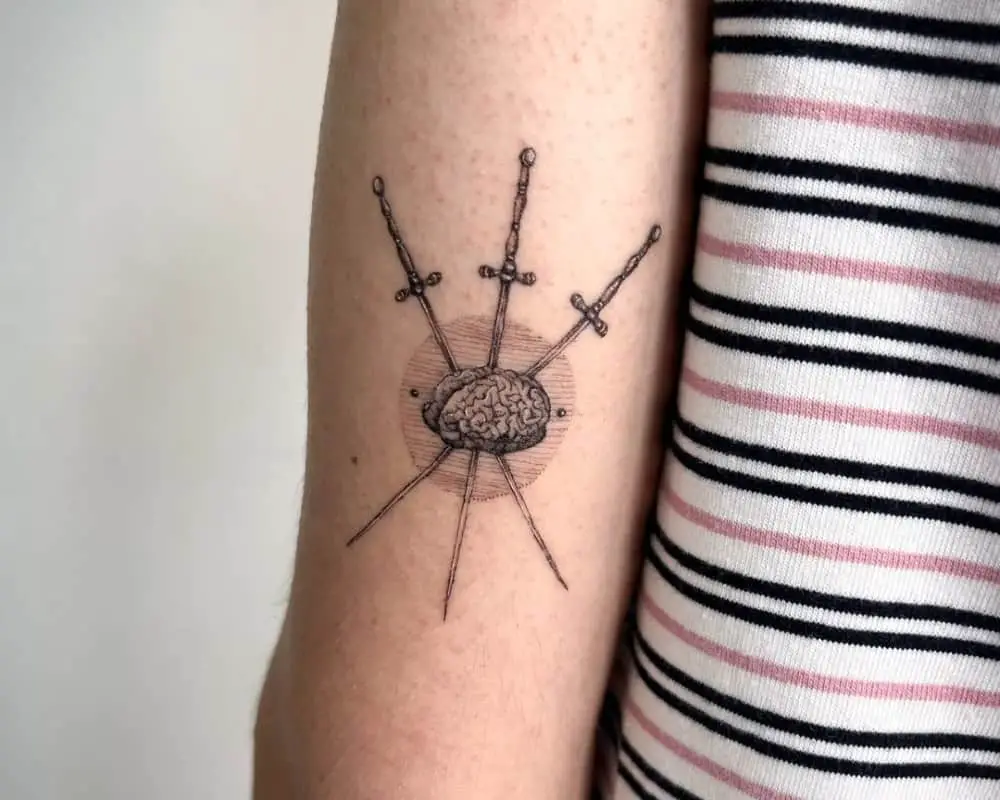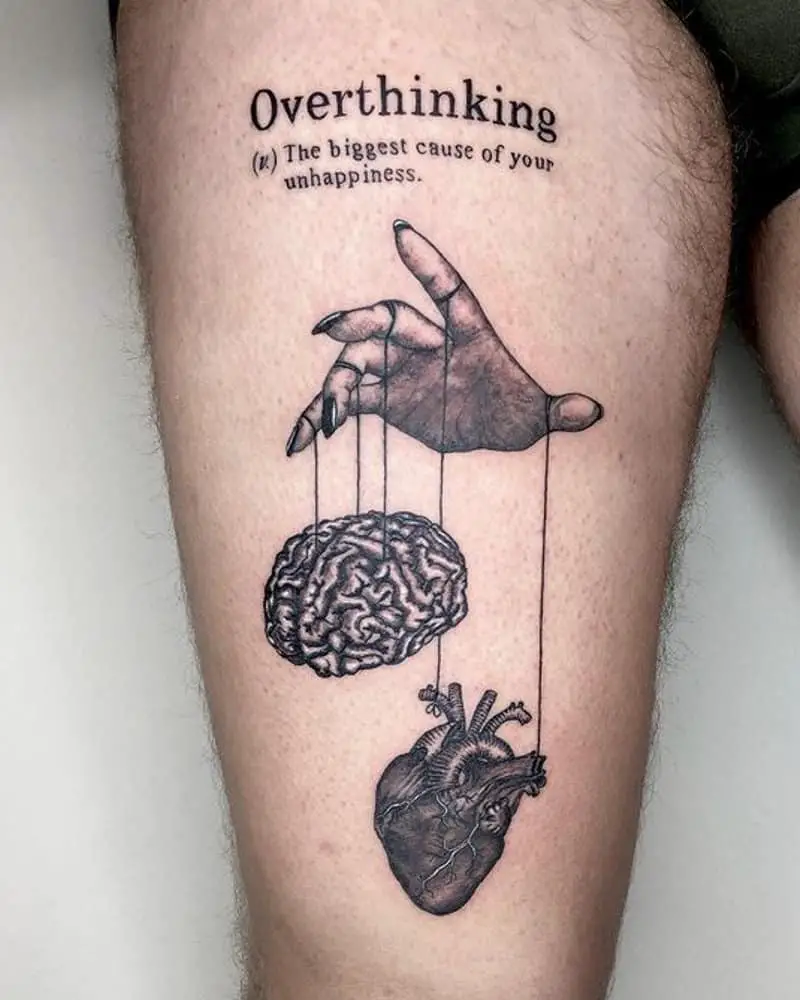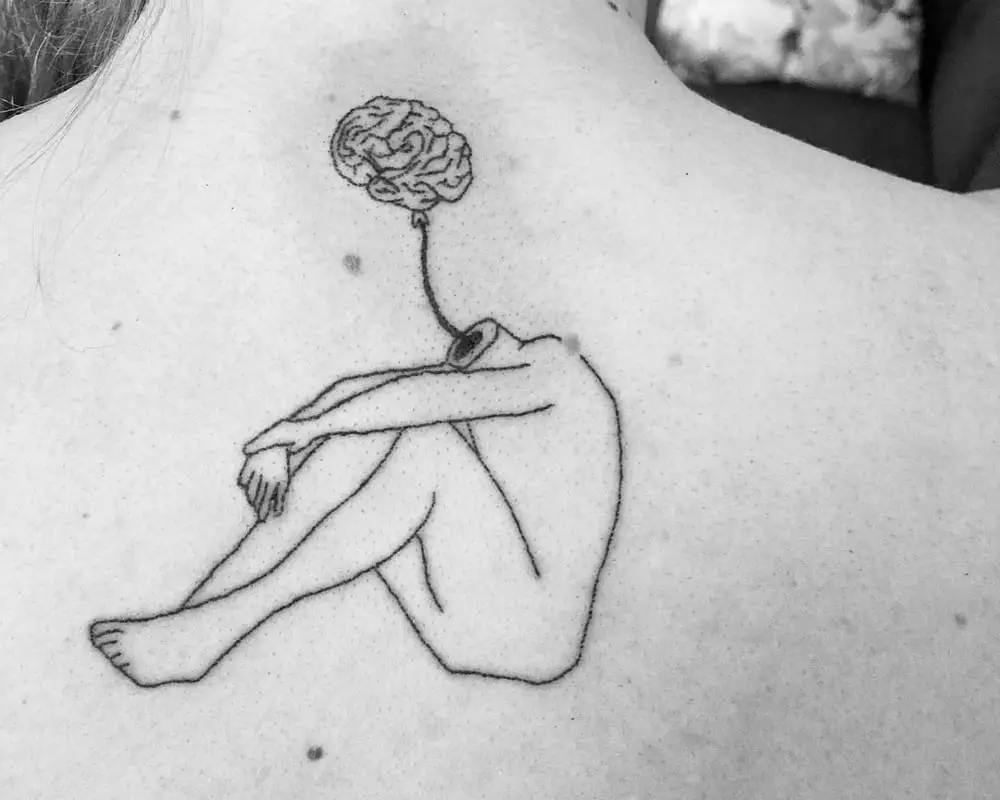 Mental Health and Overthinking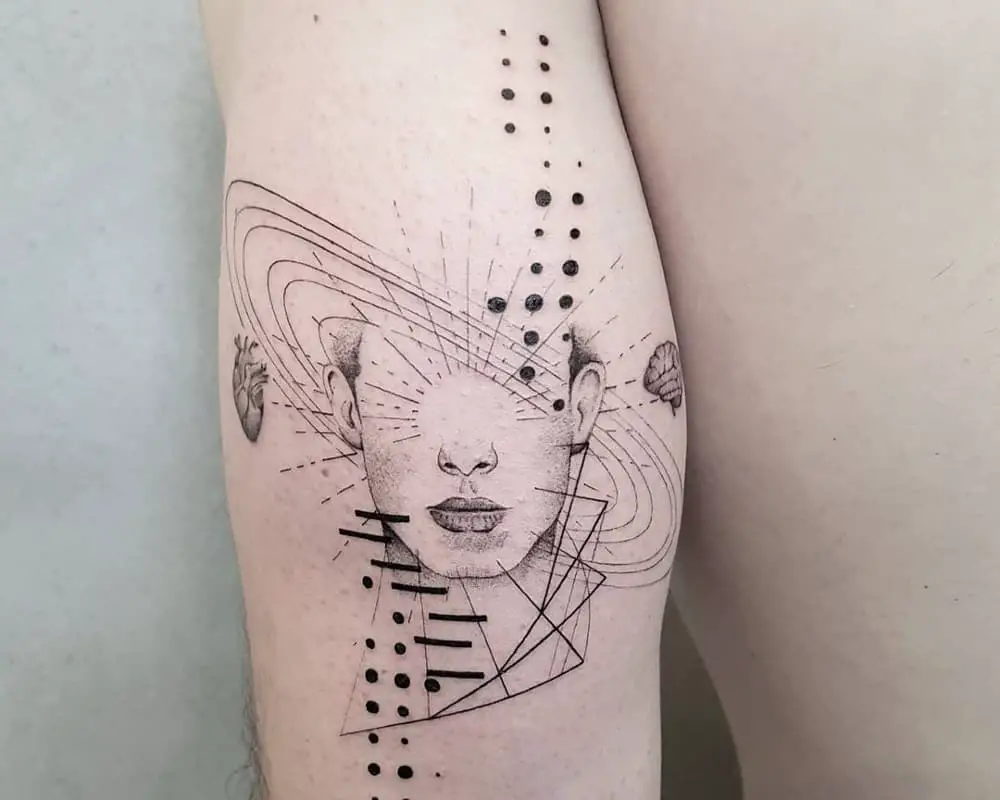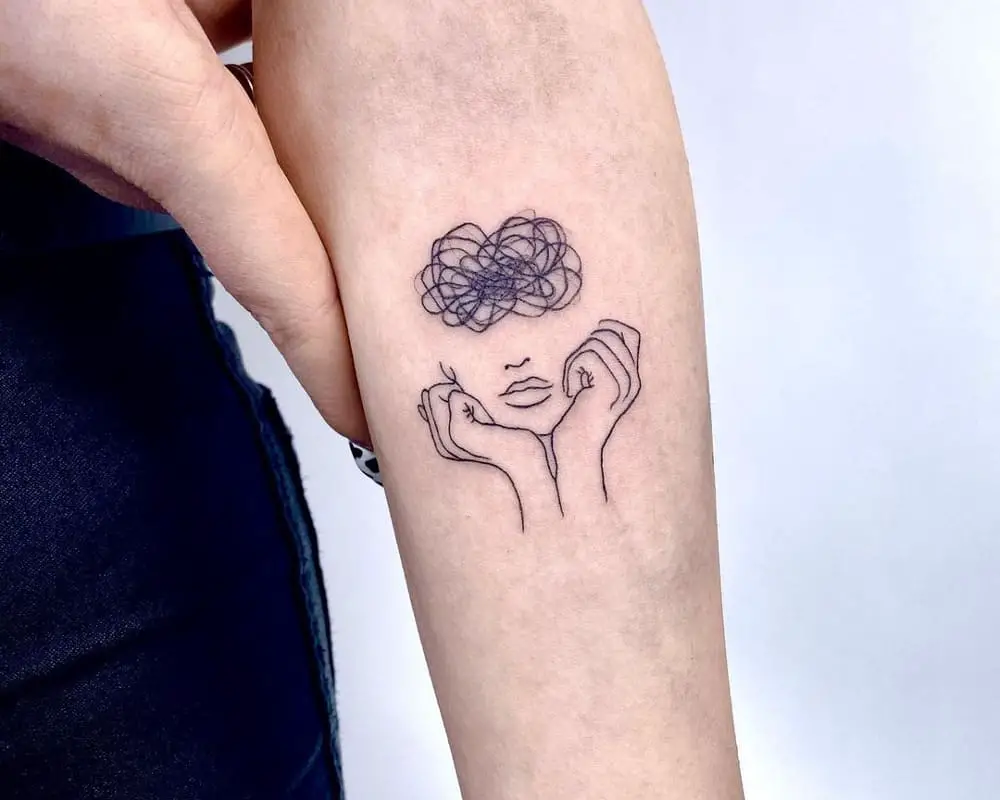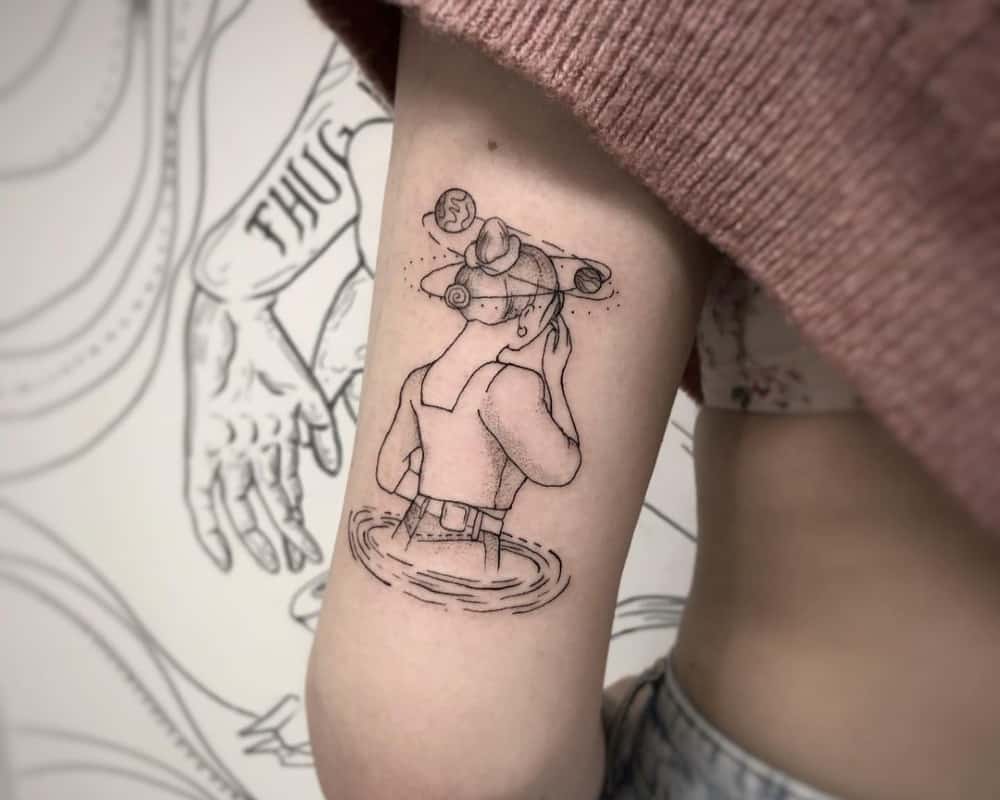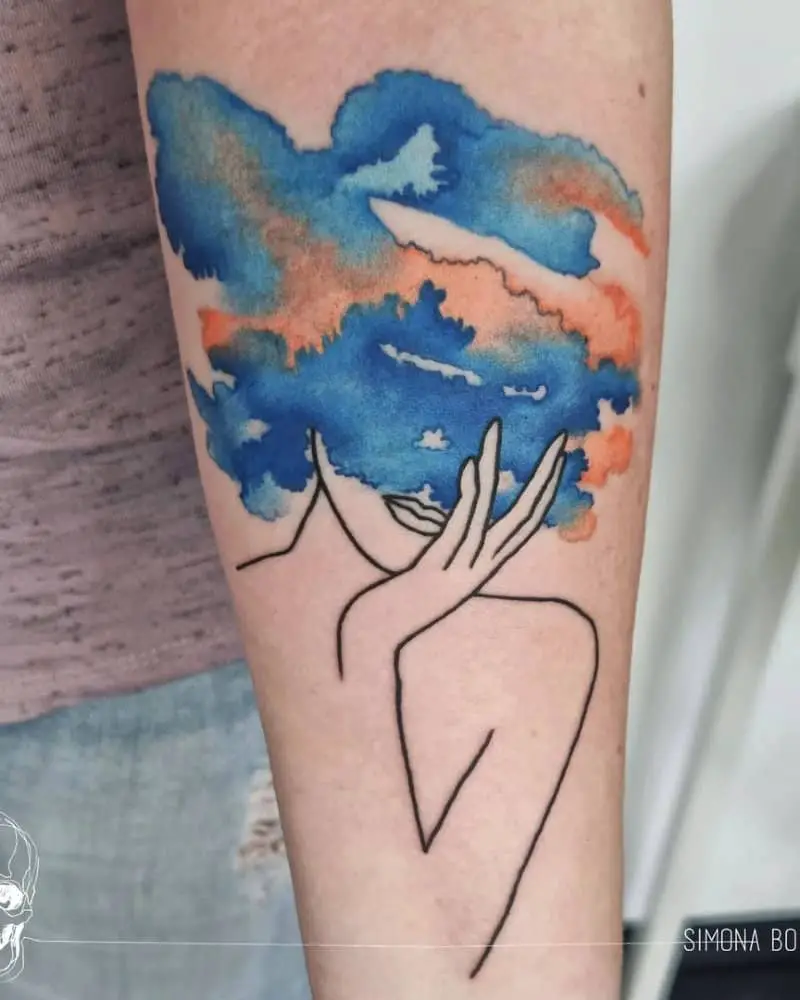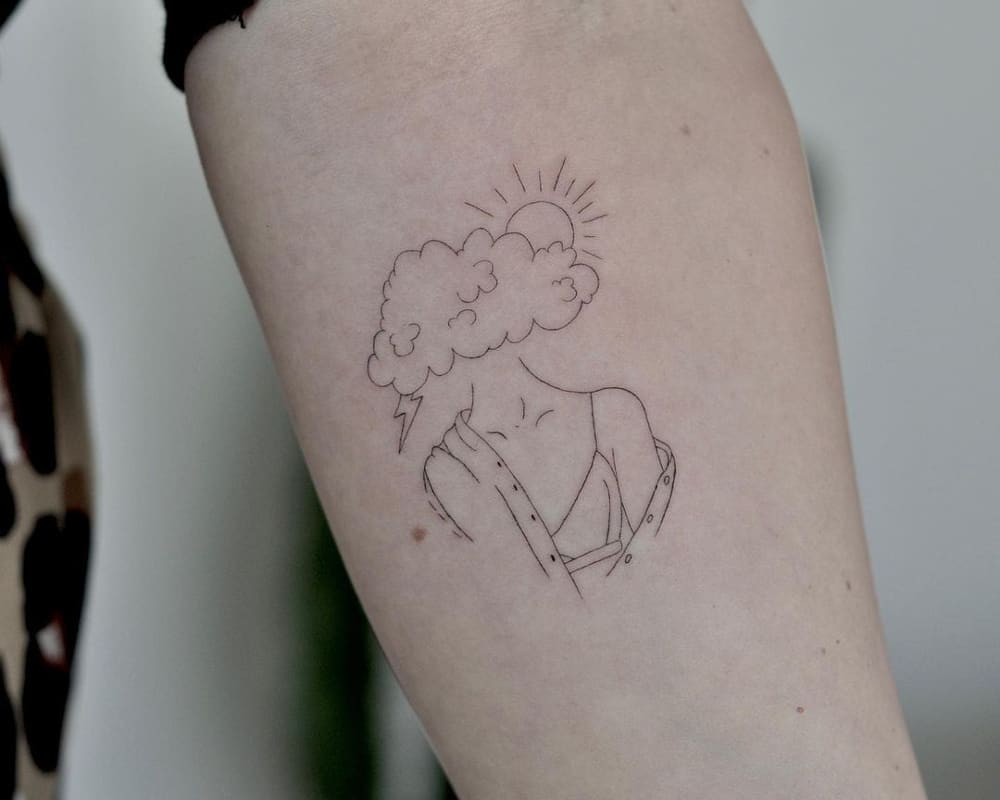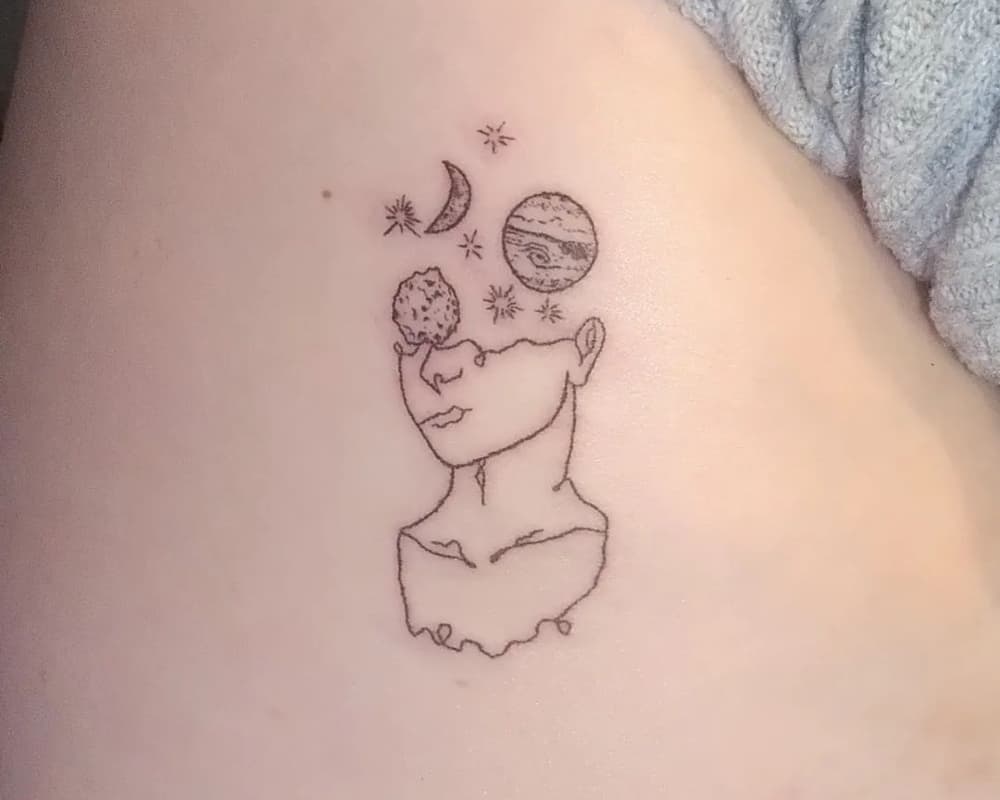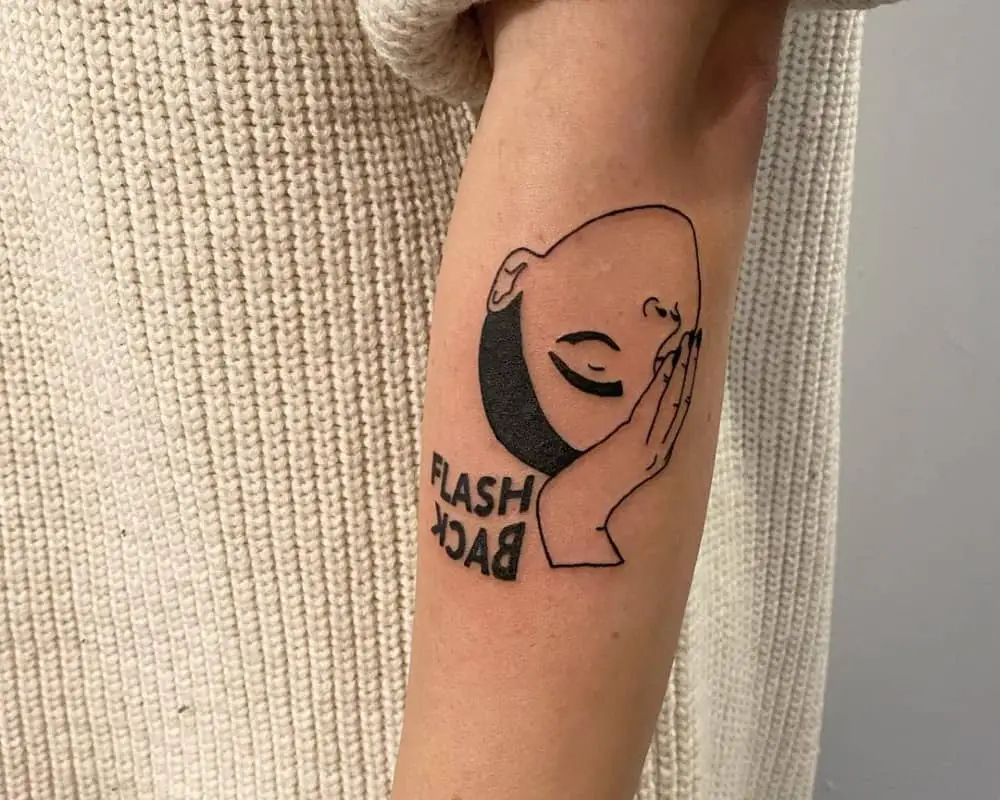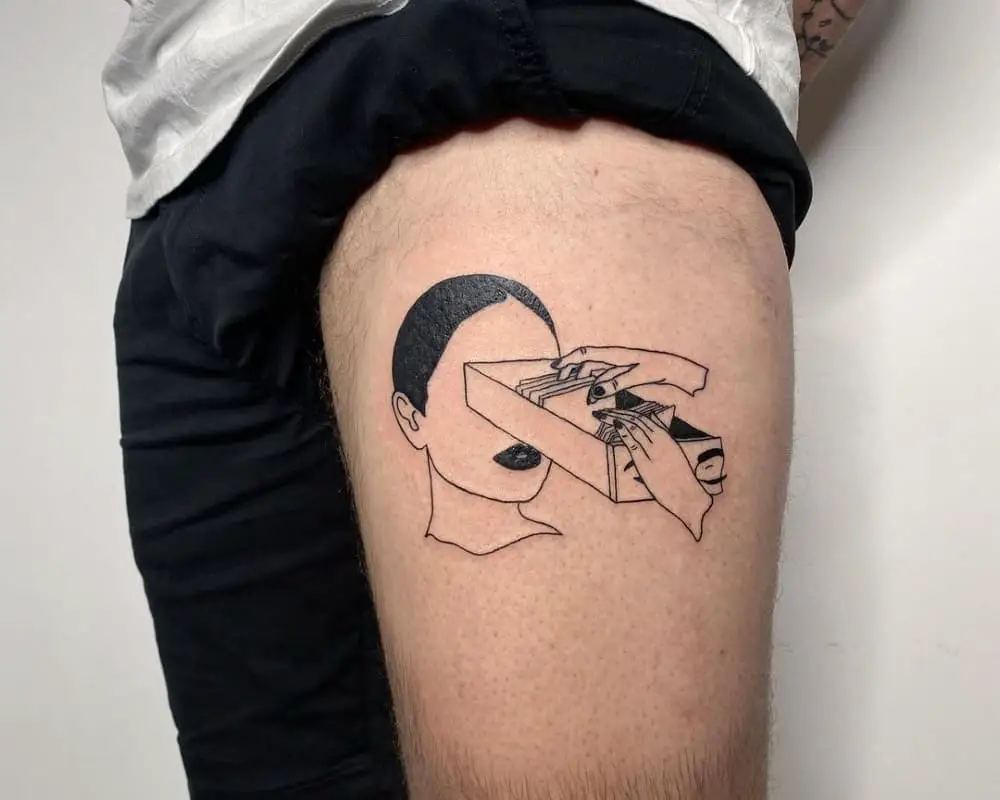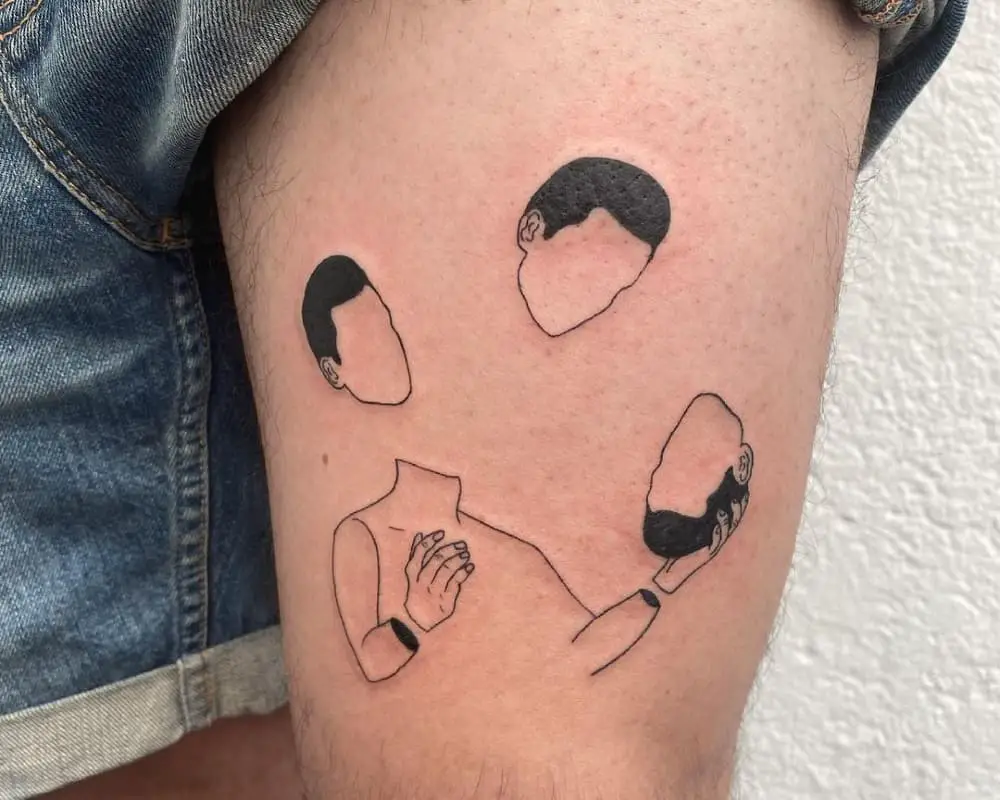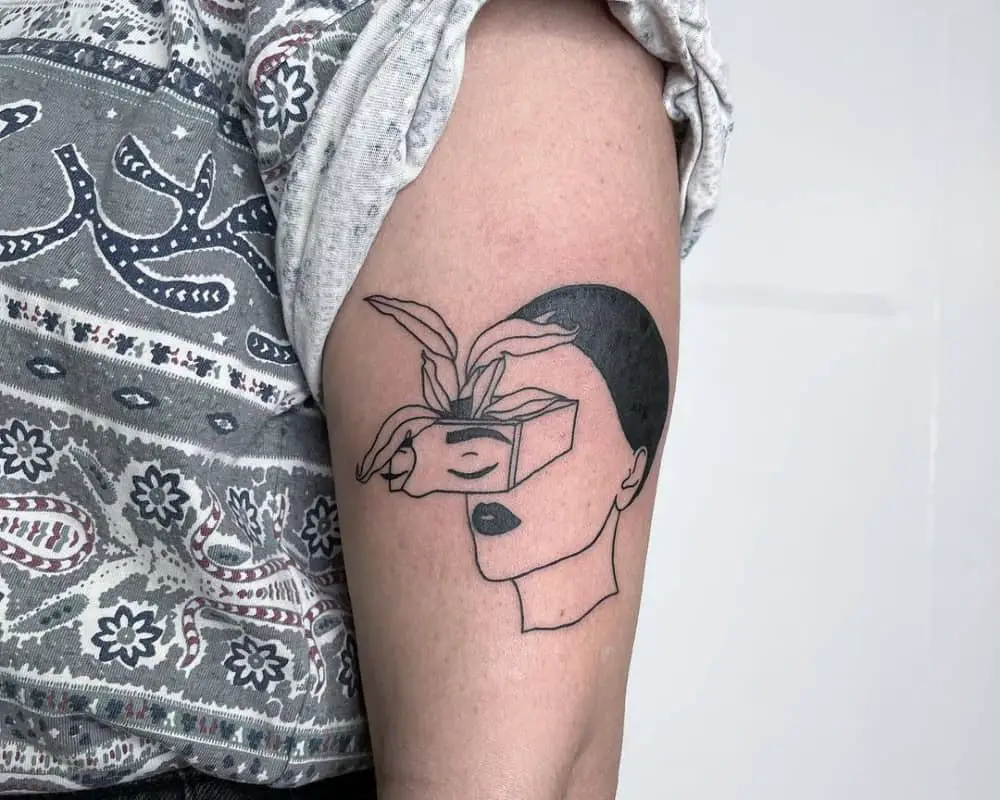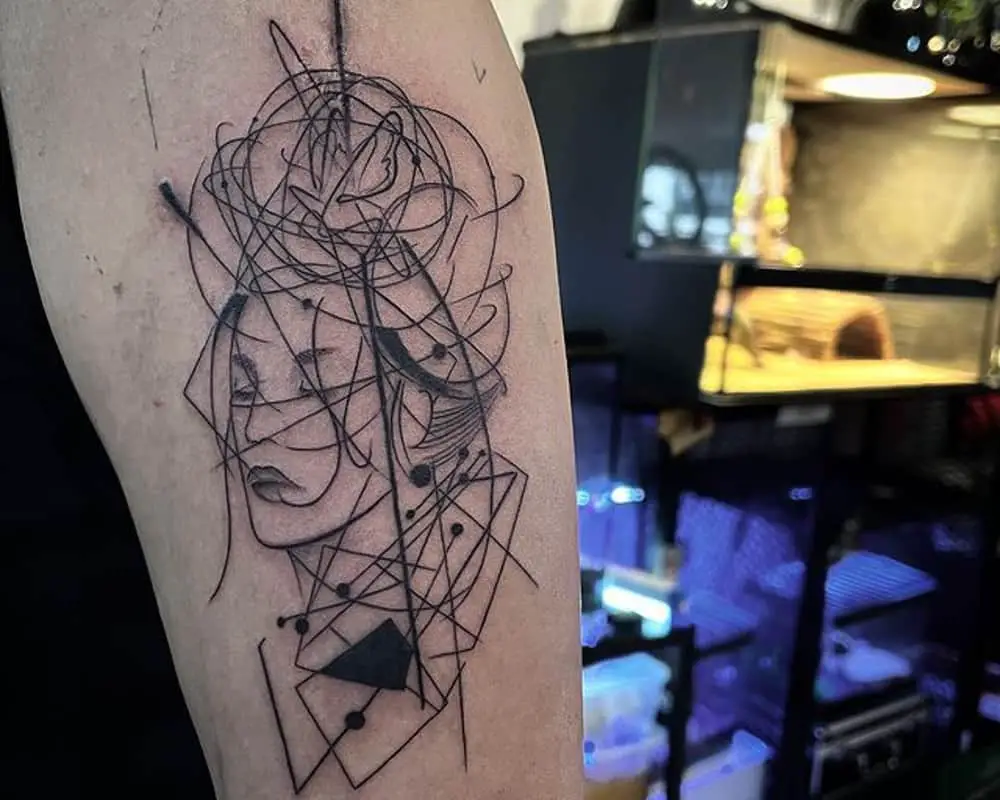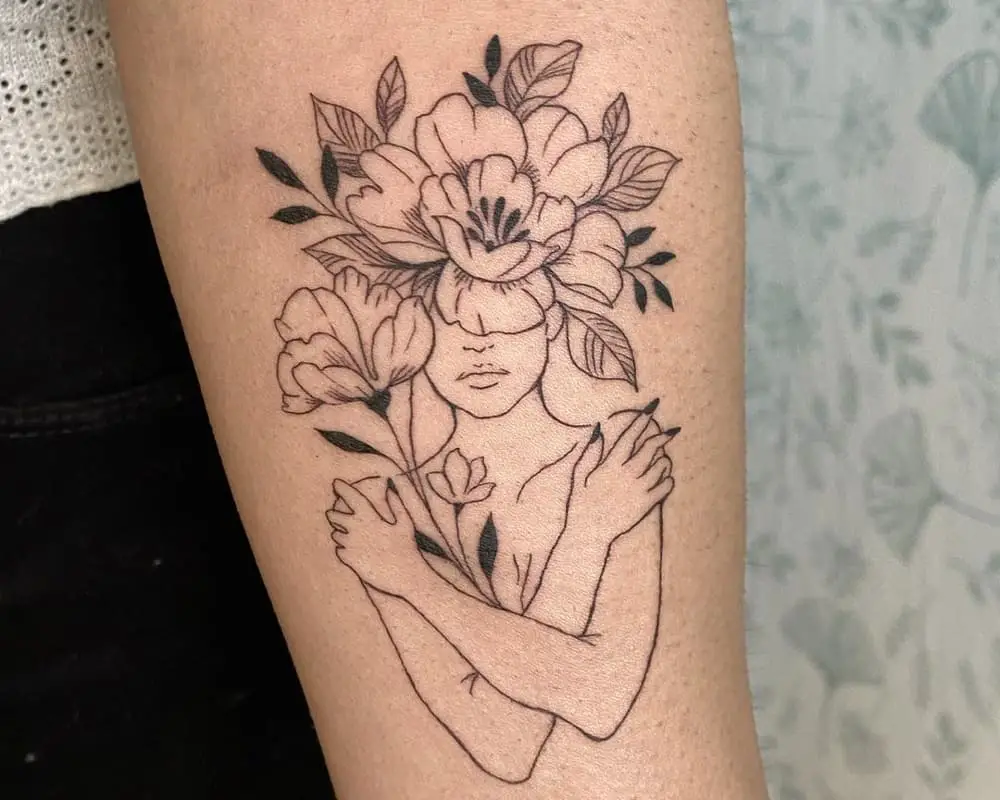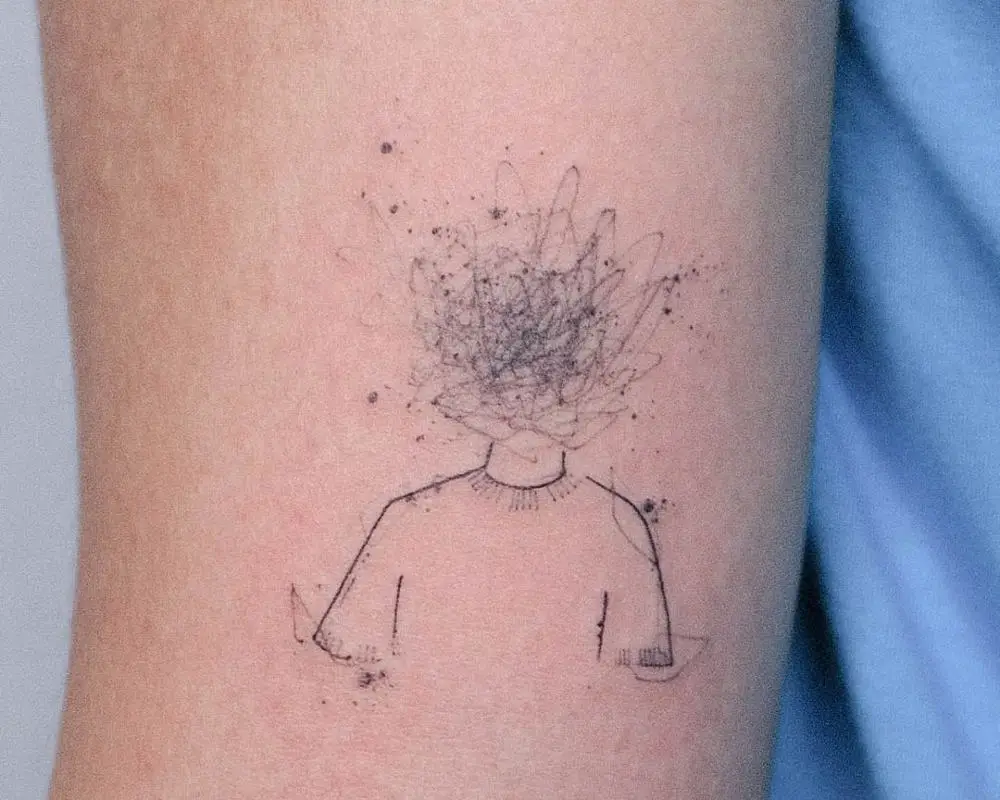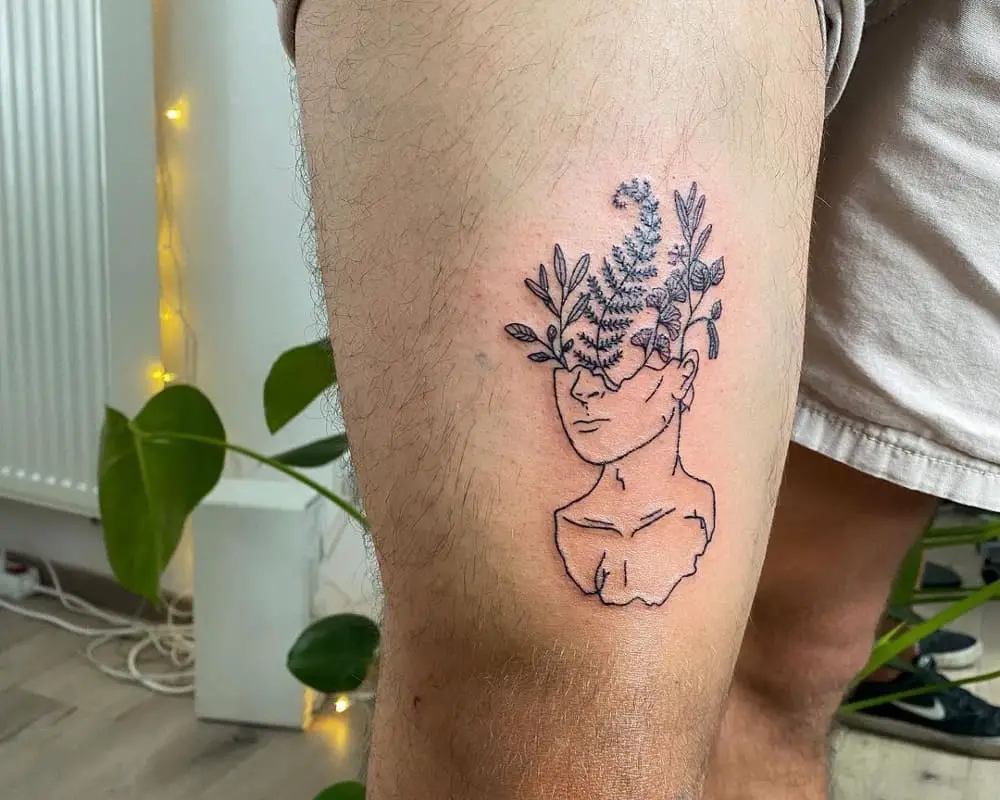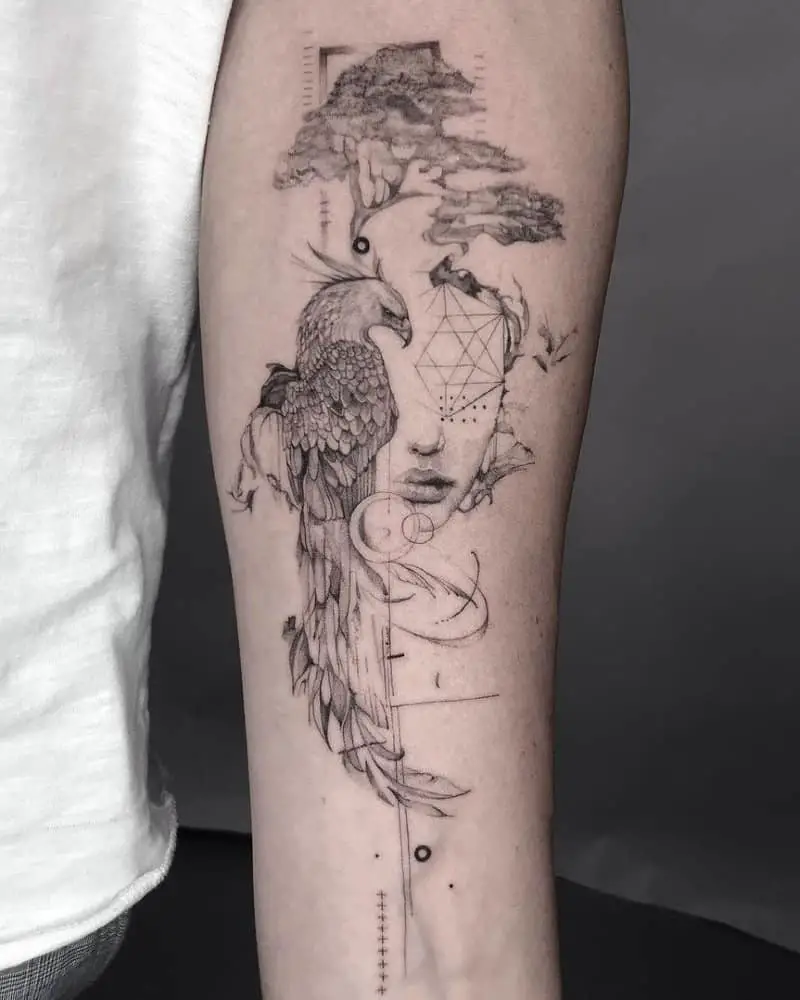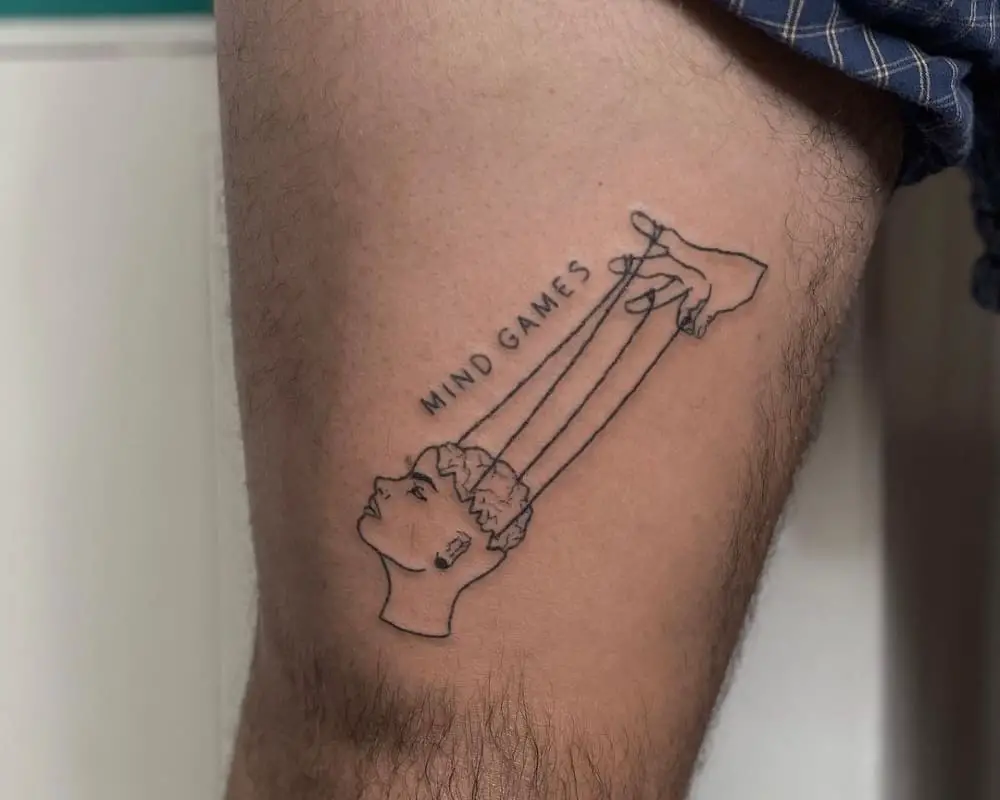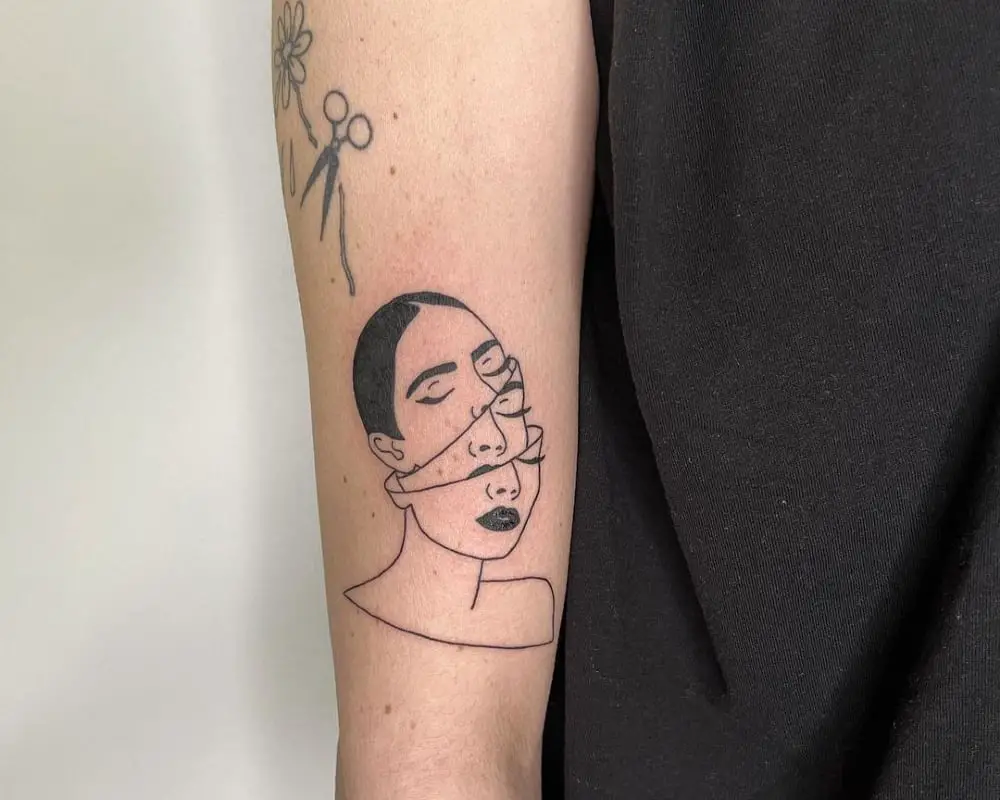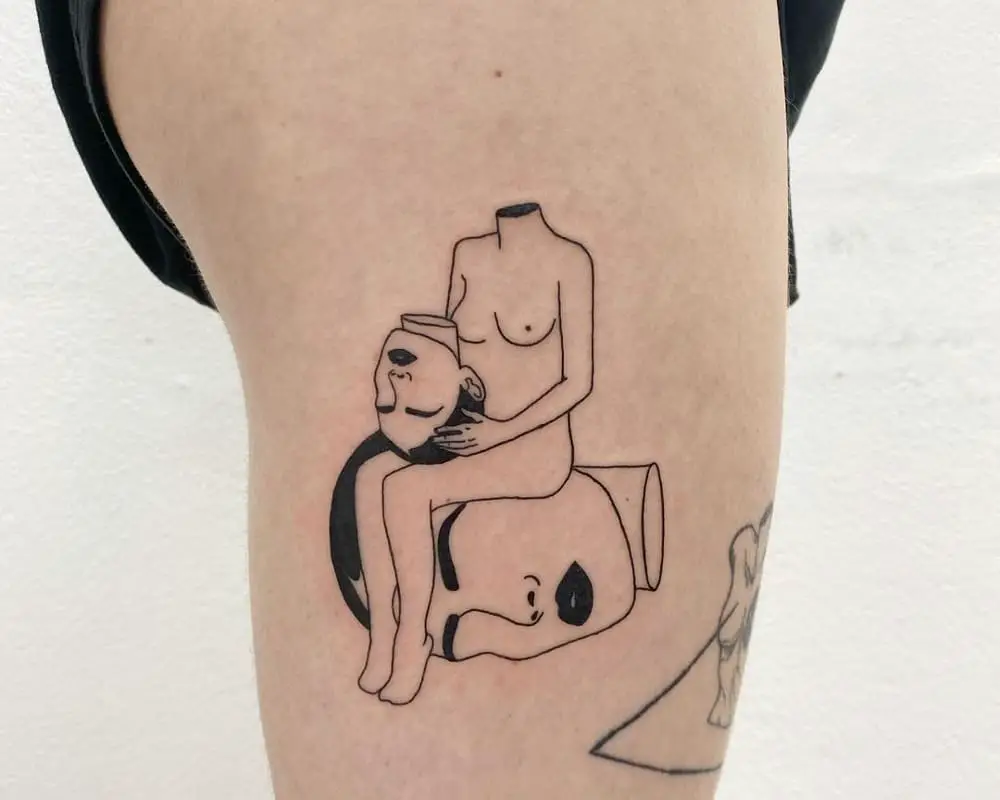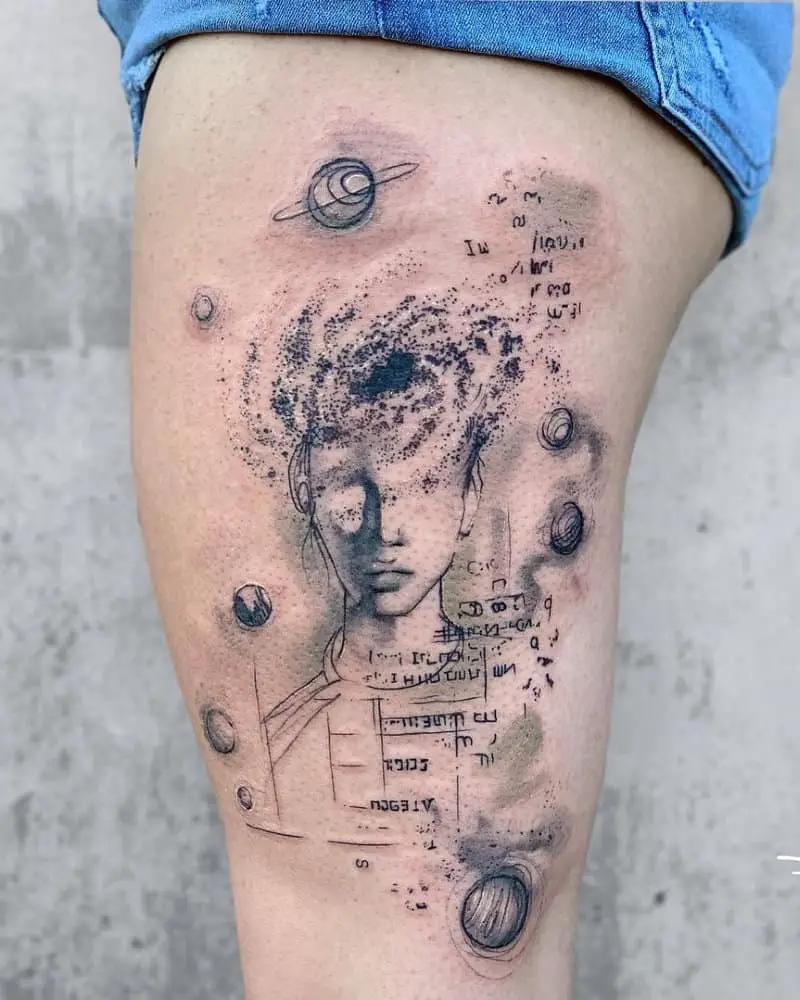 Overthinking Symbol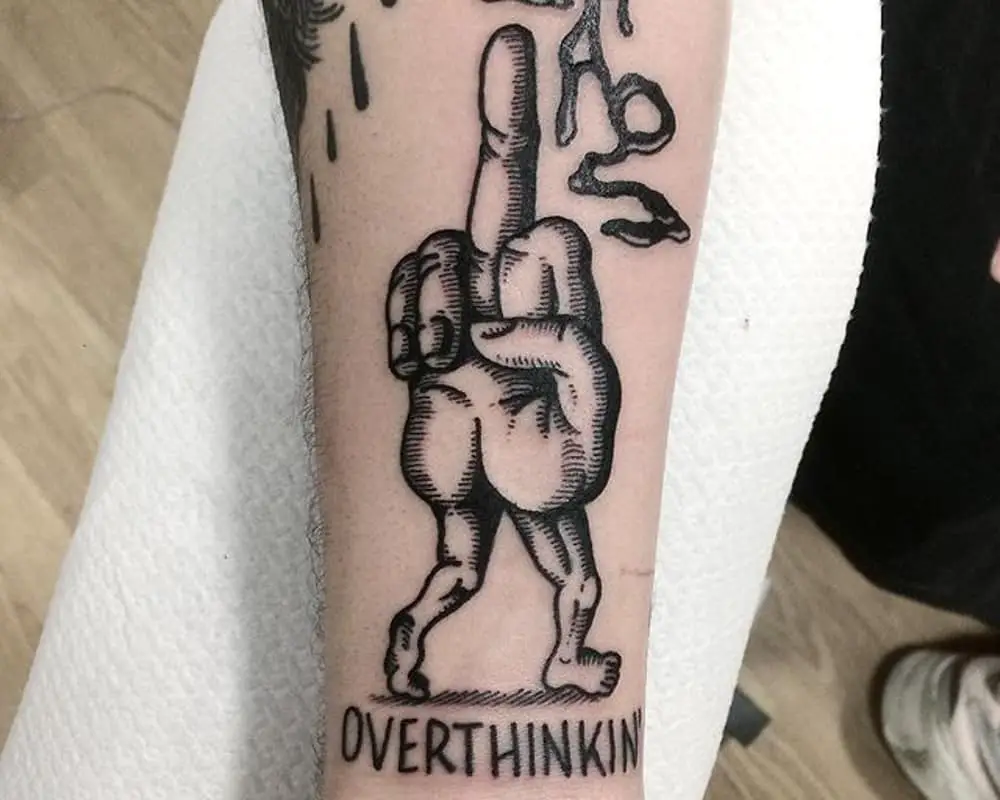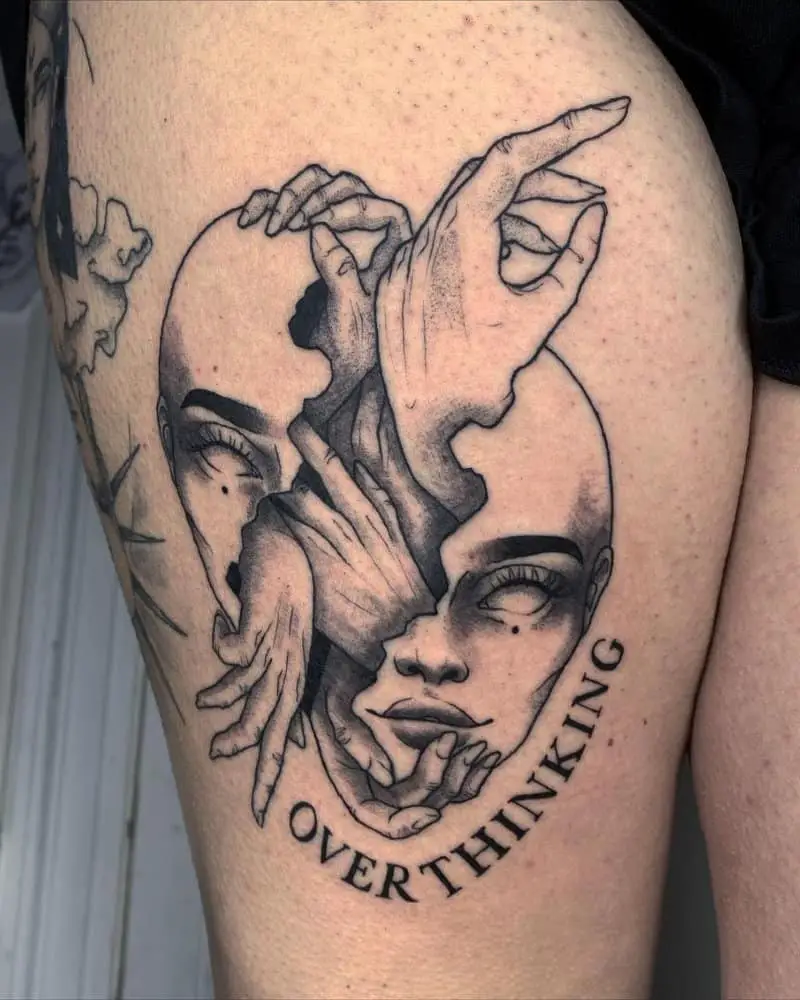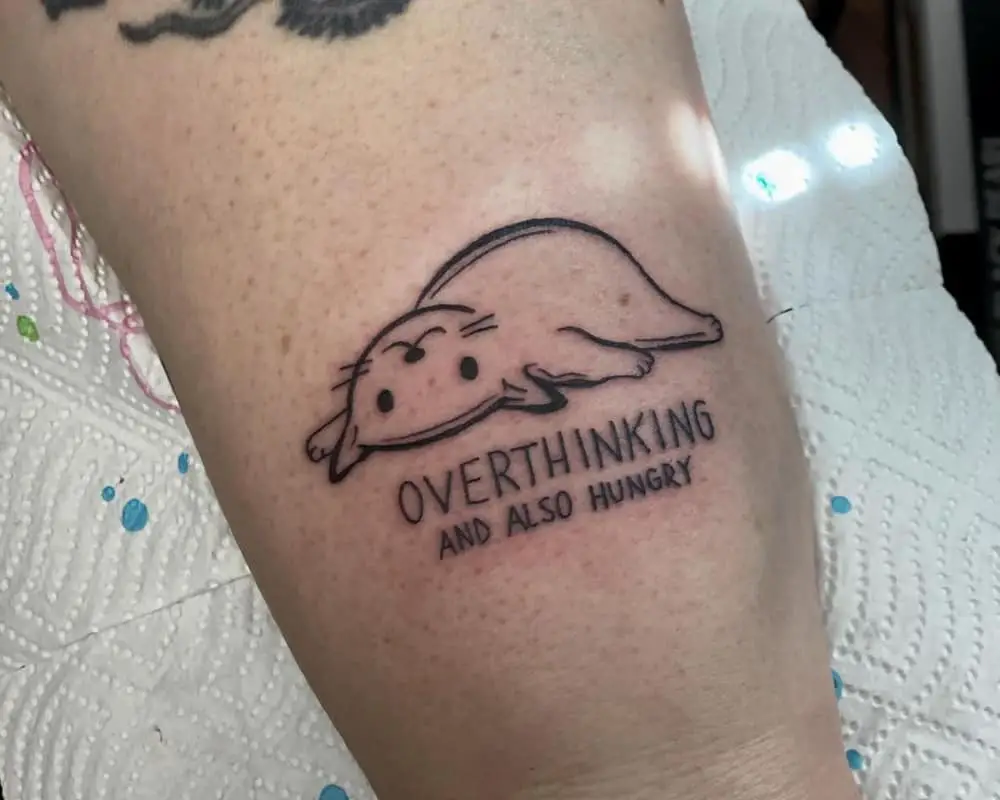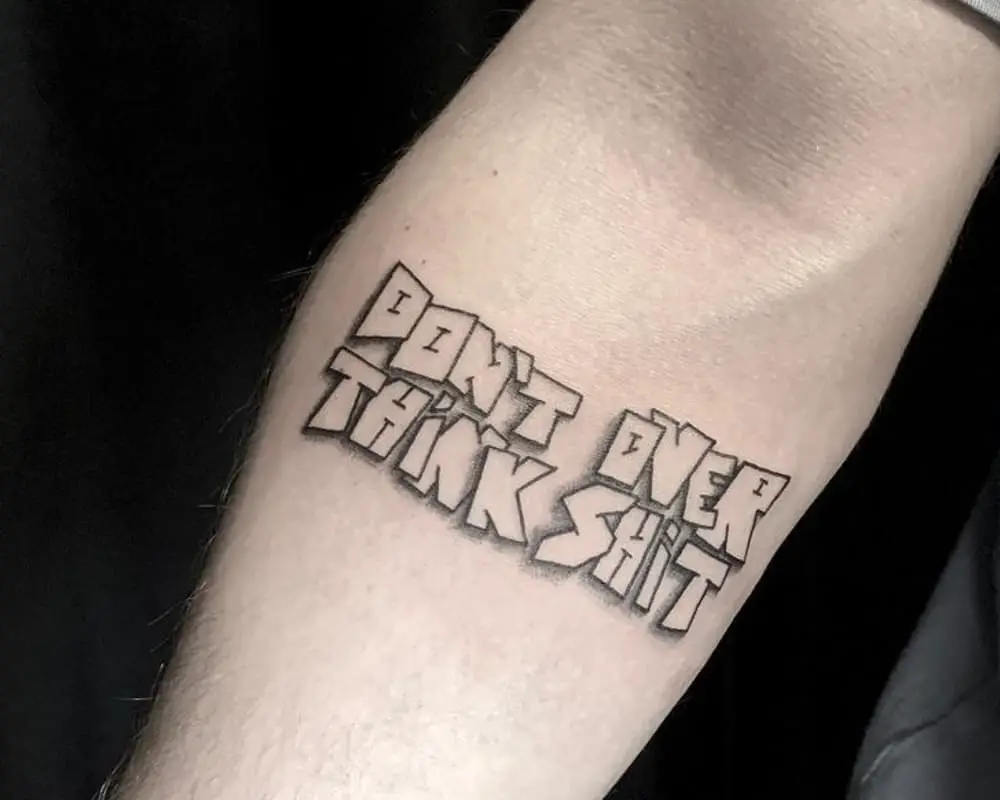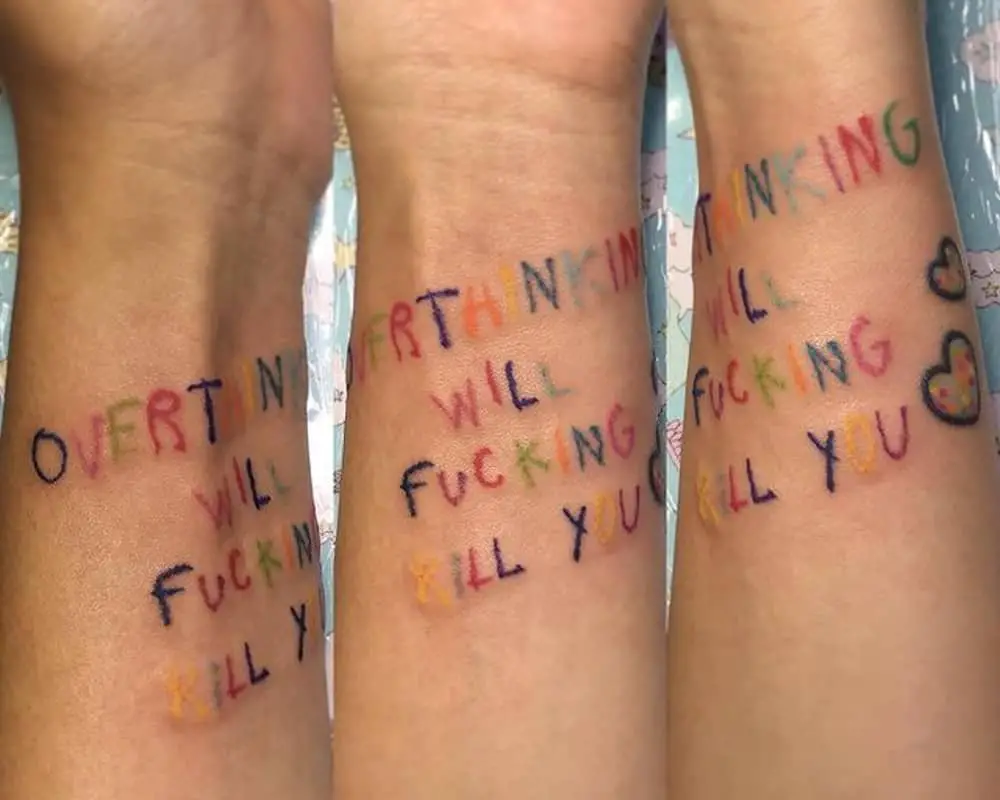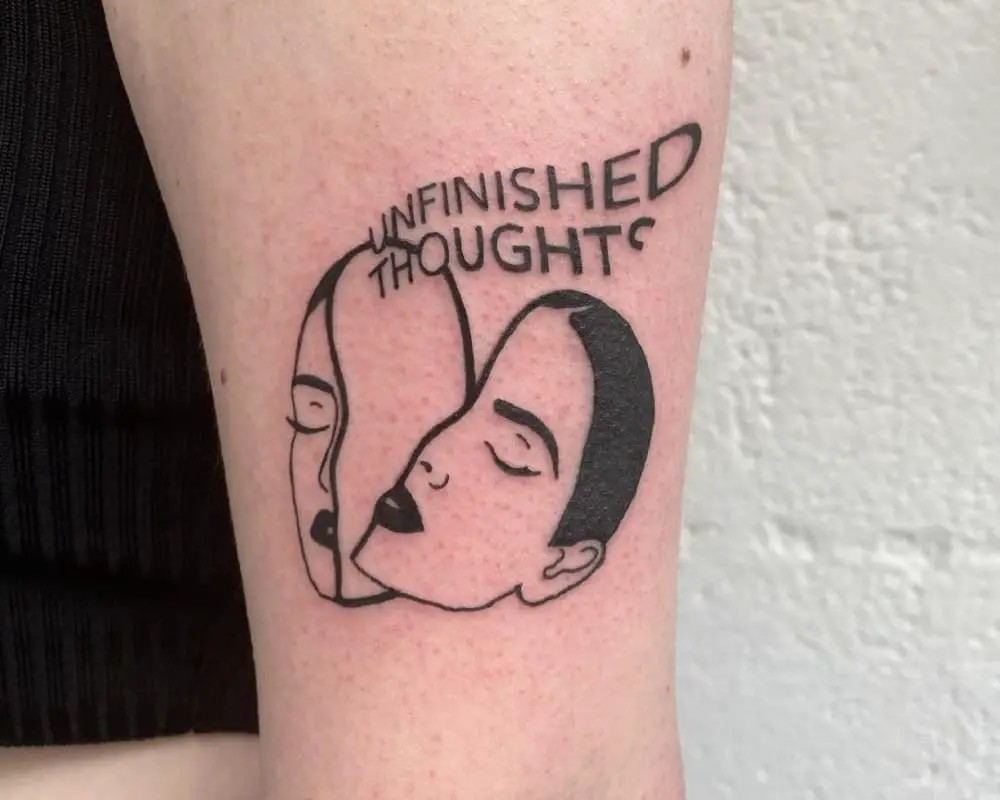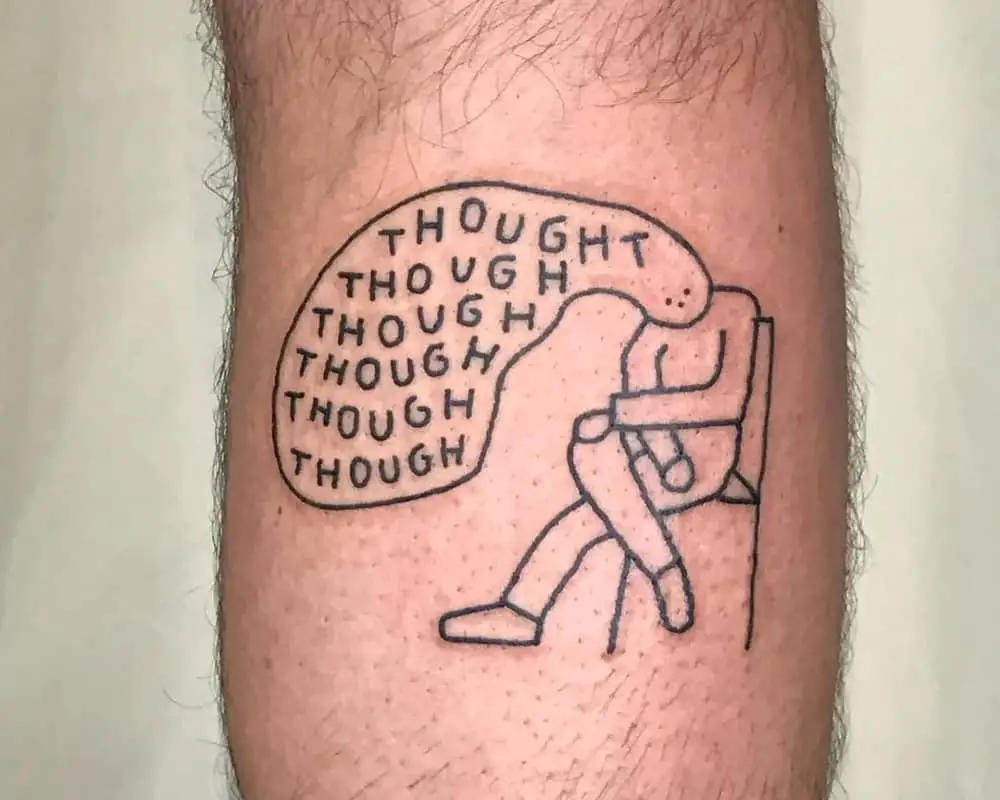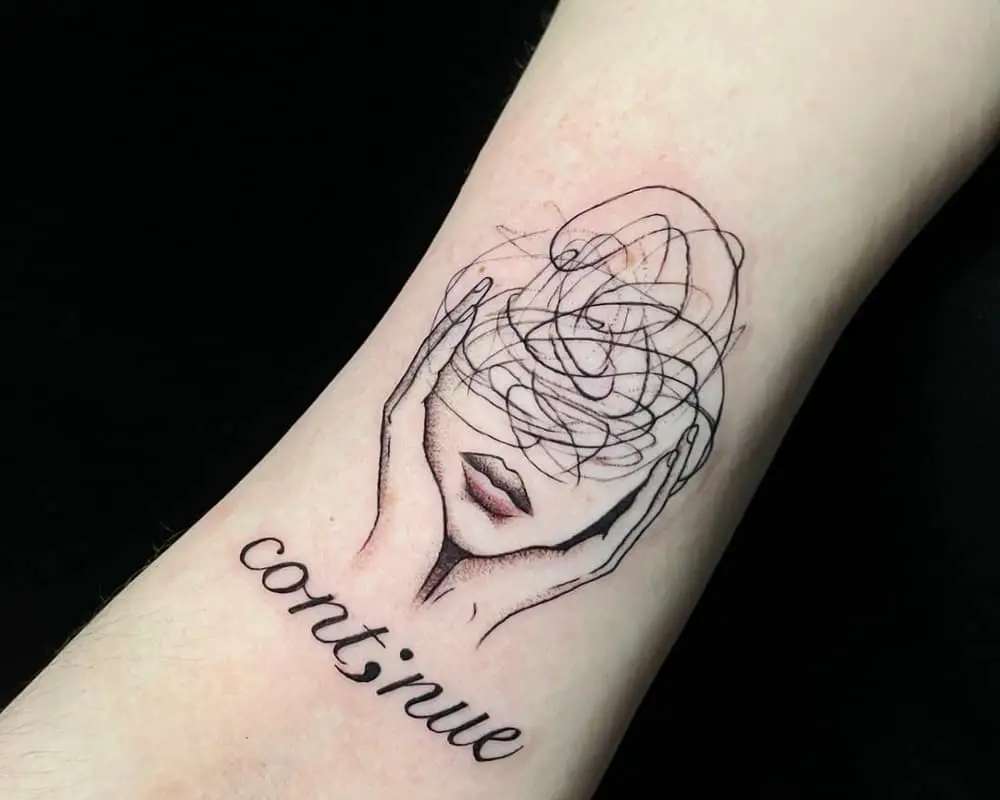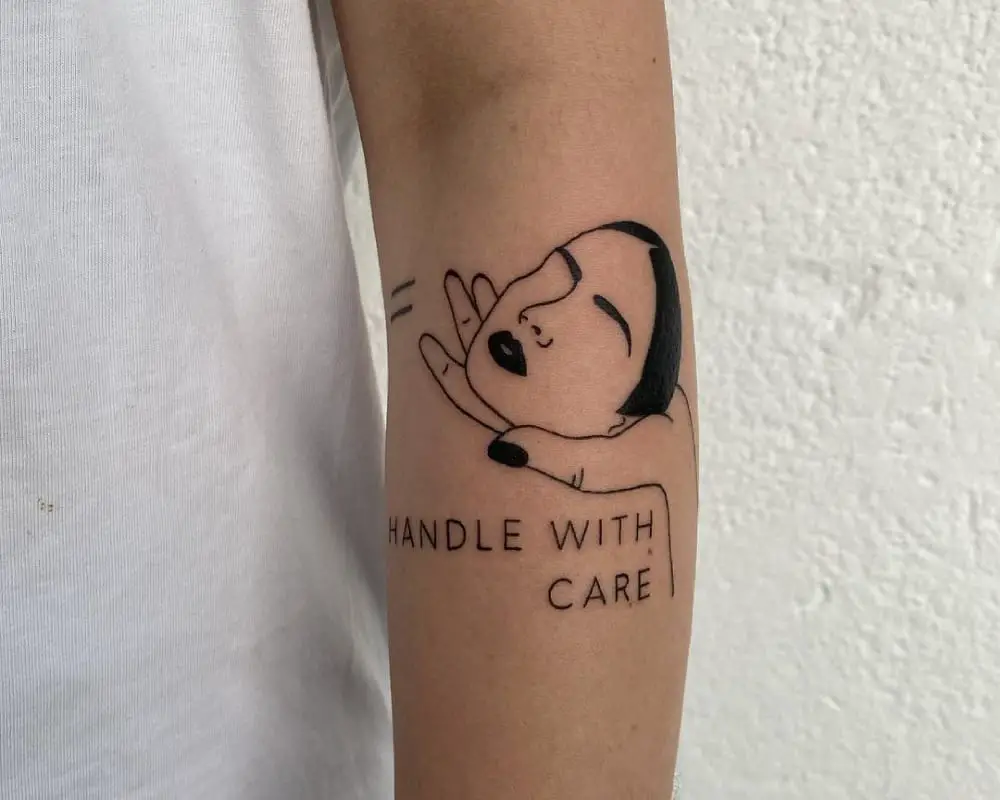 And a few more ideas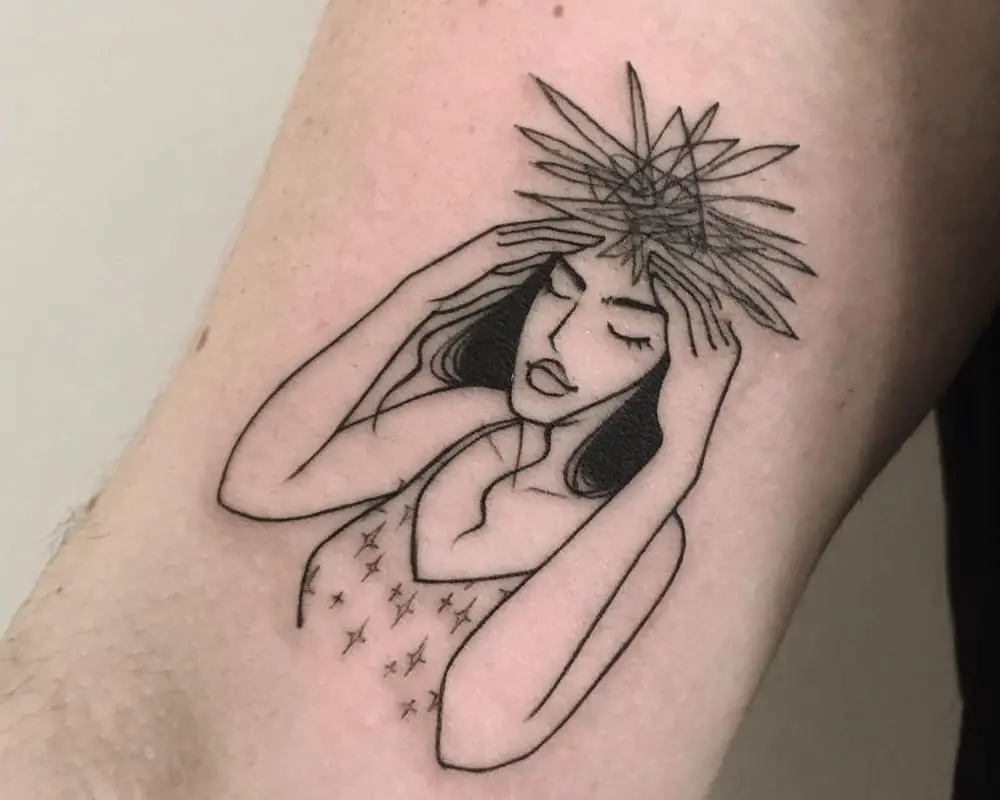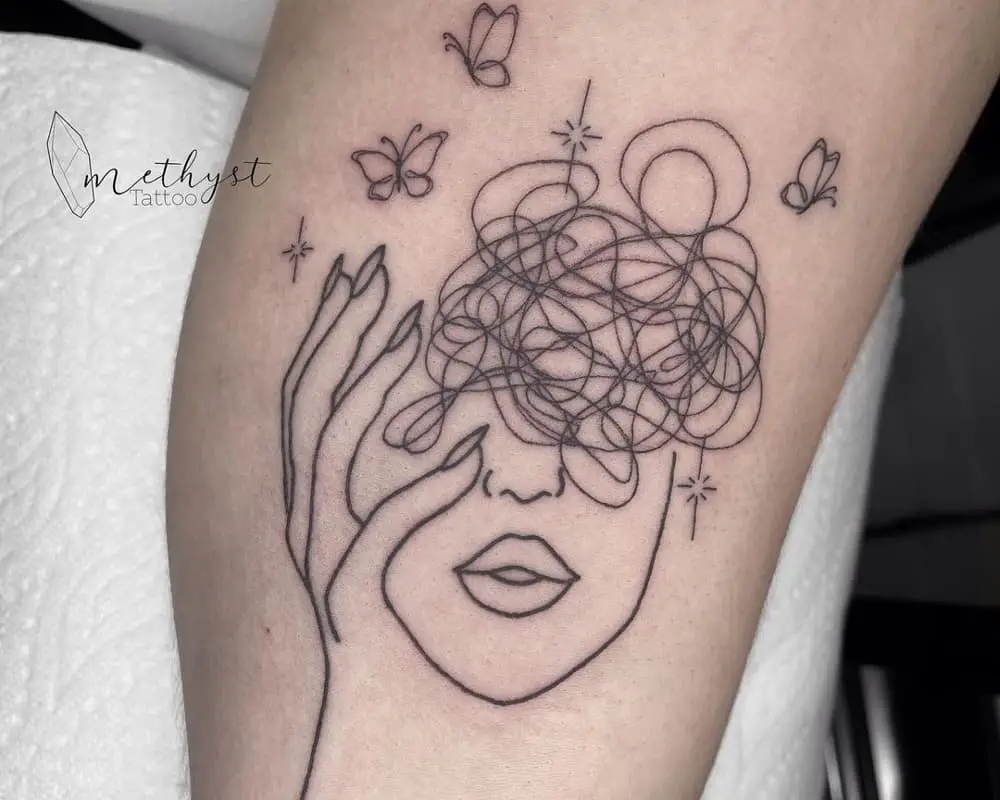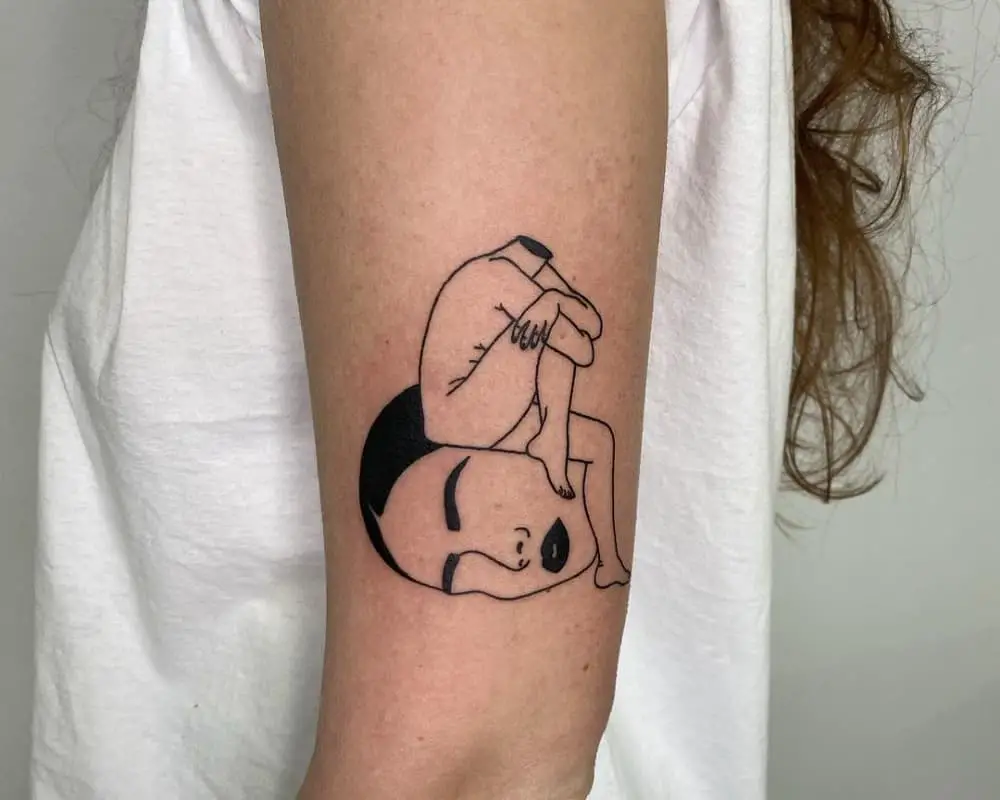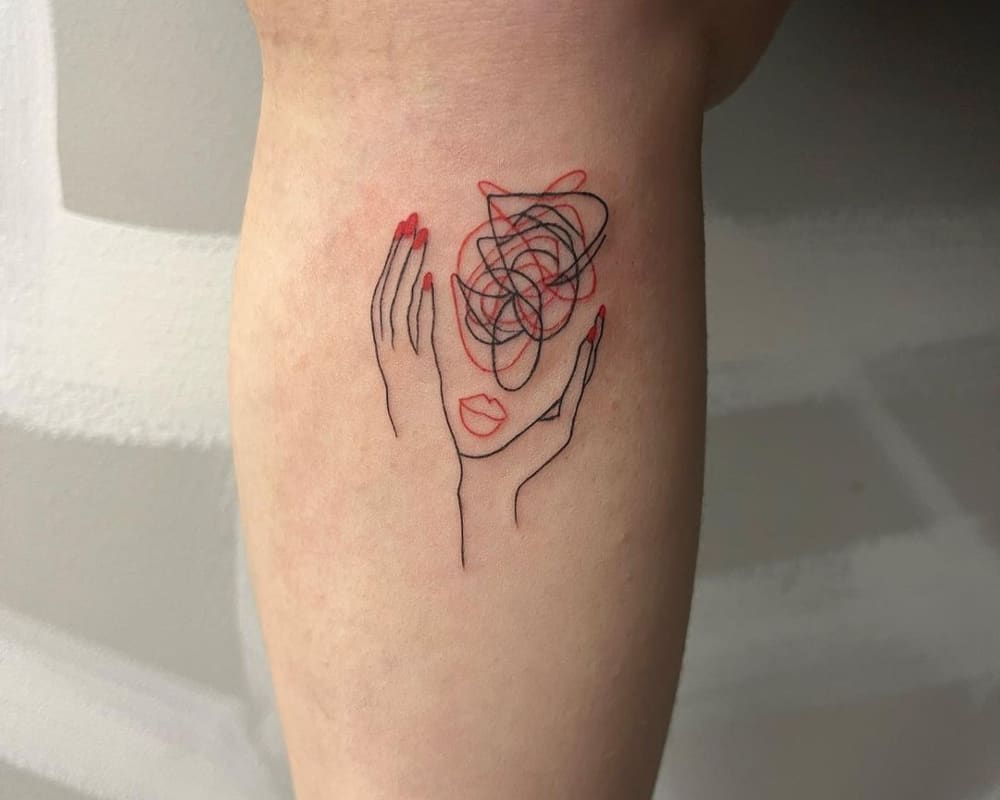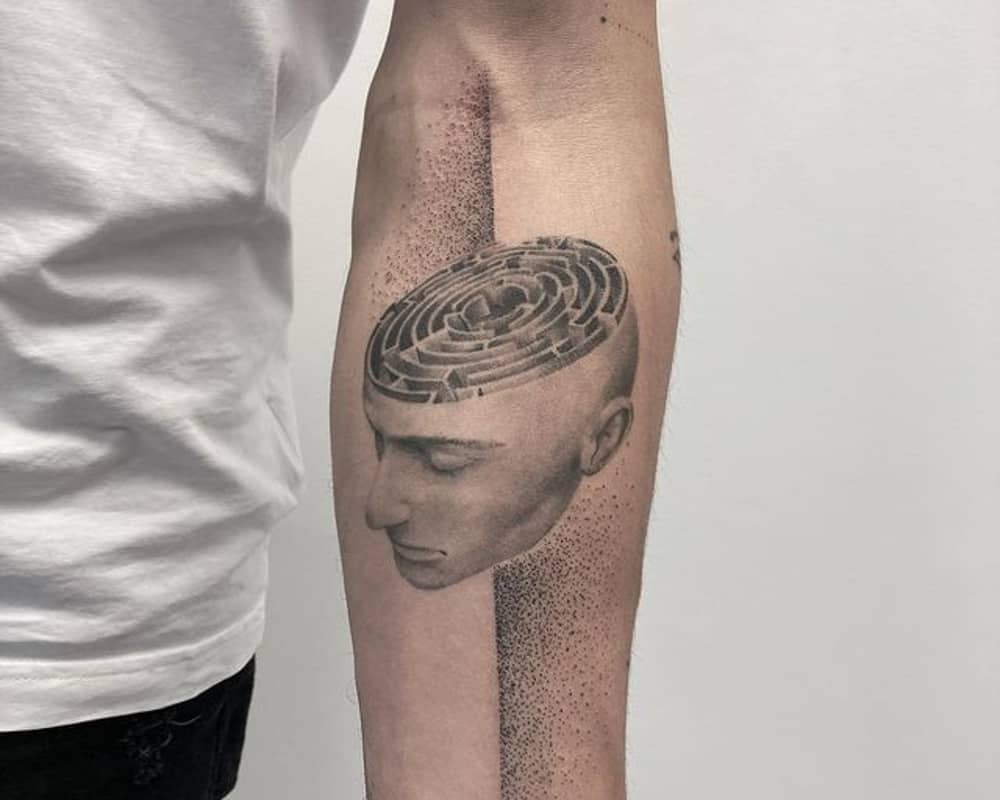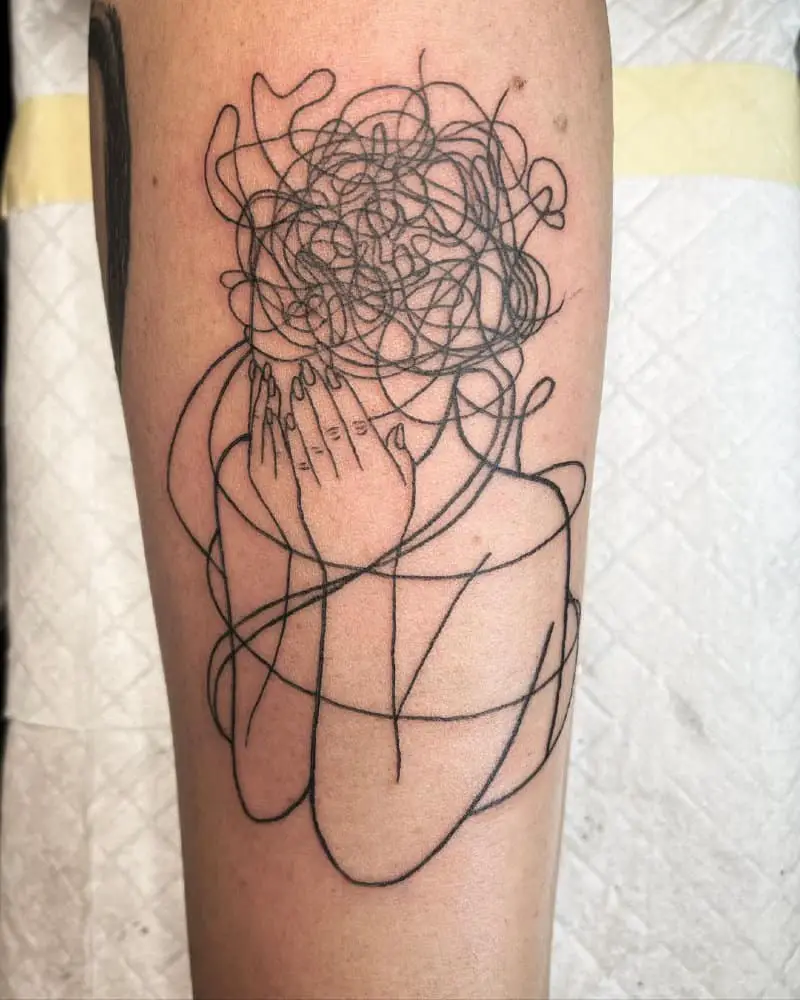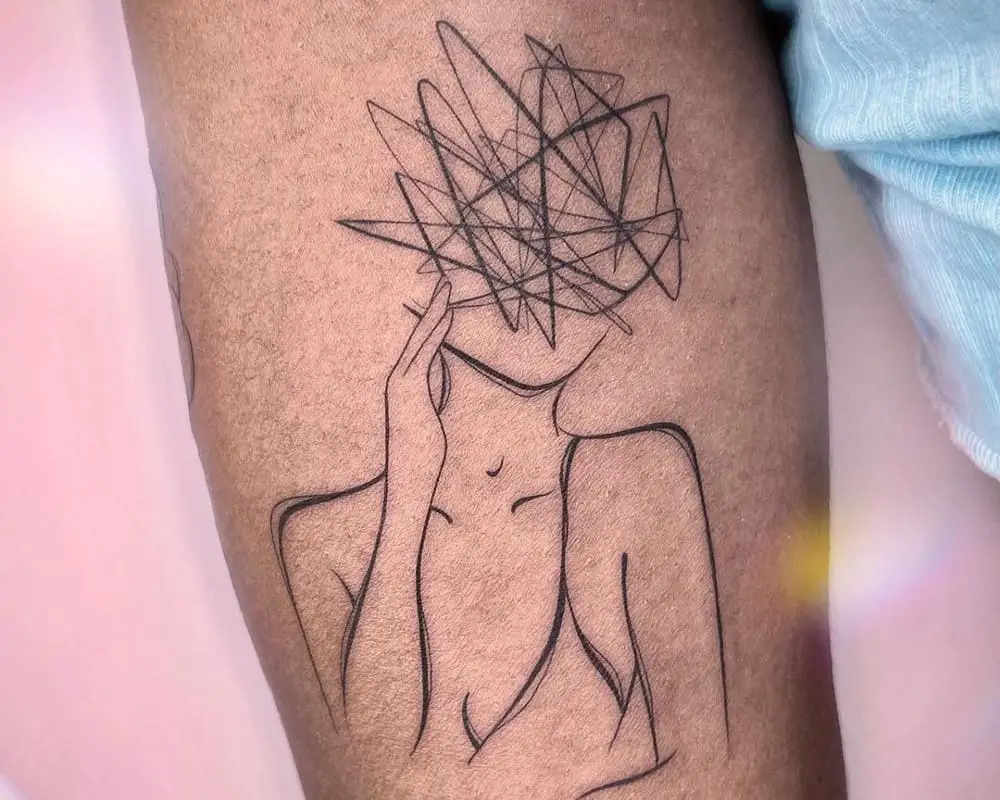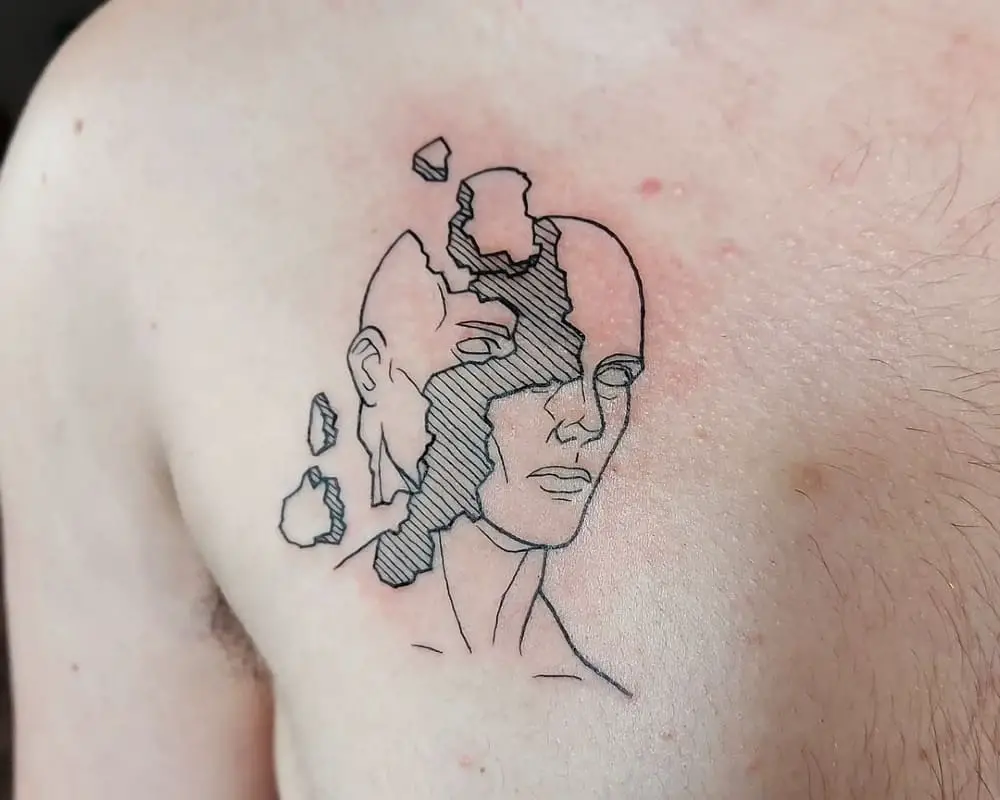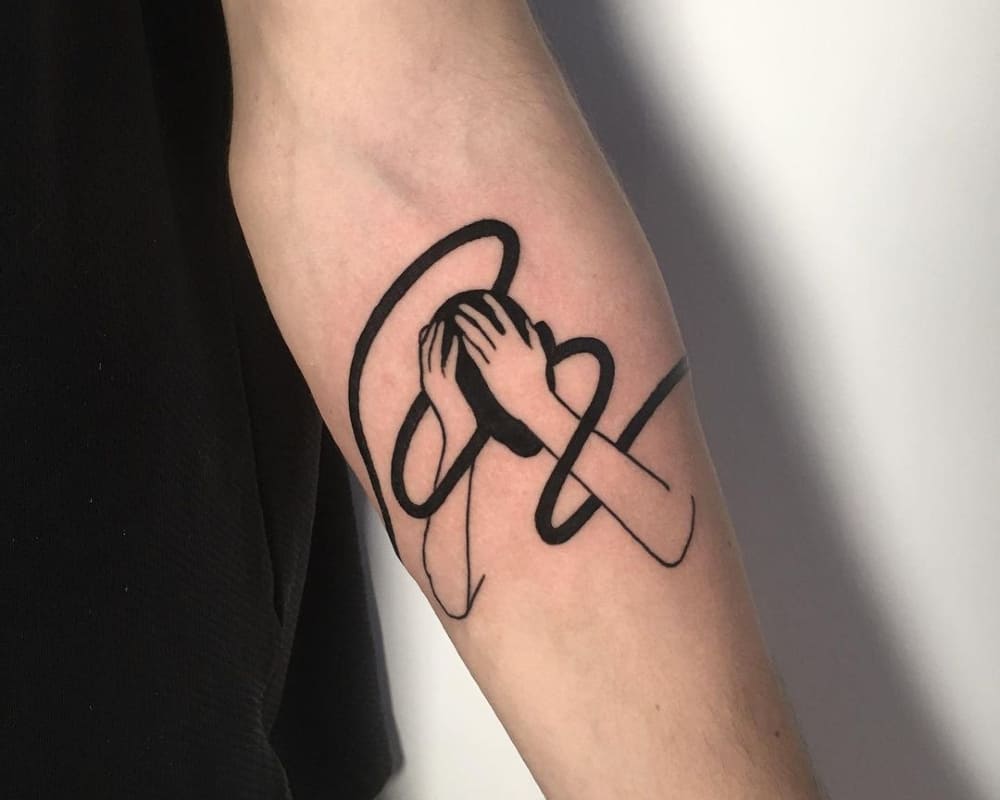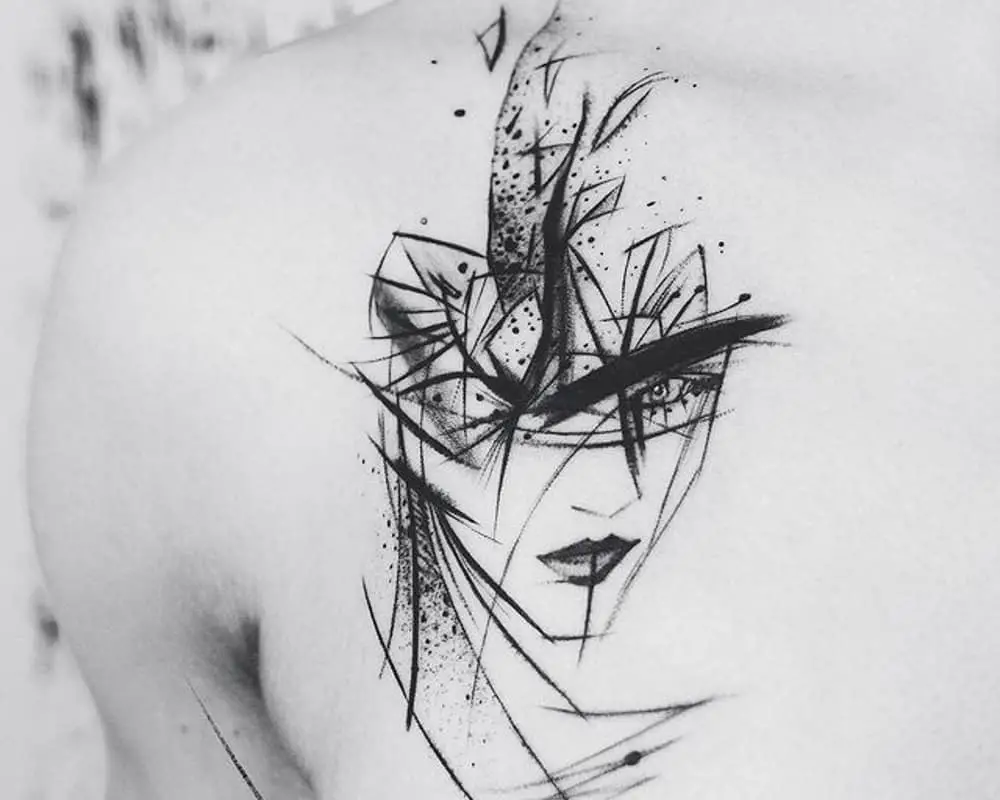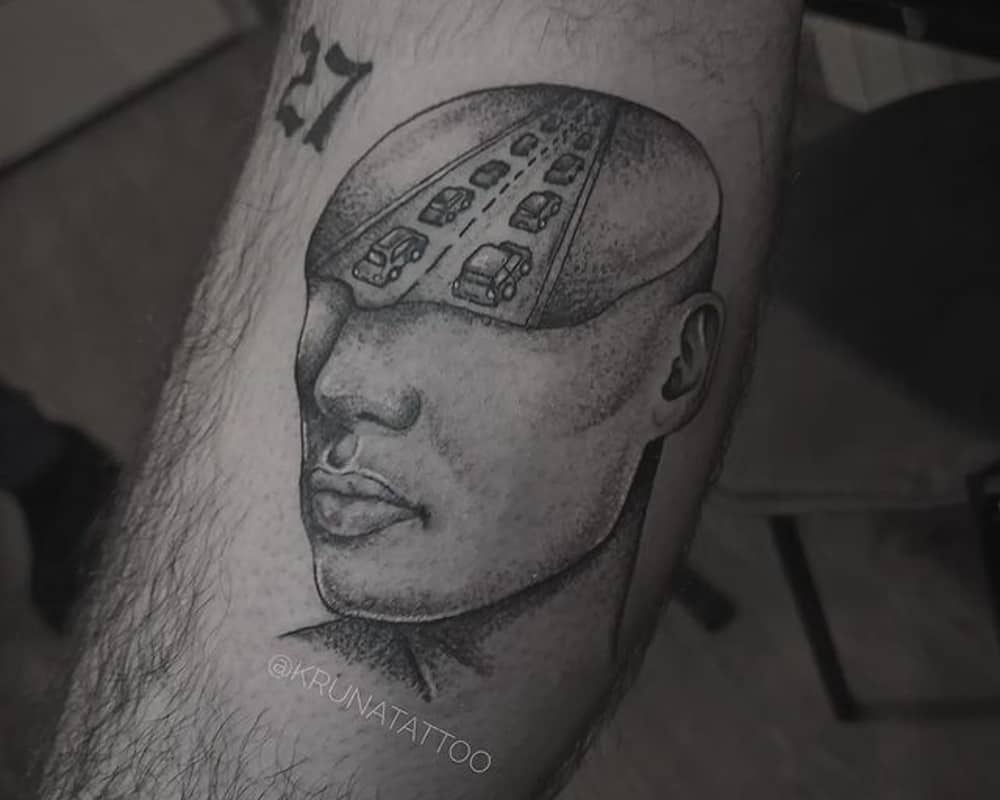 Overthinking Skull Tattoo
A skull may represent a warning to overthinkers that they are in danger of overthinking themselves to death.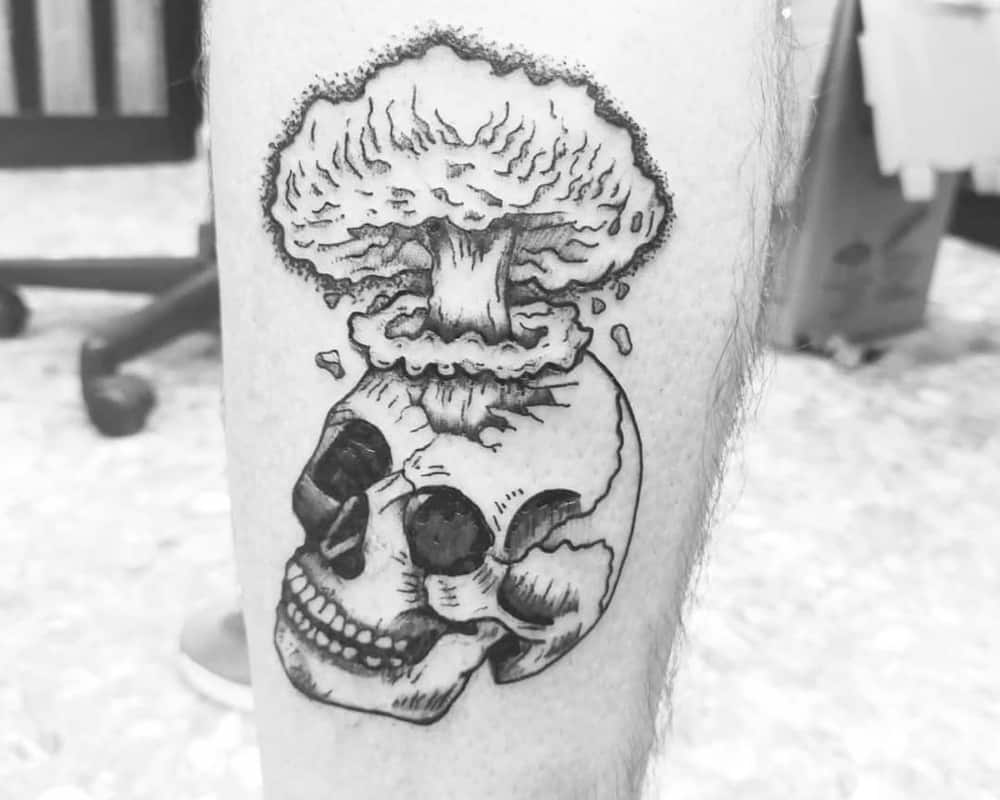 Maybe you would be interested: 555 Tattoo – Meaning & 11 Best Ideas in 2022
Quotes about Overthinking:
Don't look for the light at the end of the tunnel, look for the light in the tunnel.
You cannot control what you cannot change, but you can change your attitude.
I can do everything through Christ who strengthens me. Philippians 4:13
Prayers are my therapy.
Life is a journey, not a destination.
Each day is a new life, a new opportunity, a new chance to make a new start.
I am not my thoughts.
I am in charge of my life, not my thoughts.
You create your own reality.
Expectations are a prison.
I am a work in progress.
If you want to be happy for a year, plant a garden. If you want to be happy for a lifetime, plant yourself.
I am not my thoughts.
You create your own reality.
Expectations are a prison.
I am a work in progress.
Always be yourself.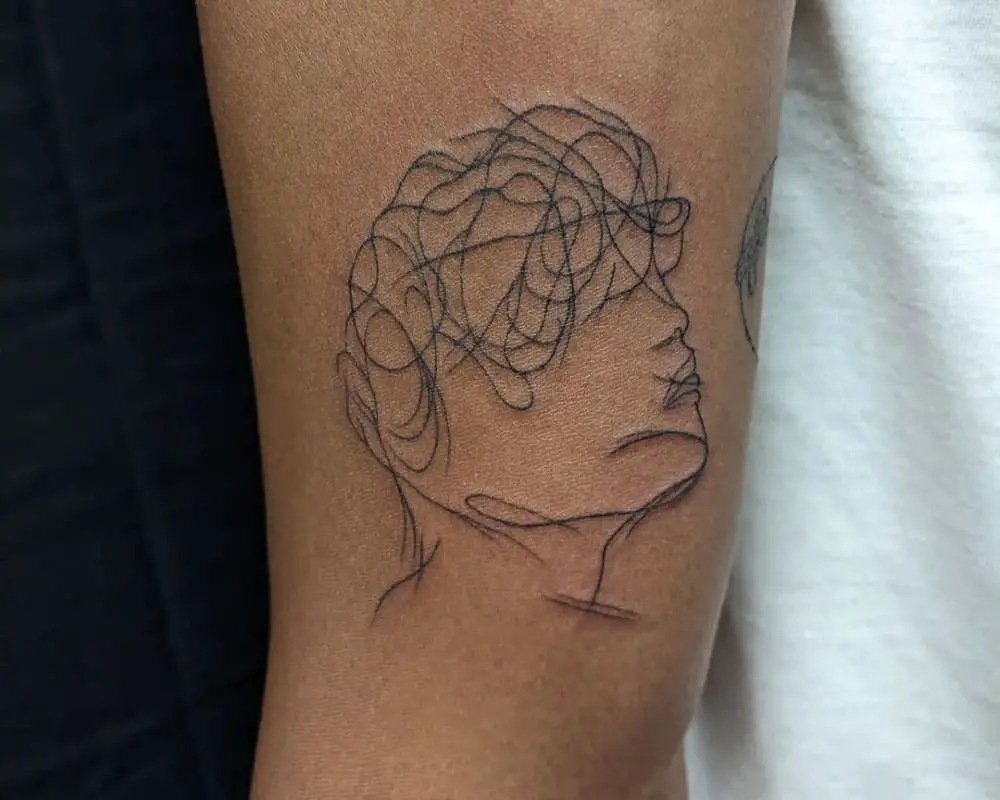 Mistakes of Tattoo Choice:
1. Overthinking Tattoo Choice
There are a lot of things to consider when choosing a tattoo. The location, the size, the color, the design, and, of course, the meaning. Overthinking any of these choices can lead to regret later on.
2. Not Thinking About the Future
Your tattoo is permanent, so you need to think about how it will look years down the road. Will it still have the same meaning? Will it age well?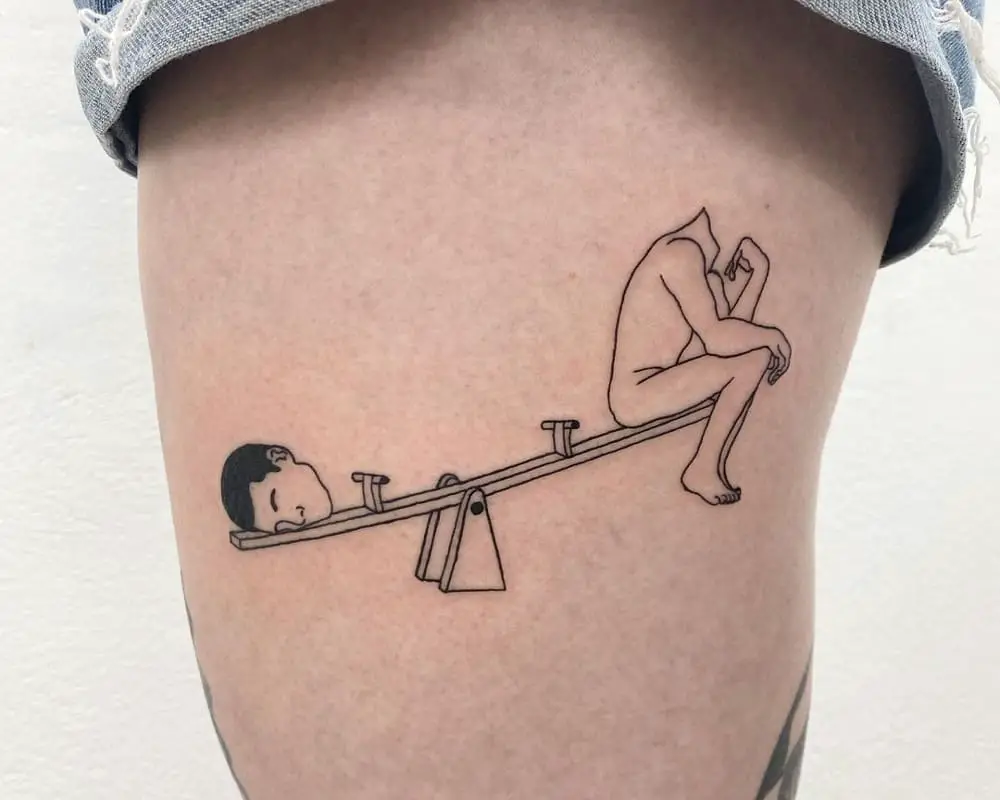 3. Not Doing Your Research
Make sure you do your research before getting a tattoo. Find a reputable artist, look at their portfolio, and read reviews.
4. Not Listening to Your Artist
Your artist knows what they're doing, so listen to their advice. If they recommend a certain design or placement, it's for a good reason.
5. Not Taking Care of Your Tattoo
Your tattoo needs to be properly cared for in order to heal properly and stay looking its best. Follow your artist's aftercare instructions carefully.
6. Not Being Prepared for the Pain
Getting a tattoo is going to hurt. There's no way around it. Be prepared for the pain and it will be easier to deal with.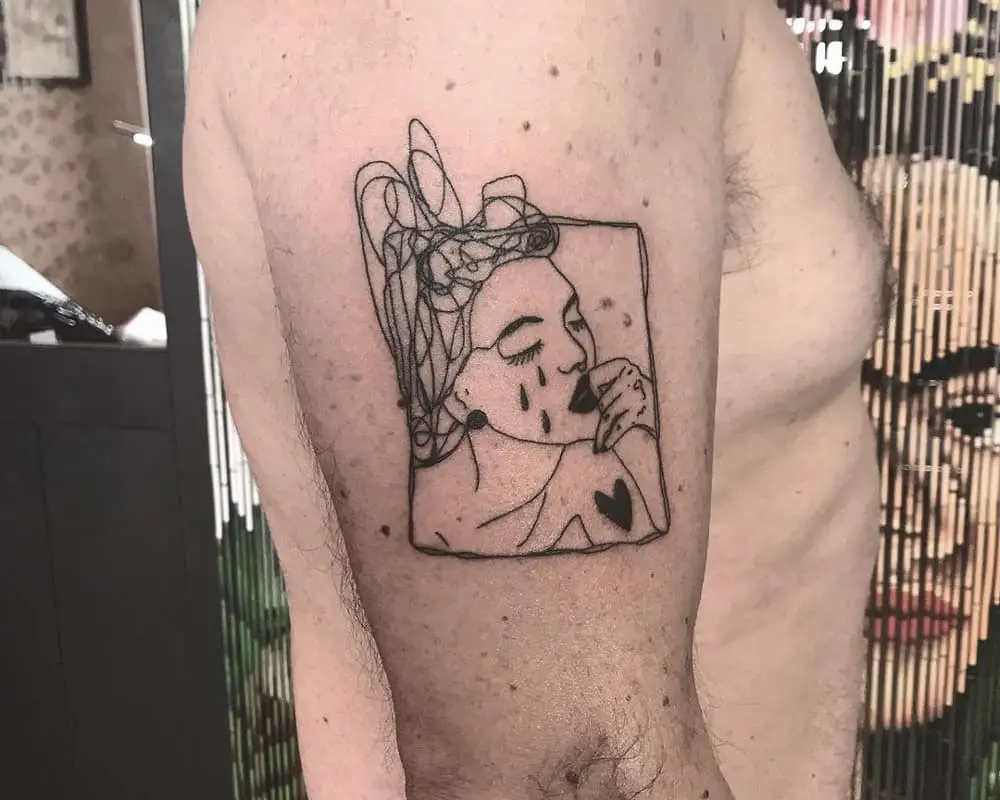 7. Not Being Patient
Getting a tattoo is a process. It takes time to design, plan, and execute the perfect tattoo. Don't rush the process or you may end up with regret.
Maybe you would be interested: 111 Tattoo – Meaning & 11 Best Ideas in 2022
FAQ
Who gets an overthinking tattoo?
Someone who is overthinking may get a tattoo that represents their need to slow down and live in the moment. This could be a tattoo of a quote that says "Stop and smell the roses" or a tattoo of a flower.
How do I choose a good overthinking tattoo?
You may want to consider what your overthinking tattoo means to you and how it will represent you as a person. You may also want to consider the placement of your tattoo and whether it will be visible to others. Some people may prefer a tattoo that is simple and easy to look at, while others may prefer a tattoo that is more detailed and complex. Ultimately, the best overthinking tattoo for you is the one that you feel best suits your personal style and preferences.
How much does a typical overthinking tattoo cost?
The price of a tattoo depends on the size, complexity, and location of the tattoo, as well as the artist's experience and expertise. A small, simple tattoo may cost as little as $50, while a large, complex tattoo can cost hundreds or even thousands of dollars.
Maybe you would be interested: 85 Cottagecore tattoo – Best Ideas